Why Employee Experience Is Critical to Organizational Maturity
March 3, 2022 | by SumTotal Blog | 5 min read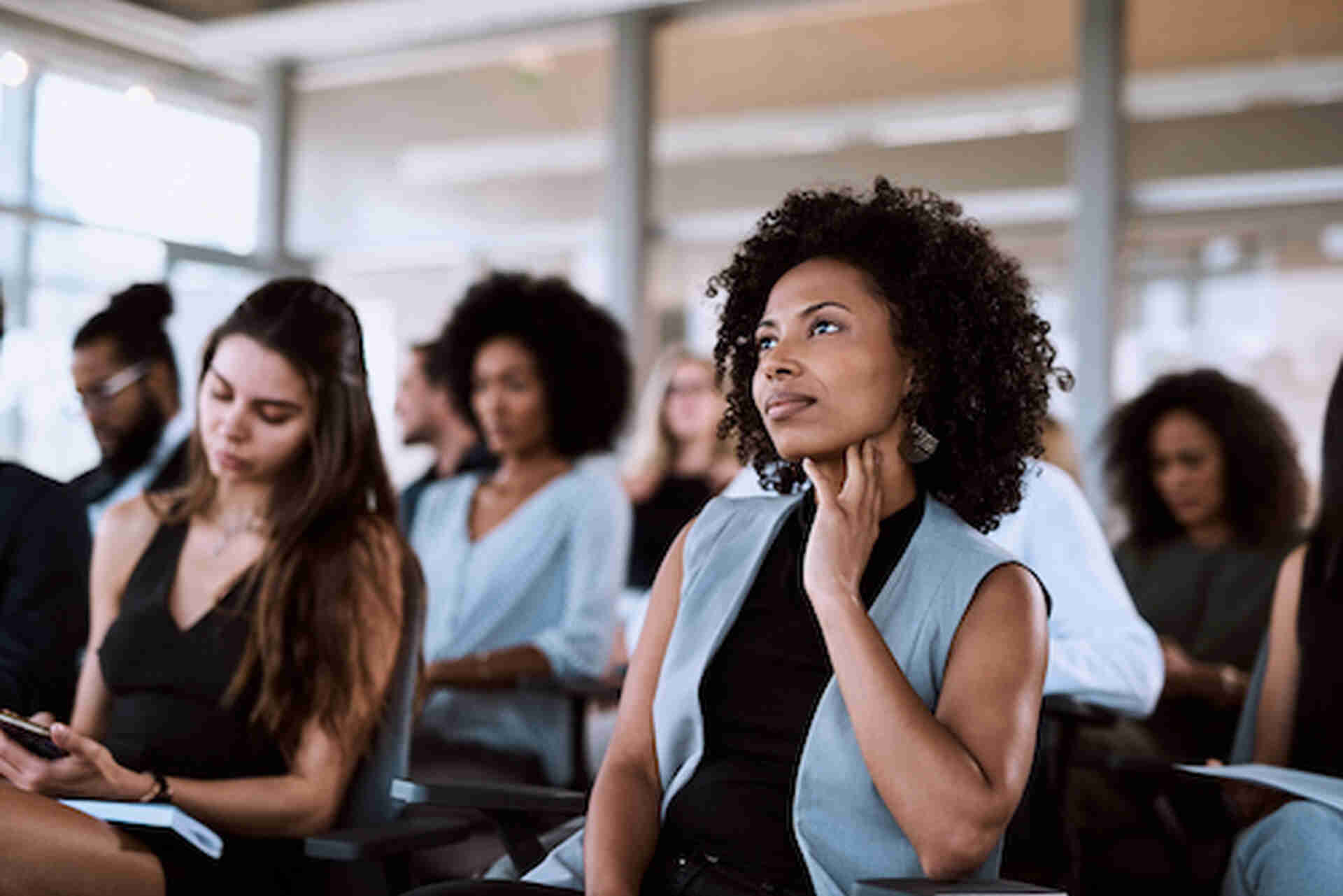 What if you could build your human resources (HR) processes around the employee experience in a way that benefits both your workforce and your organization? In a hybrid remote world, this is not only possible but advisable, as prioritizing your employees' experience is closely aligned with increased sales and a positive return on investment (ROI).
In fact, future-looking companies are retaining their top talent by treating employee experience as a strategic initiative, not a nice-to-have add-on. This focus on employee experience serves as one of the most important indicators of an organization's maturity, particularly as the Great Resignation continues.
What Is Organizational Maturity?
With a basis in years of research, our Organizational Maturity Index has nine key indicators that identify where your business is in its maturity transformation:
Employee experience
Technology infrastructure
Elective participation
Governance
Funding
Reporting and measuring
In this blog, we focus on just one indicator: employee experience.
The SumTotal Organizational Maturity Index shows that the most mature organizations are focused on upskilling their workforce in a way that strategically manages employees' long-term career development and improves their daily work experience.
If you're looking to mature your operations, it's time to consider digital transformation as you build a future-ready workforce. Instead of siloed learning, talent, and workforce functions, a mature organization has a collaborative and transparent culture that focuses on the employee experience.
Want to know where your organization stands? Assess your maturity by downloading our eBook, The 5 Stages of Organizational Maturity, and completing the SumTotal organizational maturity index diagnostic tool.
Why Is Employee Experience Important?
HR professionals are moving away from an operational view of the workforce and toward a holistic employee experience. Post-pandemic, employees expect much more from their employers in terms of training, work culture, and future career opportunities.
Many organizations have formal processes for how to train and onboard new hires — but after the first three months, employee engagement drops off. To combat this, HR teams must have a plan that takes care of the entire employee life cycle, from recruitment to succession planning.
Investing in your employees' development will serve your organization well — according to a report from IBM and Global Workforce, organizations that invest in employee experience see three times the return on assets and double the return on sales.
As part of "the future of work," learning can be embedded throughout employees' regular workdays as an alternative to pulling employees out of their workflow for a few hours of isolated training. A survey by Deloitte found that only 38% of today's workers have access to learning opportunities at their company, so providing these will be a big shift for less mature organizations.
Be Honest About Where You Are With Your Organizational Maturity
It's important to understand where your company sits on the maturity scale.
Pre-pandemic, many organizations were skeptical about letting employees work remotely, largely ascribing to the belief that nothing can replace the experience of being in the office. Today, all organizations have had to modify their expectations — if they weren't previously building a culture that works for a dispersed workforce, they are (or should be) now.
Are You a Less Mature Organization?
In a less mature organization, employee systems overlook the "employee ease of use" component in favor of adhering to a checklist designed with HR's needs in mind.
Such organizations have siloed technology systems for talent, workforce management, and learning. This creates a clunky employee experience and makes it much harder to identify individual employees' needs.
…Or Are You a More Mature Organization?
A more mature organization makes employee experience a top priority, reducing friction between various workforce management tools to create an easy-to-personalize employee profile.
These organizations are also leaving annual performance reviews in the past. Instead of conducting a stressful, limited look at an employee's accomplishments, they practice employee-centric performance management that supports continuous feedback and mentorship by providing actionable learning steps that are meaningful to employees' goals.
How to Focus on Employee Experience
Creating the best employee experience starts with onboarding — and helping your new hires learn about and prepare for their new positions shouldn't stop after a few weeks. Rather, onboarding should be a yearlong process with multiple goals, including:
Getting new hires up to speed on their roles and responsibilities
Integrating them into the culture of their new teams and the larger organization
Establishing a plan that helps them define their career goals and align these with the organization's objectives
Ensuring a mutual commitment between new employees and the organization
Instead of patching together your disparate systems into a "Frankenstein HR," start evaluating solutions that centralize all HR programs around the employee experience.
A Great Employee Experience Attracts the Best Talent
Prioritizing your employees' experience from onboarding to career planning will help you attract the best talent, retain your top employees, and train your employees in a way that is both meaningful to them and valuable in terms of your organization's future.
Looking to dive deeper? Read our eBook on the 5 Stages of Organizational Maturity to learn how your employees' experience connects to our other indicators and what you can do to become a future-ready company.