Performance
Optimize Performance, Increase Productivity, Engage and Retain Employees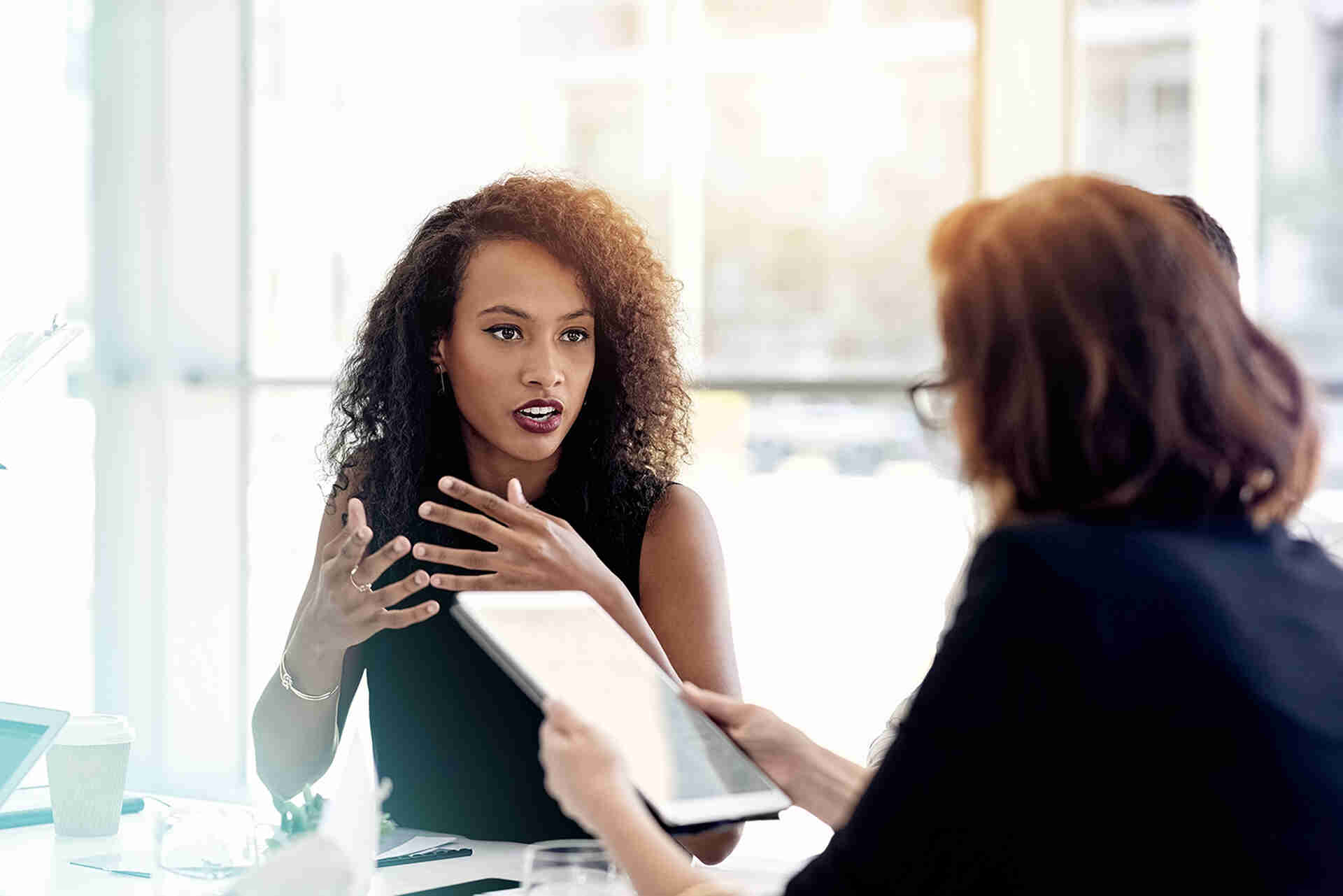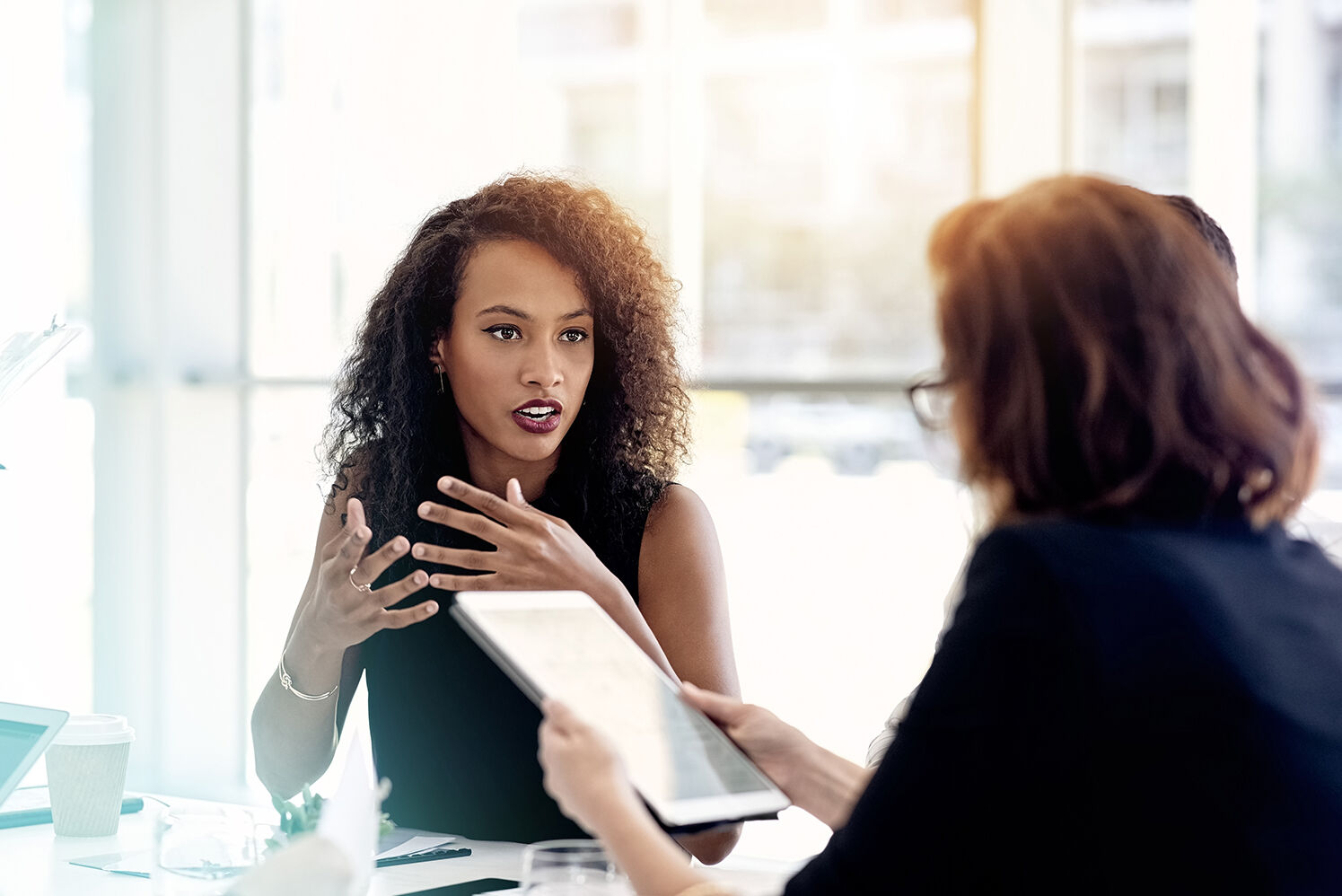 EMPOWER PEOPLE AND TEAMS TO REACH THEIR GOALS
SumTotal makes it simple to balance and align the goals of individuals and the organization. Support strategic initiatives while ensuring individuals see their contributions and feel like valued members of the organization. With cascading goals, role-based configurable dashboards to monitor progress, and development planning to balance company and personal goals, SumTotal takes a holistic approach to performance management.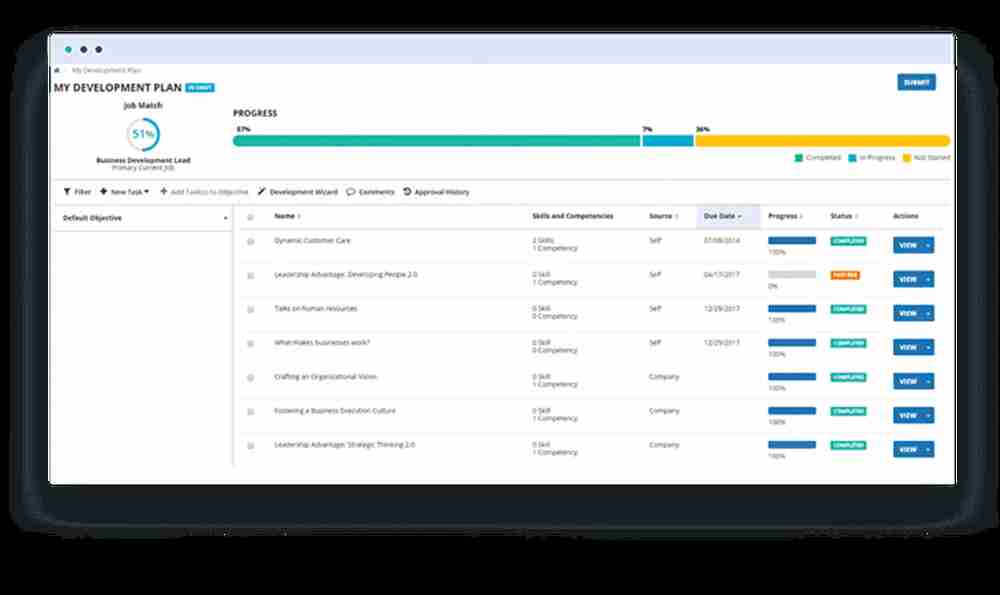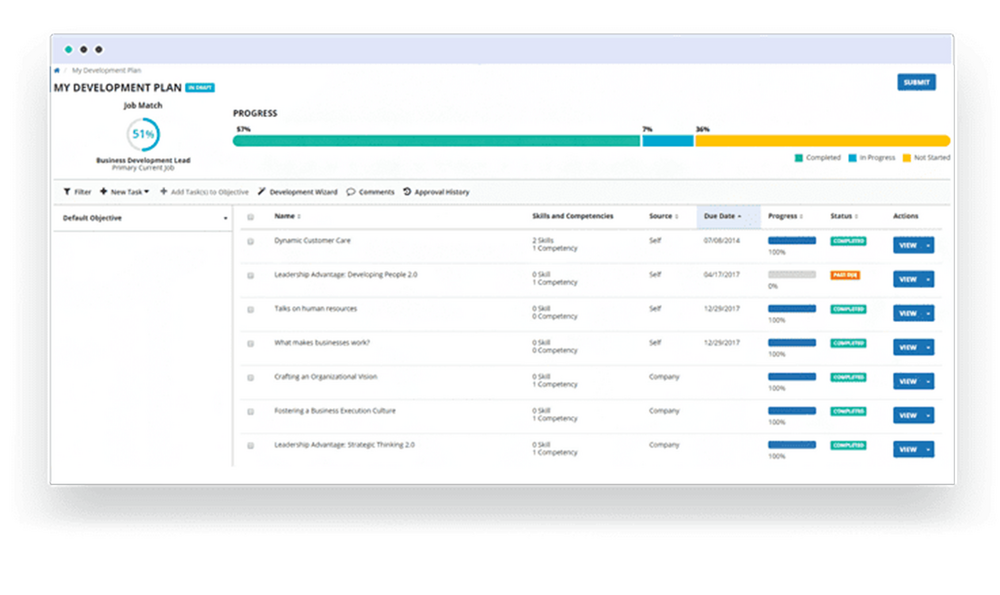 MAKE PERFORMANCE AND FEEDBACK MEANINGFUL
Establish a culture of ongoing employee feedback and coaching. SumTotal helps make performance feedback insightful and actionable, with visual indicators to monitor priorities and progress. Capture real-time feedback linked to specific goals and competencies to make performance discussions meaningful and motivating. Proactively recommend learning activities and content people need to build the precise skills and competencies critical to performing better today, reaching goals, and preparing for career growth.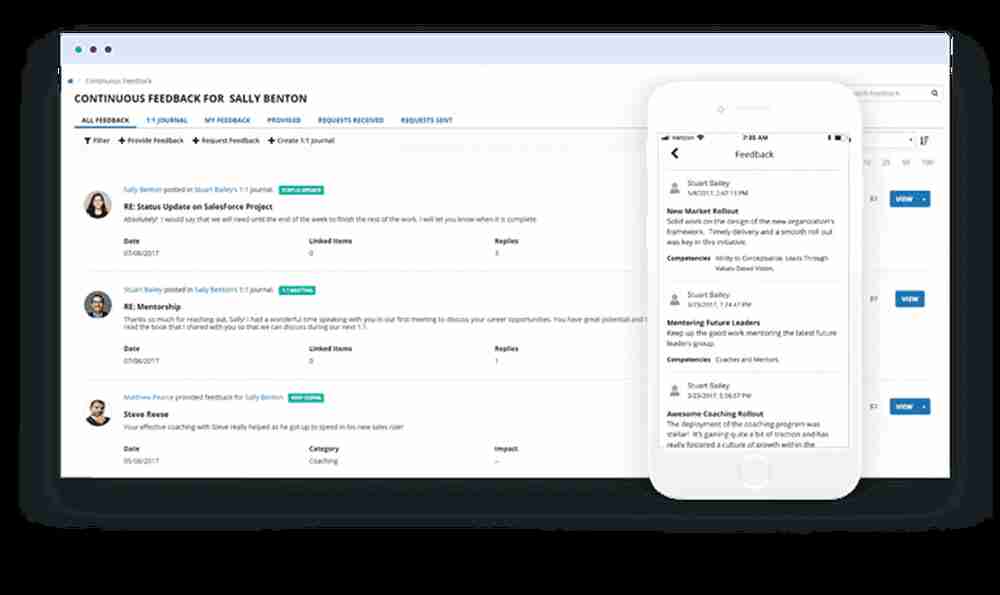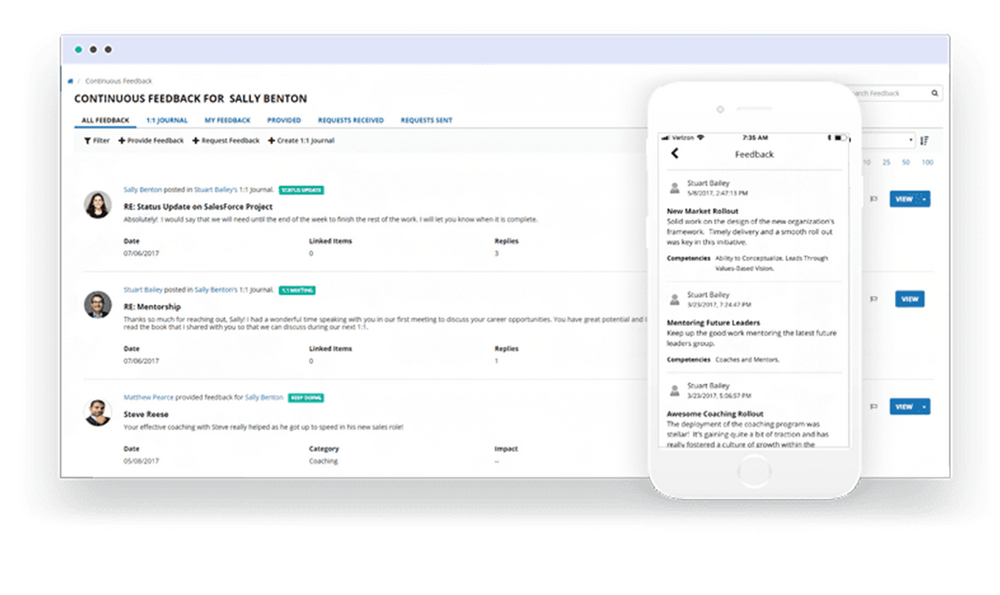 By leveraging the tools in the Talent Development Solution, COX increased retention by 3X year over year.
3X increase of retention YOY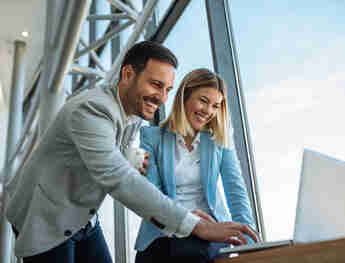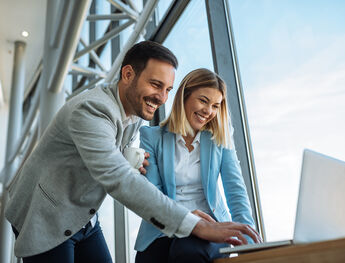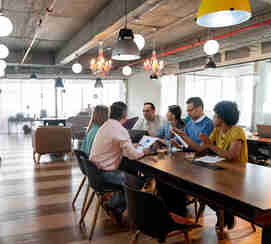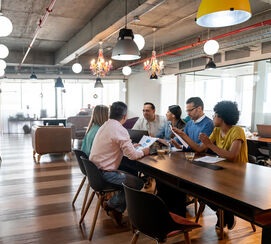 CONTINUOUS FEEDBACK FOR EMPLOYEE GROWTH
Best practices for Performance Management require ongoing feedback and coaching. SumTotal's Continuous Feedback allows employees to reach their full potential by capturing real-time feedback in the 1:1 Journal. At a glance, employees can review the substance and content of career conversations and tie them back to their goals and performance review.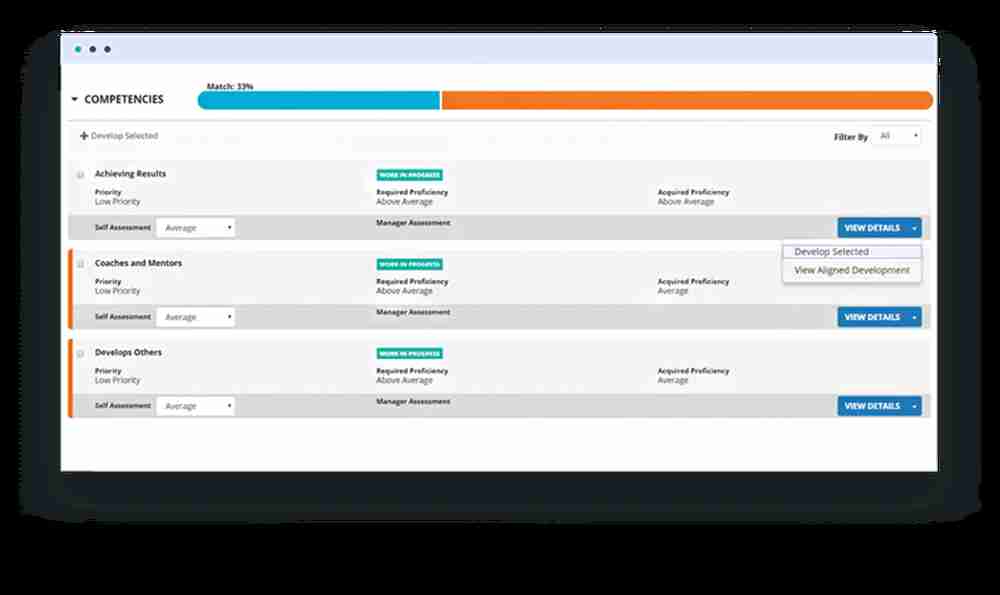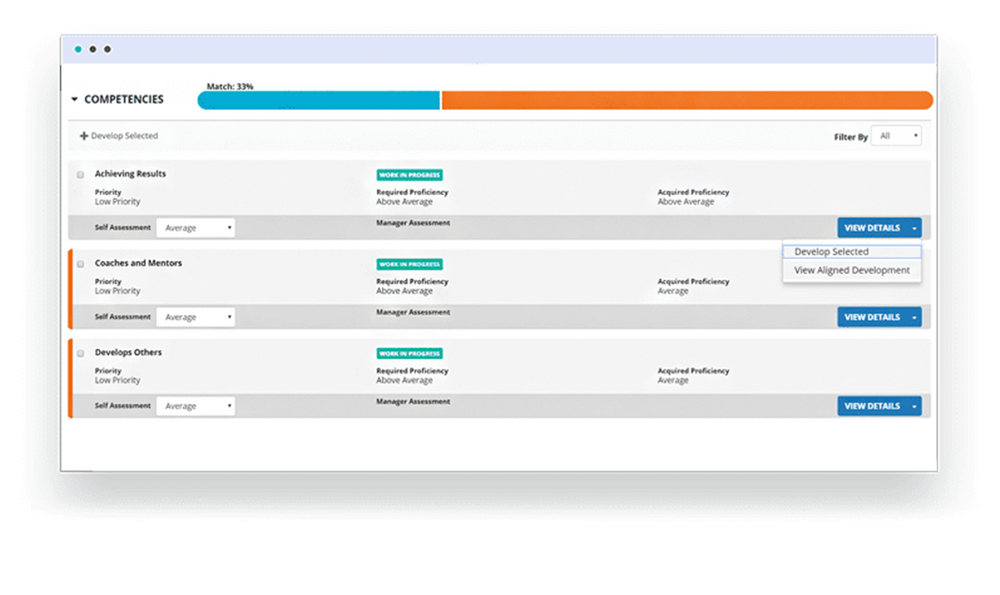 360-DEGREE FEEDBACK TO SPEED EMPLOYEE DEVELOPMENT
Engage employees and increase development efforts with 360 feedback from managers, peers, and direct reports. Aggregating competency feedback and tracking year-over-year progress metrics help managers and employees see growth in their skills and improvement in their job.
Encourage feedback from external raters by simply providing an email address
Reduce administrative effort by eliminating manual processes
Deliver process consistency and scalability across the entire organization
Quickly create feedback forms, reports and collect data that is accessible and consistent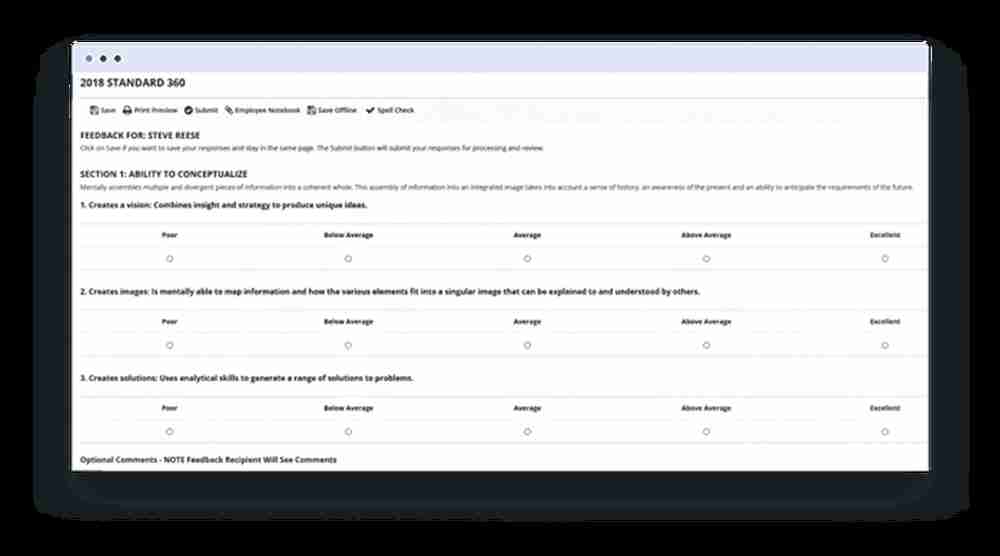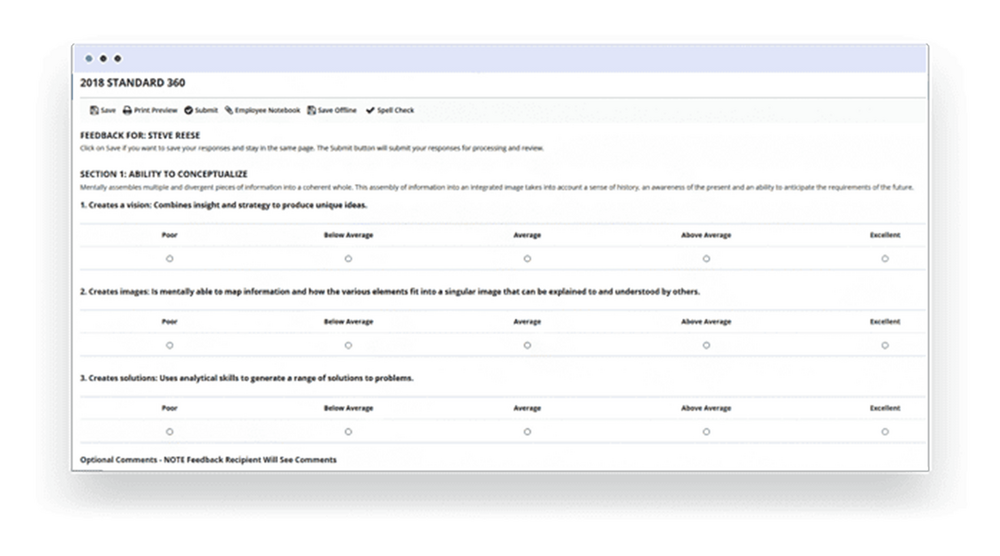 IMPROVE ENGAGEMENT WITH GAMIFICATION AND SOCIAL INTEGRATION
The SumTotal Gamification engine provides unique program-based leaderboards allowing you to incentivize participants in specific programs to take part in friendly competition is the form of targeted leaderboards. Users can also earn badges for things like completing training certifications and being social influencers.
SumTotal's social platform allows customers to build communities, post blogs, share files and start and respond to discussions. The SumTotal platform uses an AI-based rules engine to auto-match your employees to the right social communities so that employee collaboration is targeted and encouraged.
SumTotal continues to support a Bring Your Own Social (BYOS) approach. SumTotal integrates with market-leading social platforms.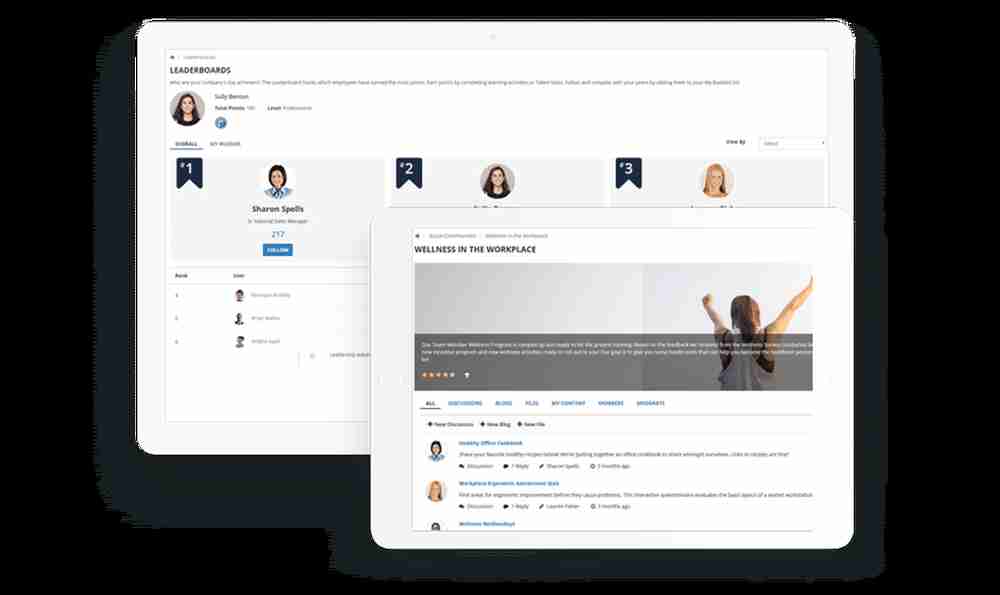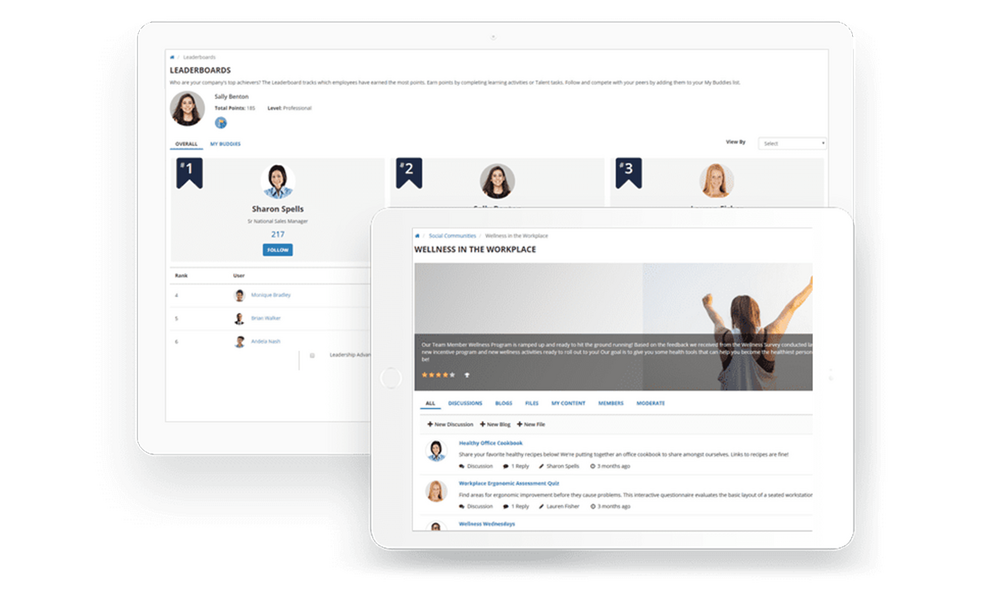 PERFORMANCE MANAGEMENT FROM ANY DEVICE
The SumTotal Mobile App gives Managers quick access to the key metrics for individuals on their team via My Team and digging in from the mini-profile page. Giving and reviewing feedback has never been easier. Managers and employees can request and give feedback "in the moment" from a smartphone or tablet.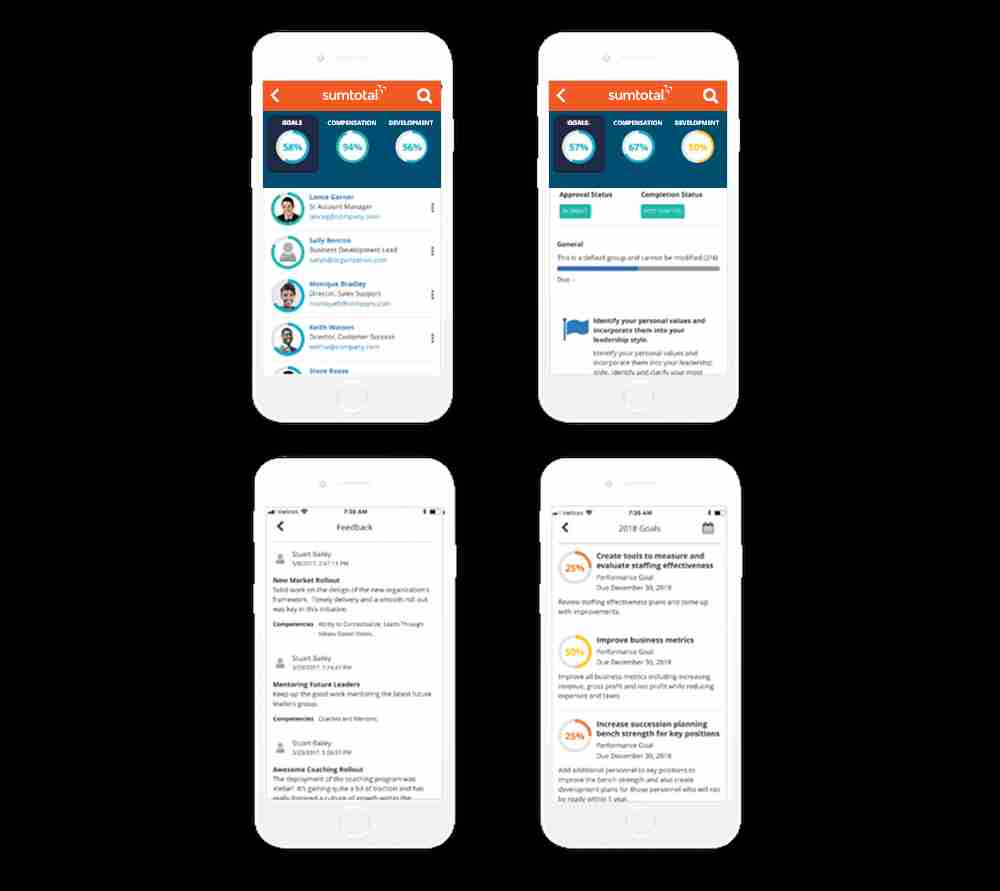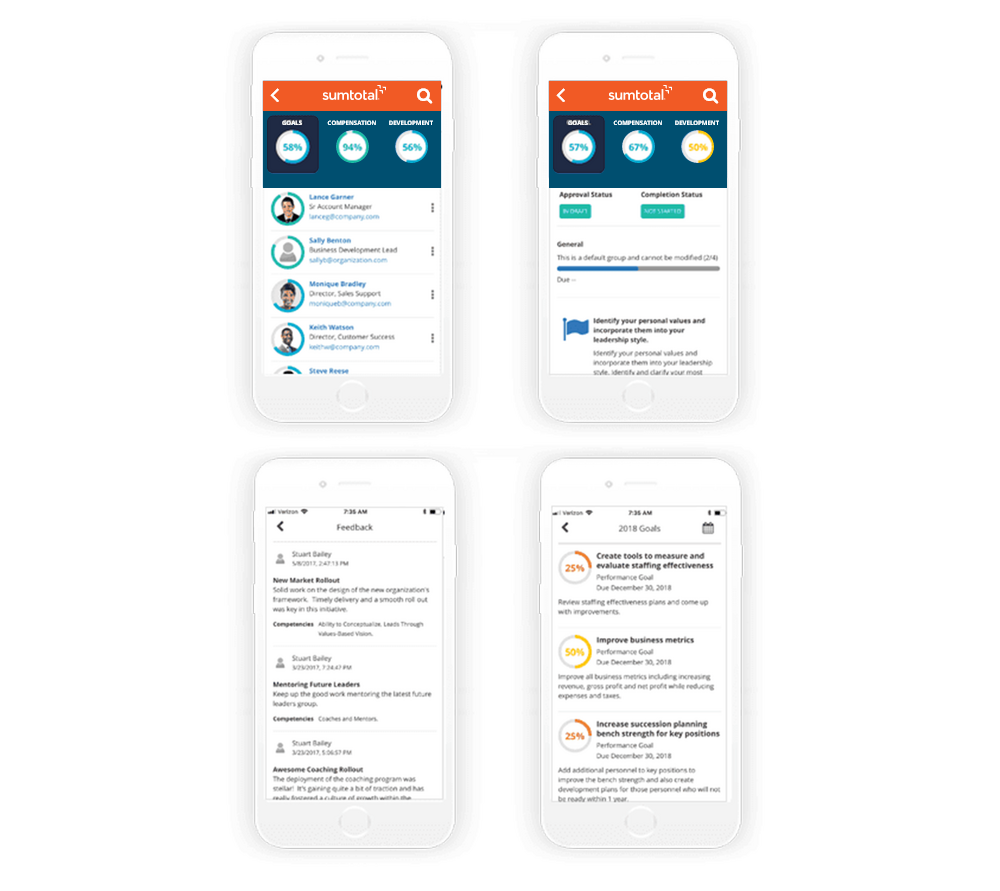 Explore Additional Talent Development Tools