ABSENCE MANAGEMENT
Manage All Aspects of Time Away From Work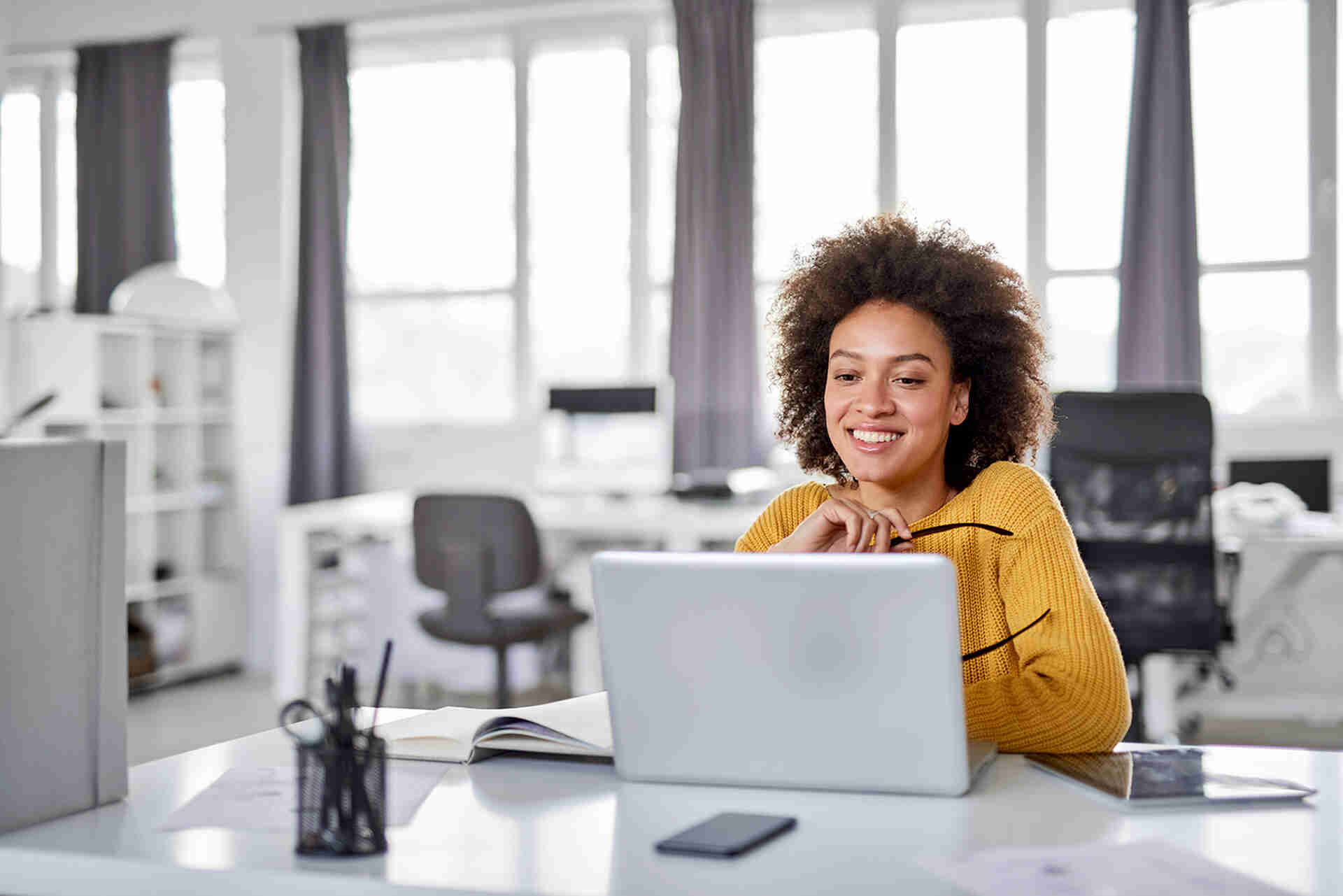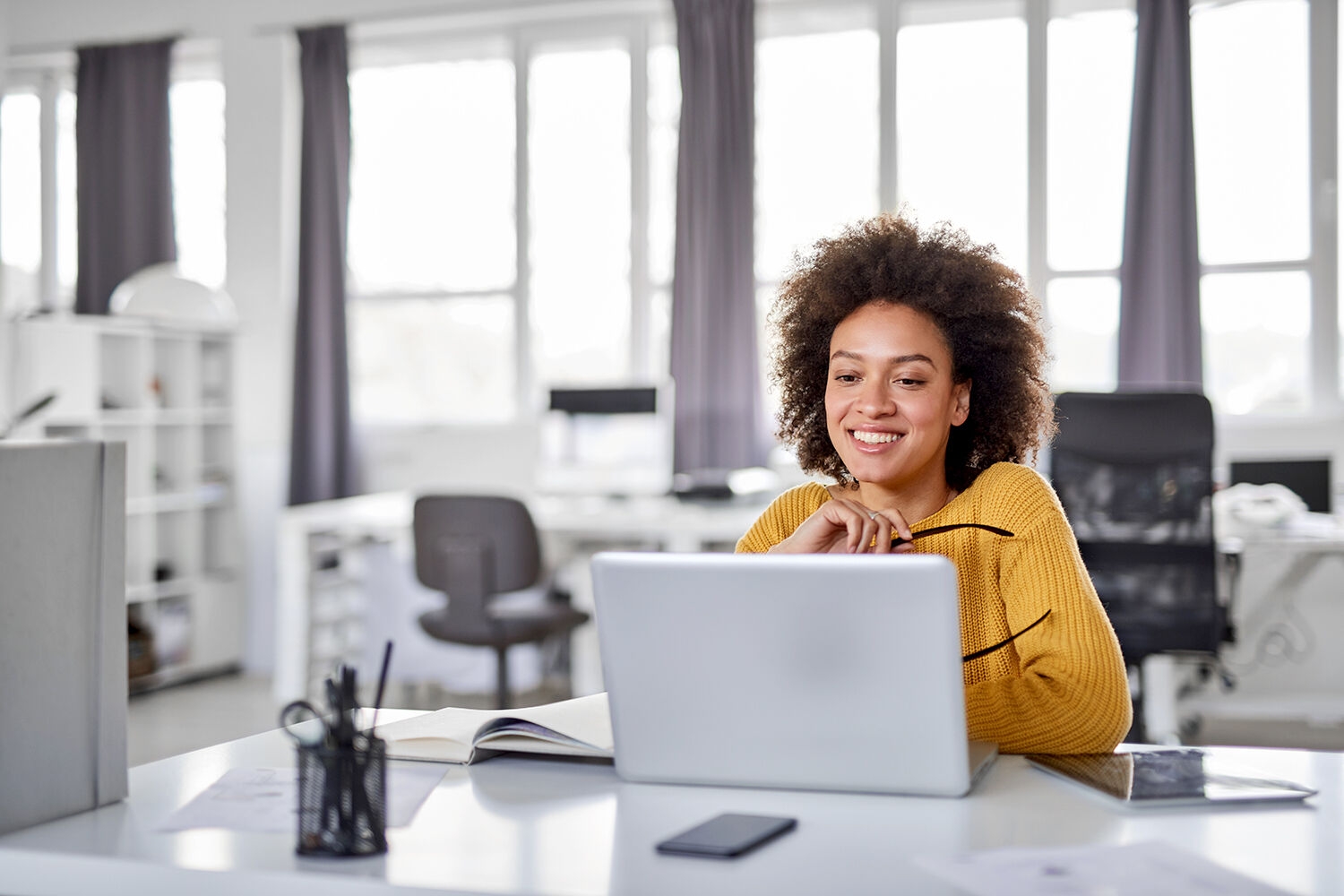 Stay Compliant and Protect Your Bottom Line.
SumTotal makes absence and leave management an automated process for your entire workforce. Whether your employees are distributed, hourly or salary, unionized, or have unique requirements, this system can handle it all.
Track and record all time away from work.
Reduce administration with employee self-service options.
Determine eligibility and liability costs in real-time.
Automatically enforce workplace compliance policies.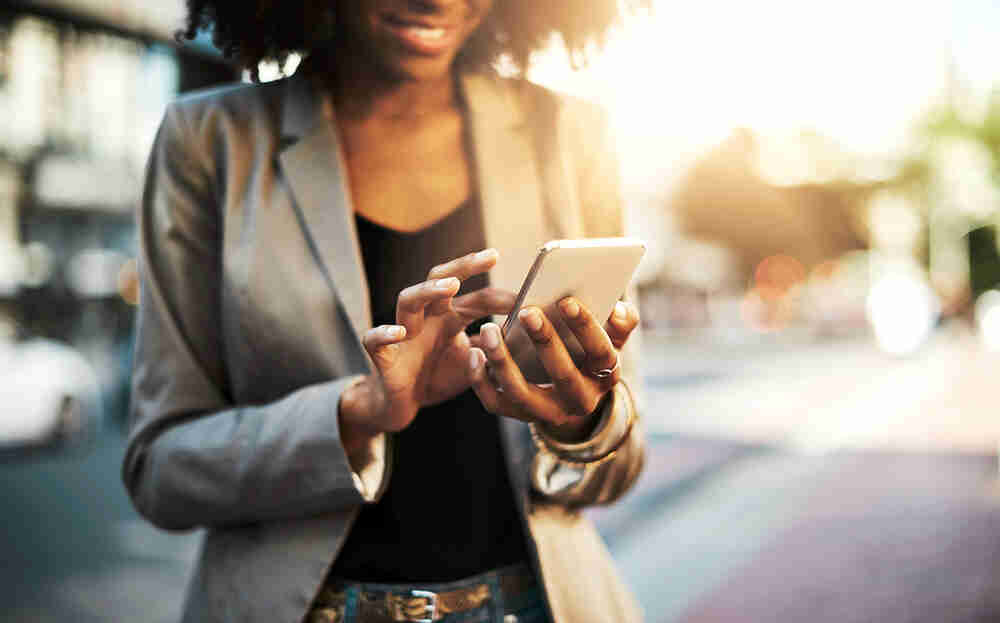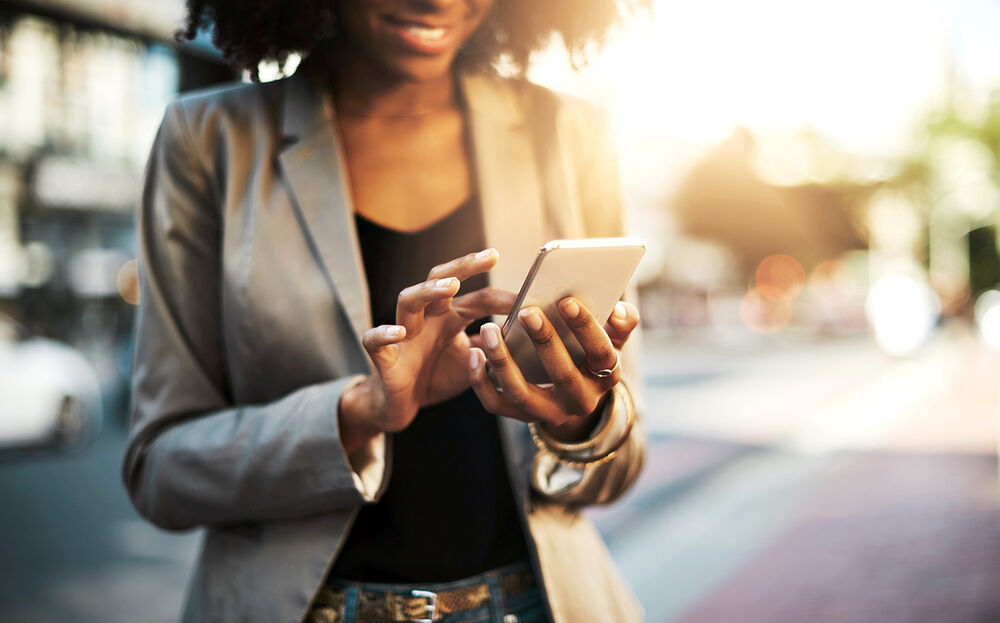 Create Absence and Leave Requests with the Self-Service Request Wizard.
SumTotal's self-service wizard eradicates the back-and-forth communication that traditional systems require.

Eliminate the guesswork and remove human-error from absence and leave requests.
Qualify requests against eligibility and real-time accrual balances as requests are made.
Recommend relevant content when and where it's needed from within the system.
Send automatic alerts if requests go against a policy or pulls from insufficient accruals.
Connect absences, schedules, and timesheets to get accurate data.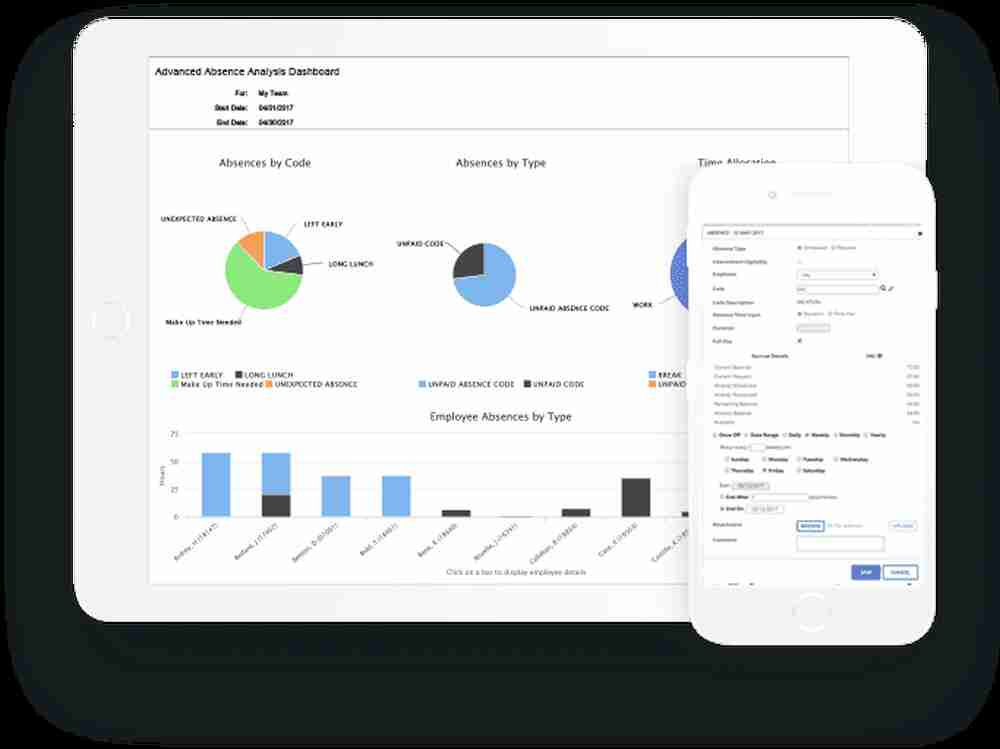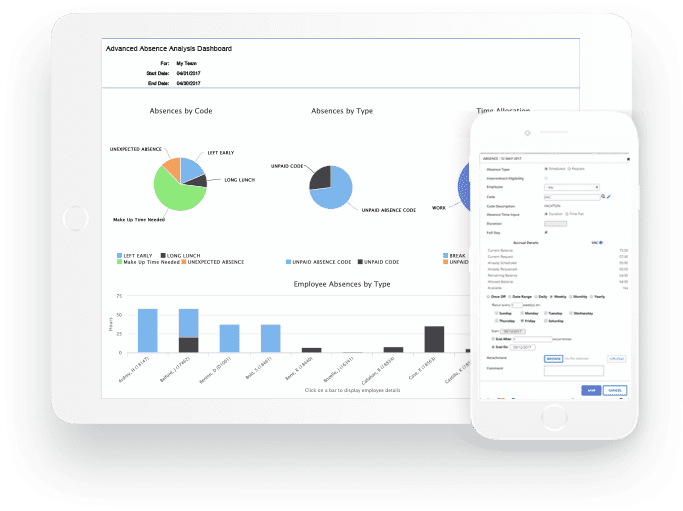 Manage and Access Accruals in Real-Time. Even with Complex Requirements.
Improper accrual management is an expensive and error-prone problem that Absence Management eradicates, single-handedly yielding ROI. Even with unique and unusual requirements, SumTotal has the flexibility to deliver a solution that is right for your organization.
Instantly calculate, forecast, and cascade accrual balances.
Construct rules that enforce policies specific to your organization.
Set limits and calculate earnings, carry-over balances, and accrual payouts.
Manage multiple accrual types simultaneously.
Make it easy for employees to see their available time and other accruals on a dashboard widget.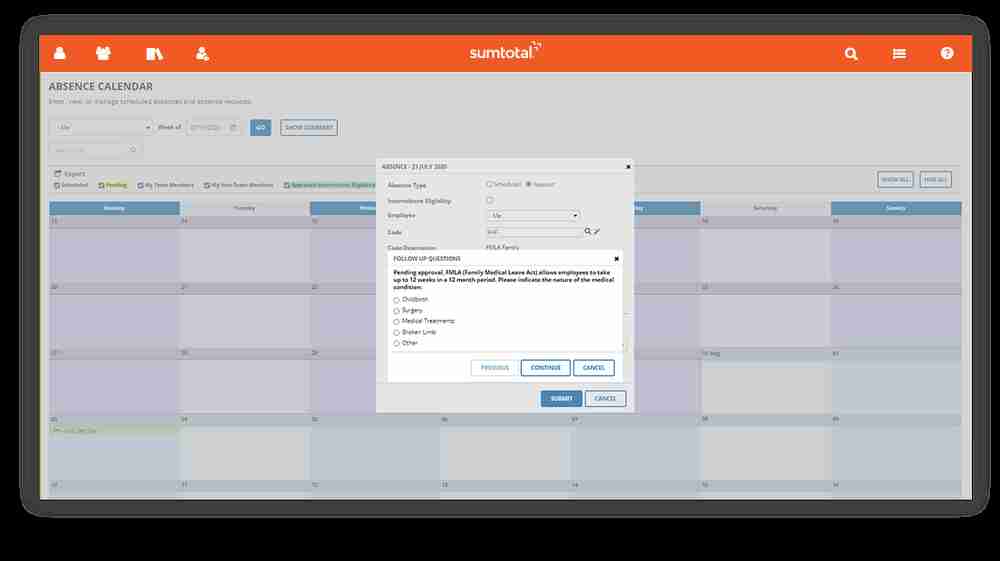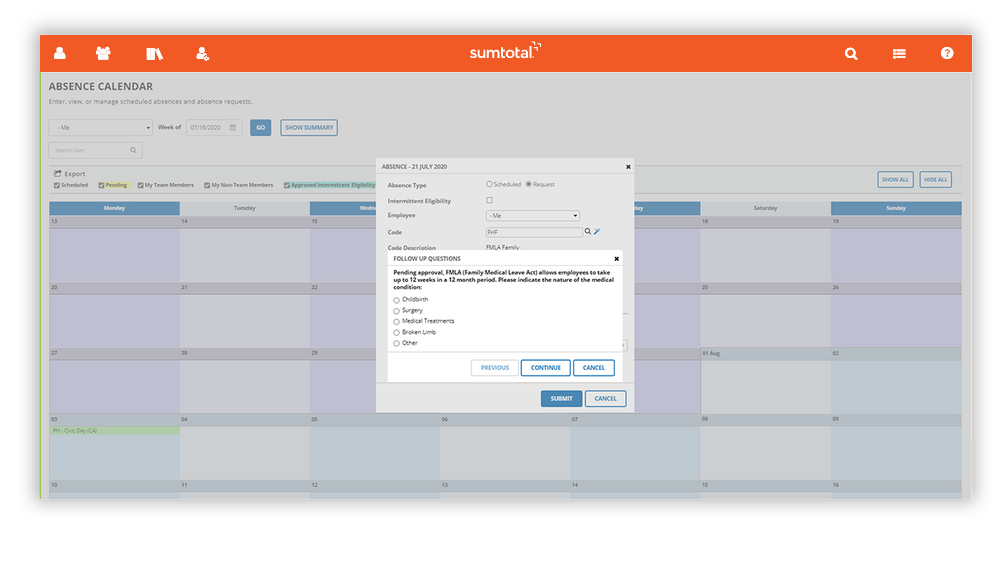 Streamline Leave Management for Consistent Application Throughout Your Organization.
SumTotal Absence Management takes care of all time away from work including Leave Management (such as short term disability, FMLA, military leave, etc.) and is available as part of your Workforce Management investment.
Automatically enforce legislative compliance.
Control labor costs.
Keep track of employees on protected leave.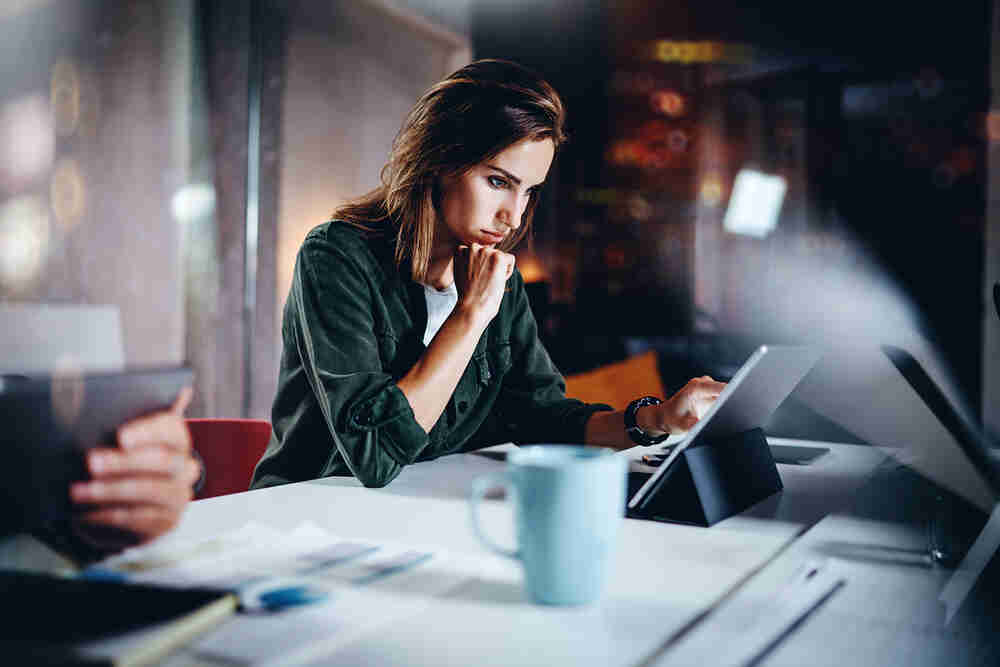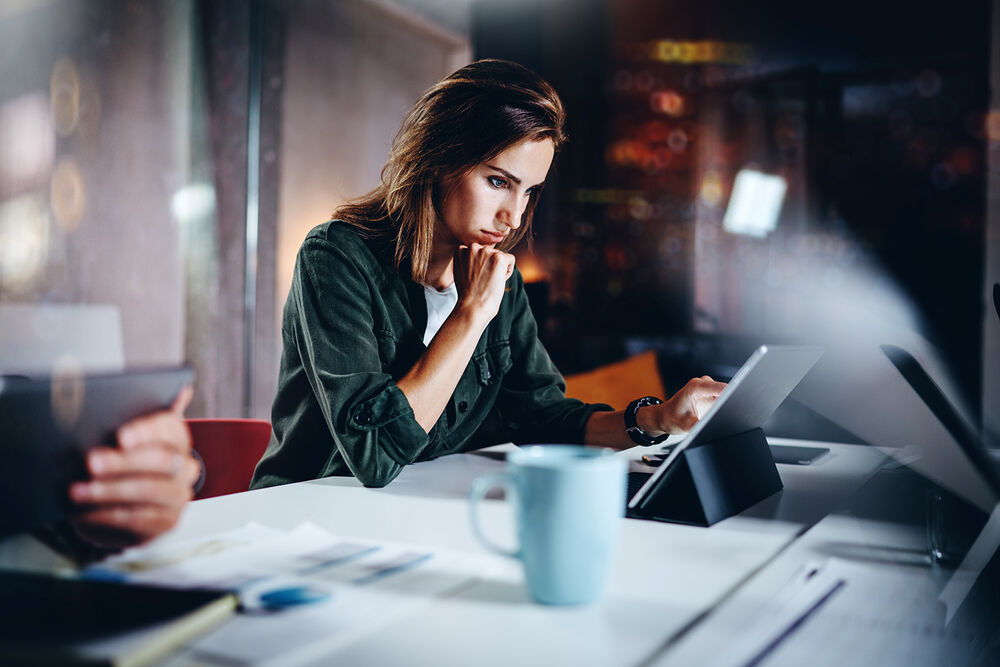 Explore additional Workforce Management tools