help you digitally transform your hr organization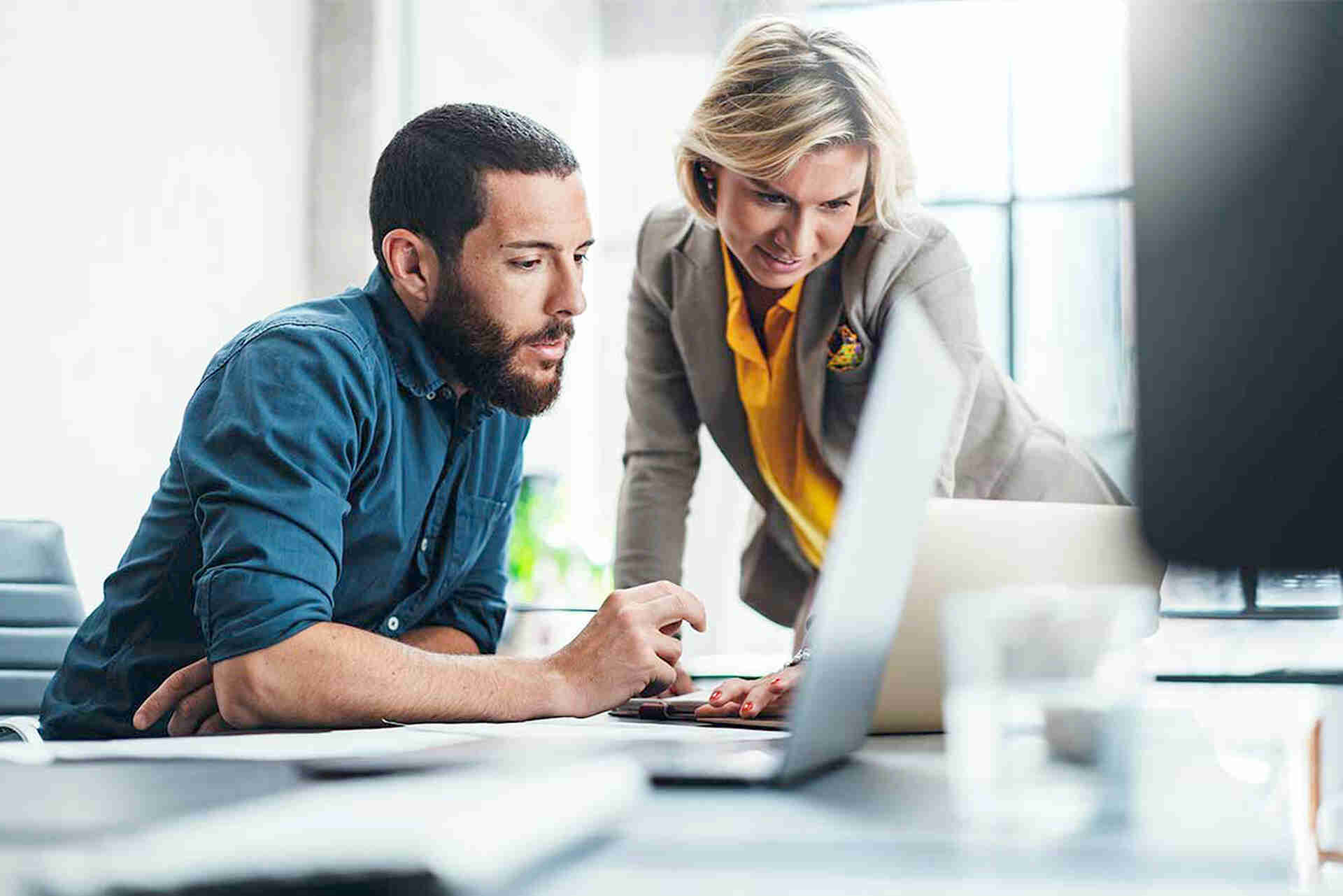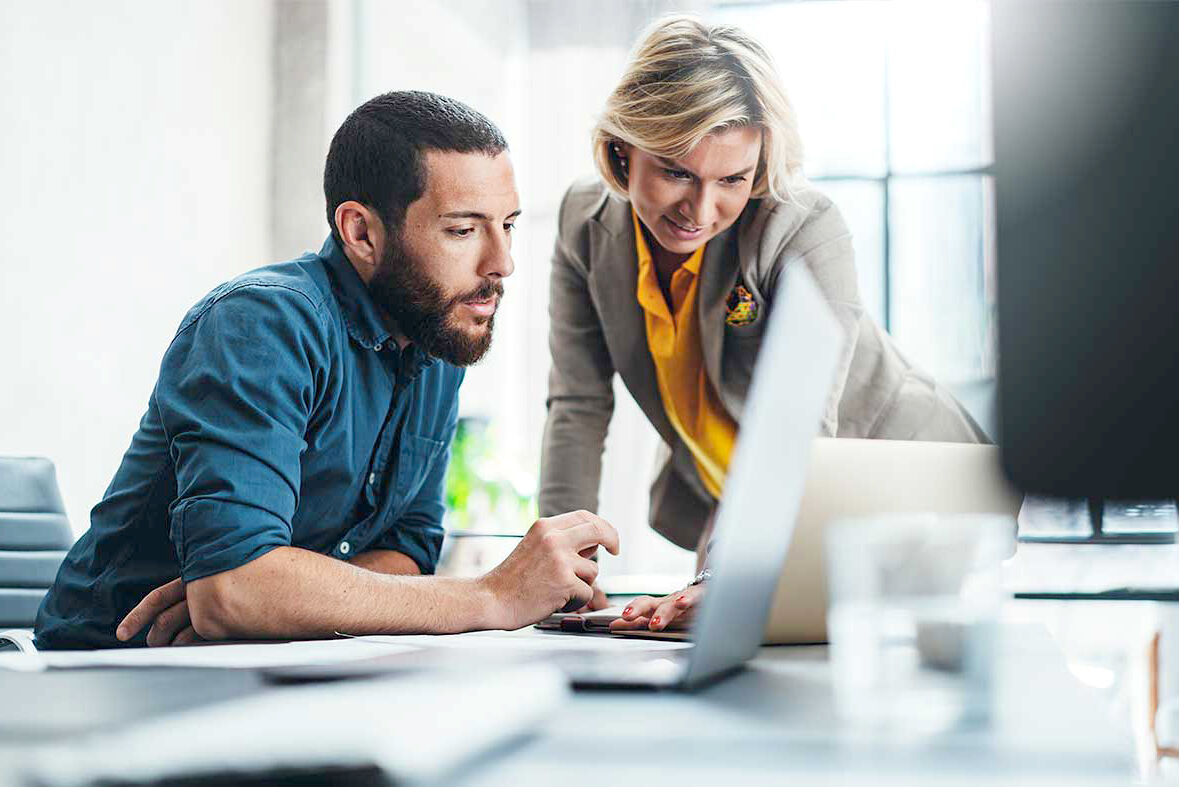 Tools to Unleash the Potential of Your People
TALENT DEVELOPMENT
SumTotal provides an end-to-end solution to meet all of your learning management and talent development needs. With learning at the heart of our solution, we have built a unified suite around our award-winning Learning Management System. We infuse learning throughout the employee lifecycle to ensure success for your organization. With one solution at a single price point you have the power of the following tools:

Learning Management, Recruiting, Onboarding, Performance, Compensation, Succession, and Analytics & Data Accessibility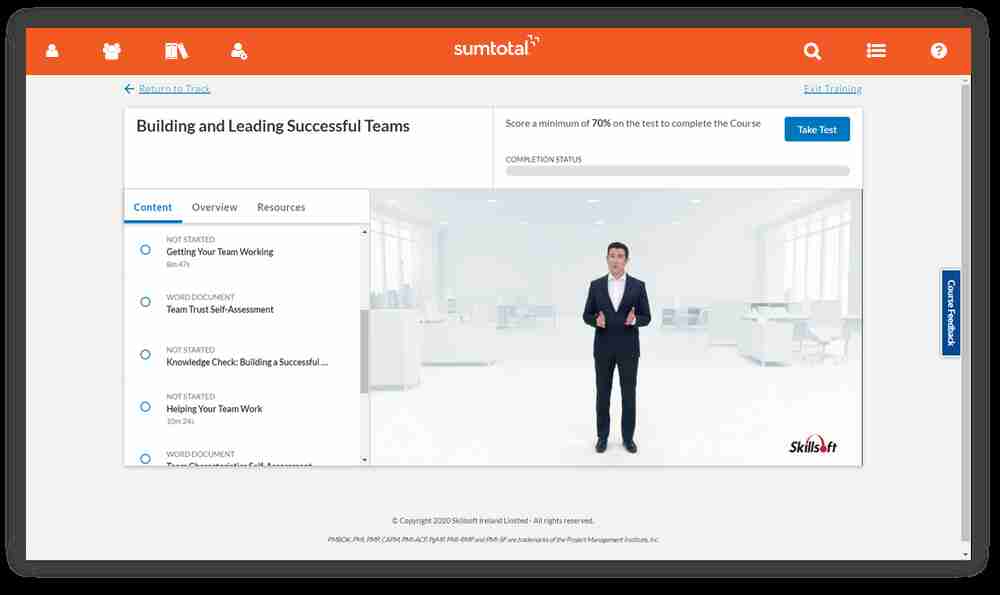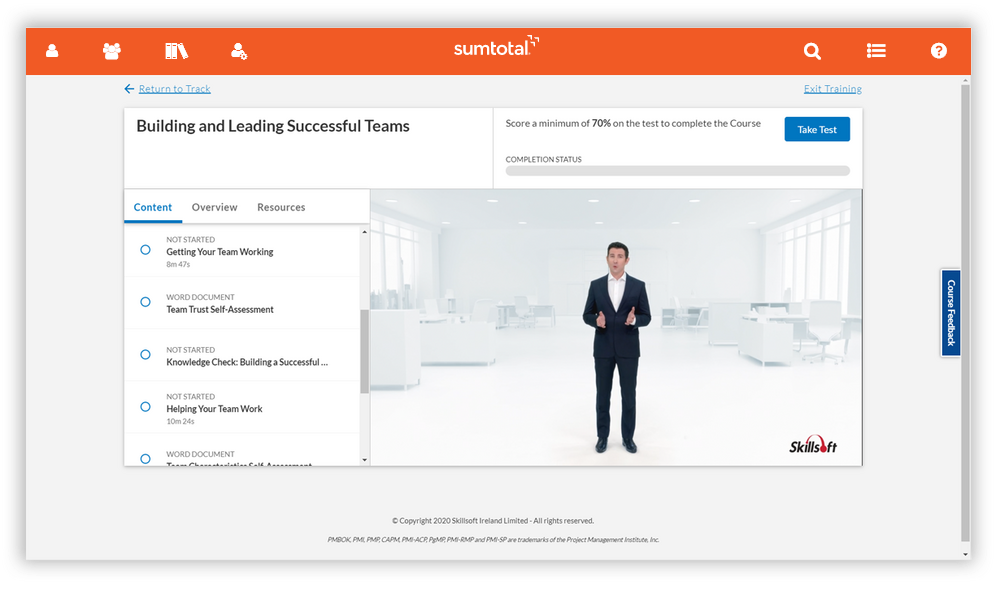 WORKFORCE MANAGEMENT
Get a complete view of your workforce while managing risk and reducing cost with SumTotal Workforce Management. Optimize top and bottom-line growth with total process automation while maintaining compliance. We give you the tools to manage your workforce quicker and more efficiently than ever.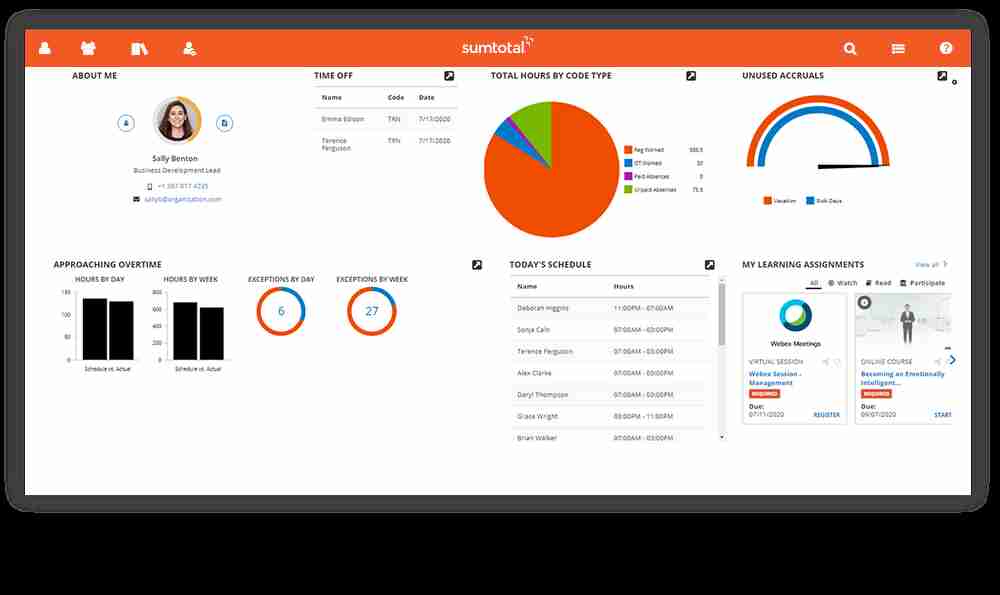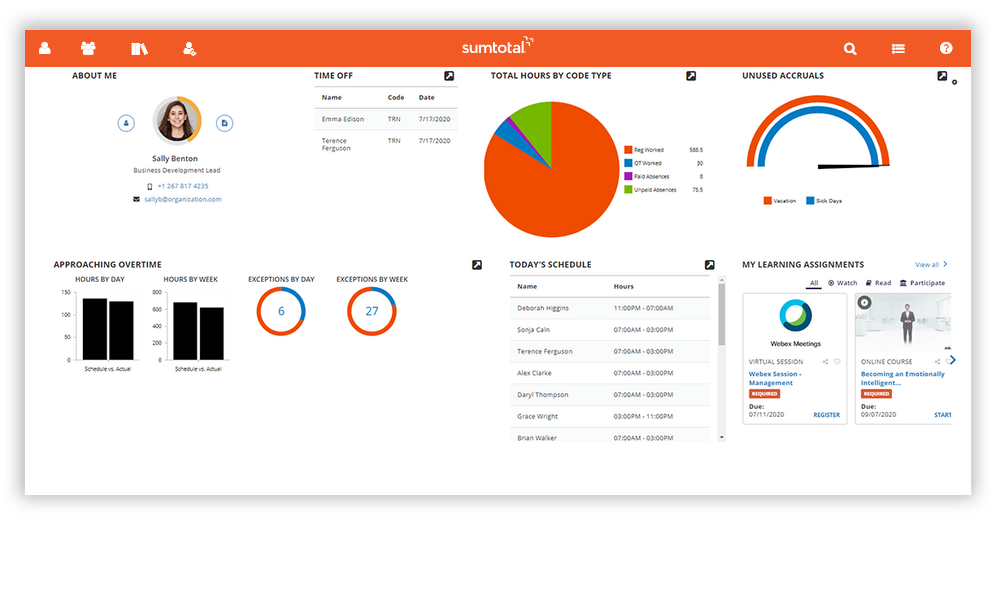 Deliver your learning and talent solutions when & where your employees need it
SumTotal delivers full suite functionality across all mobile and tablet operating systems. Put the power of your HCM technology investment into the hands of your employees.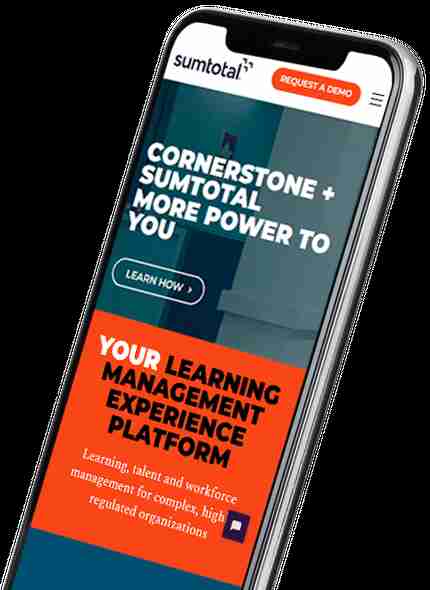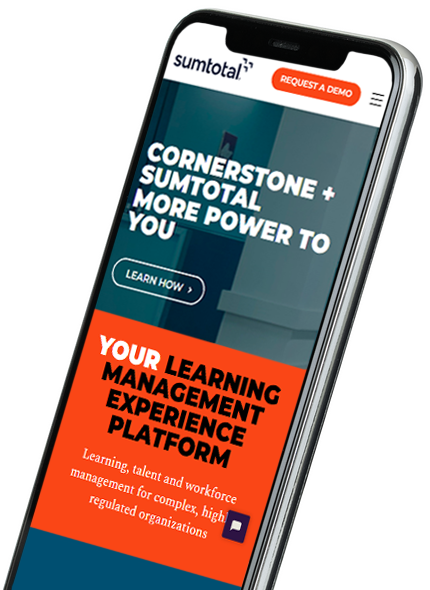 PROFESSIONAL SERVICES
SumTotal consultants are dedicated to helping you implement and optimize our solutions. With frequent touch points and recurring services, these experienced consultants are focused on your long-term business outcomes. We help ensure you get the most out of your investment and keep pace with changing business objectives.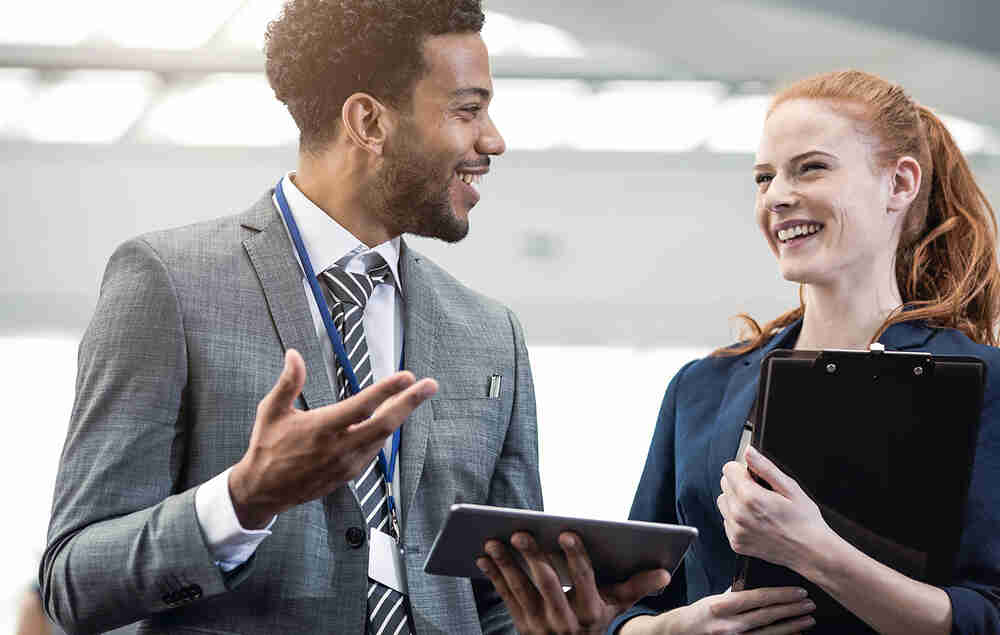 PAYROLL AND BENEFITS MANAGEMENT
SumTotal's Payroll and Benefits Management solutions come fully equipped with configurable tools to process error-free payroll and timely pay and benefits every single time.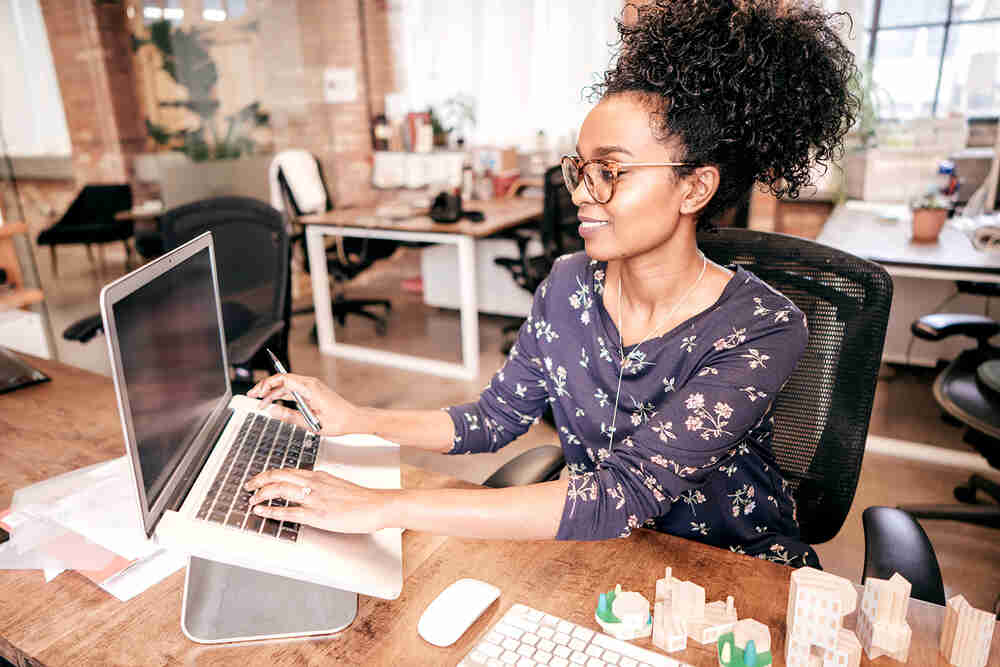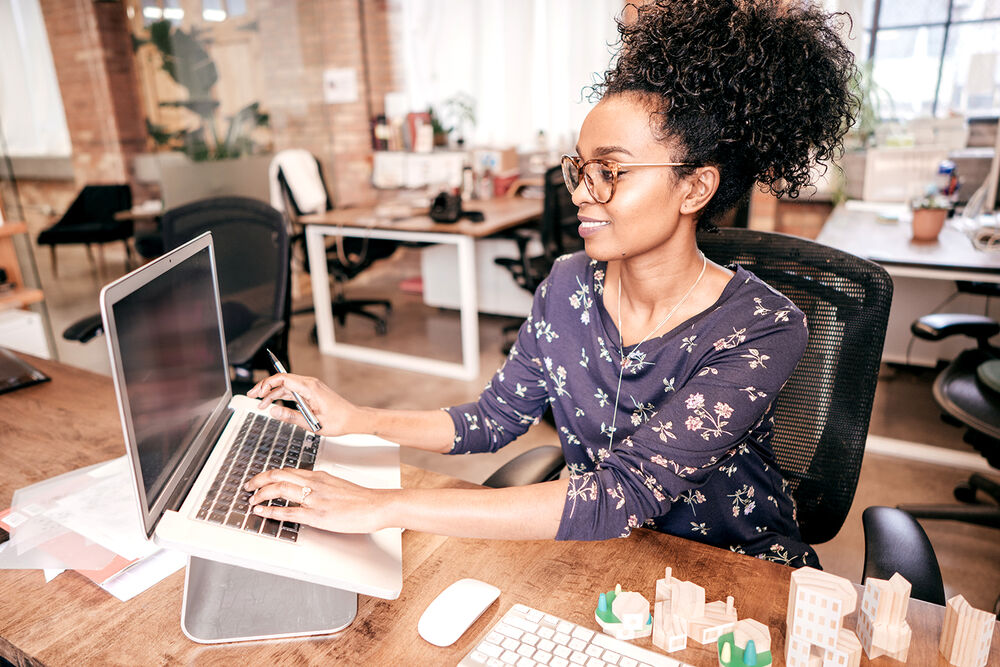 Trusted Solutions for Your Unique Challenges
Whether your processes are simple or complex, SumTotal easily configures to deliver learning-centered talent development. Let us help solve your most critical learning and talent development challenges with beautiful technology that engages your workforce and delivers results