Recruiting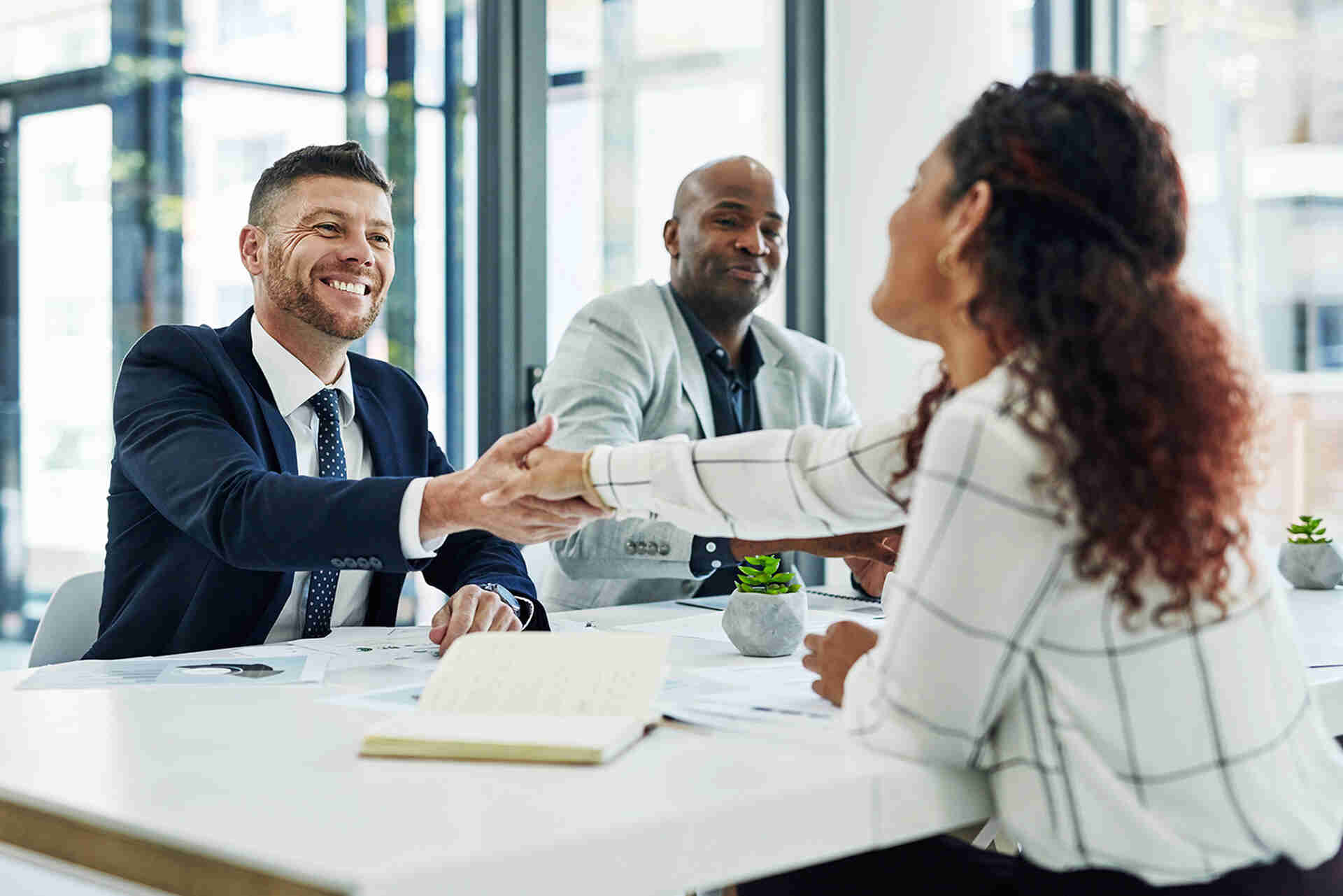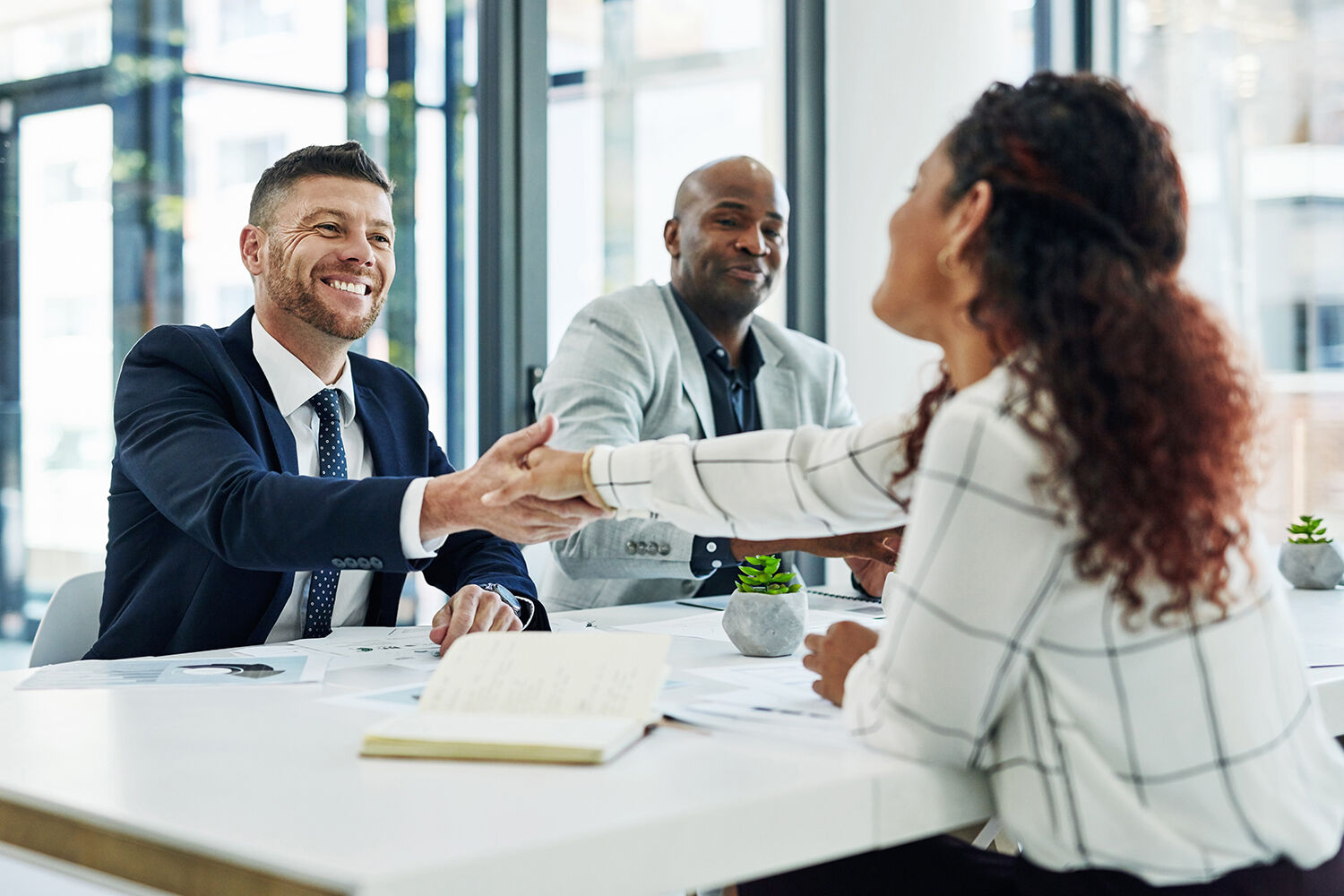 ENGAGE WITH TODAY'S TOP TALENT
In today's recruiting environment, finding and engaging top talent is hard. Recruiting organizations are challenged to find and hire the best talent, fast. Understanding your current workforce, identifying the most talented candidates, and creating a seamless experience for both candidates and hiring teams will enable hiring managers, recruiters and candidates to move through the process quickly and efficiently.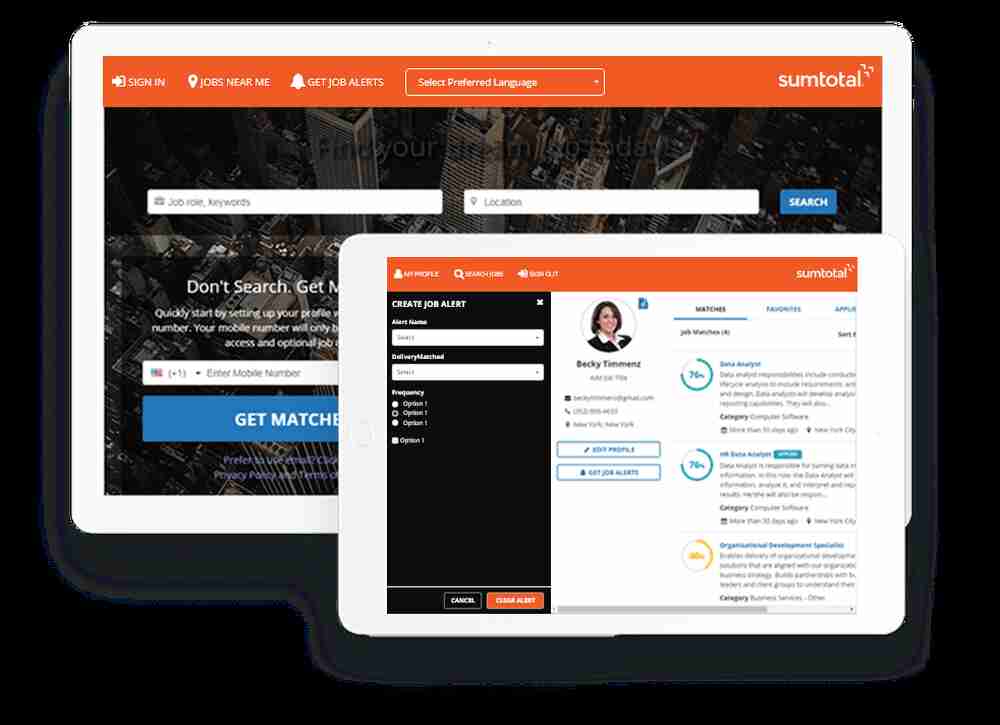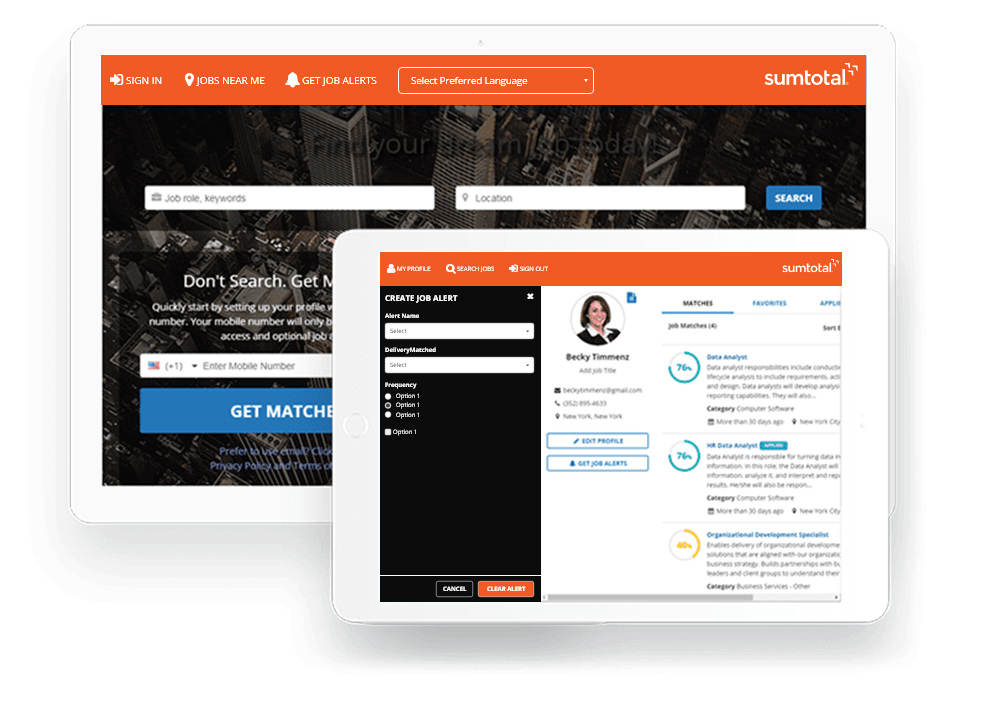 HIRE THE RIGHT PEOPLE
SumTotal Recruiting facilitates hiring the right talent quickly. We deliver an intuitive and customizable requisition process, screening, interview and application tools, and the ability to search and manage pools of external and internal candidates. Our system supports and automates your recruiting workflow to allow your talent acquisition team to focus their time where it matters most, with each candidate.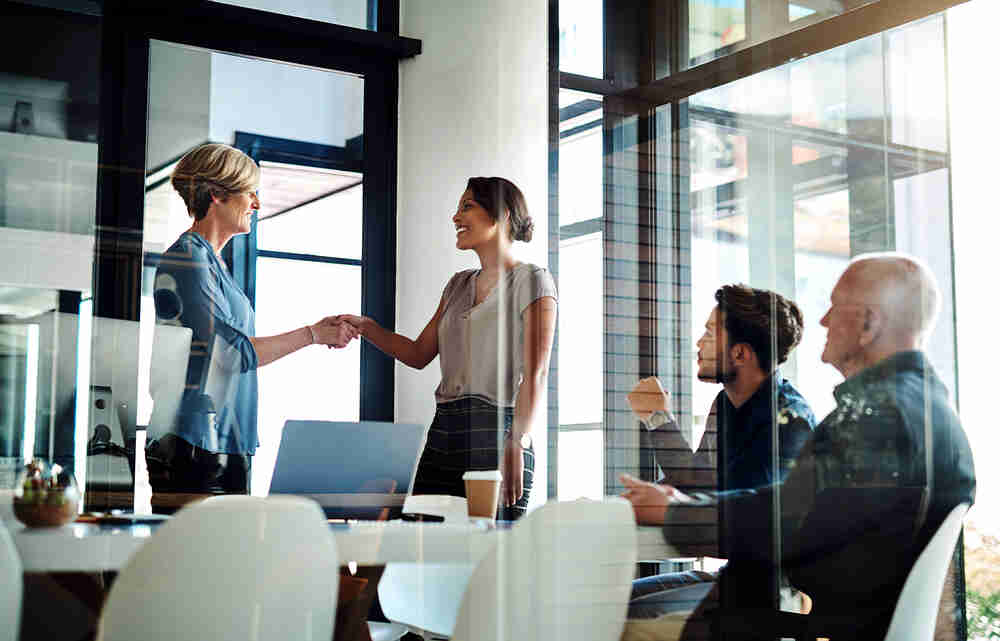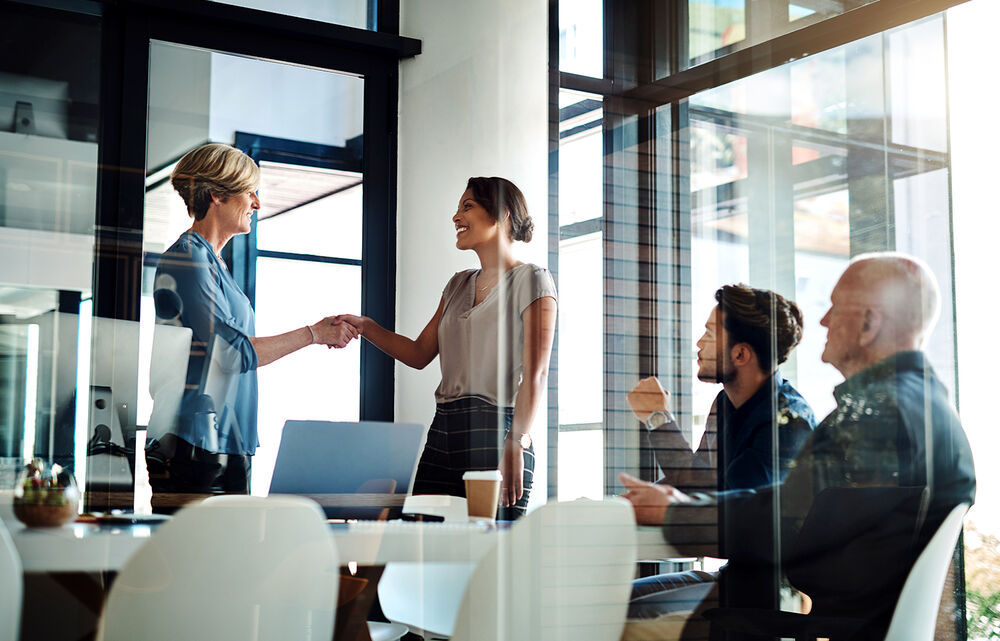 CREATE EXCEPTIONAL CANDIDATE EXPERIENCE
One of the best things your organization can do to attract the best people is to ensure that the candidate experience is as engaging, personalized and meaningful as possible throughout the recruiting process. SumTotal Recruiting does just that through AI based auto matching and job alerts. We deliver an end-to-end, easy-to-use user experience for applicants and recruiters.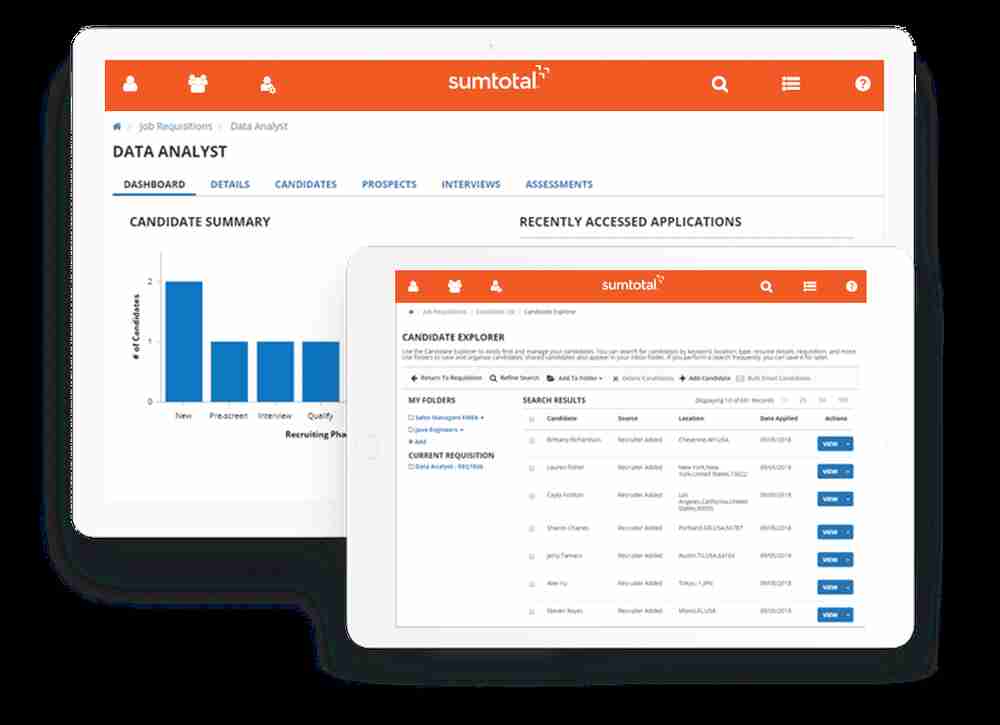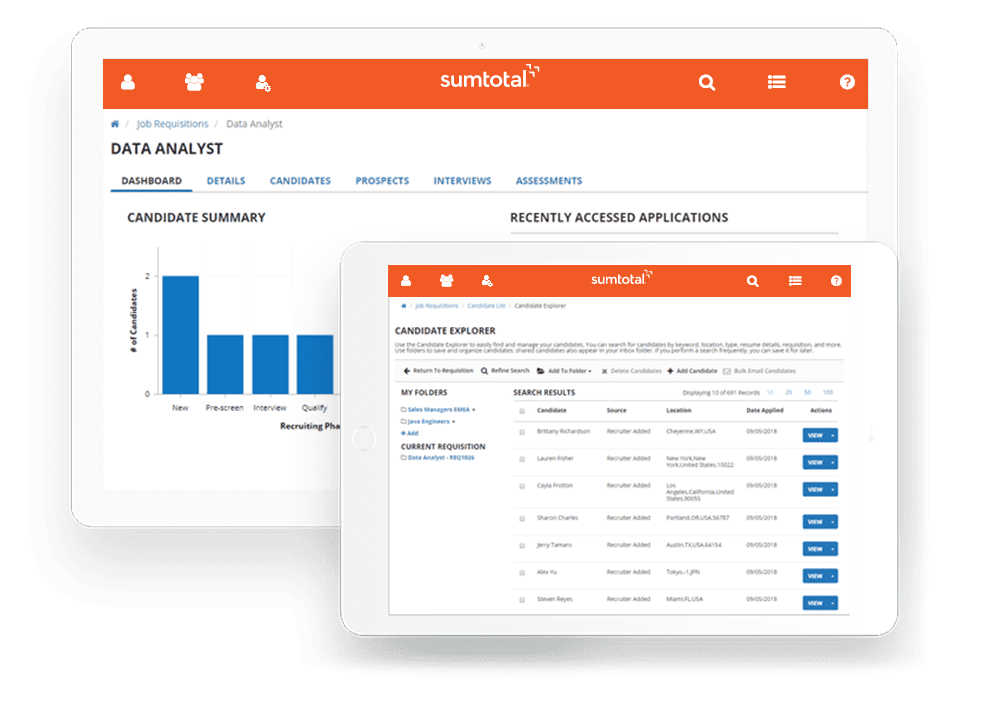 APPLICANT TRACKING SYSTEM
Reduce the administrative burden of finding and hiring the best people. SumTotal's robust applicant tracking system ensures you engage the right people, so you can build your workforce, with capabilities such as:
Unified Requisition Workspace
Customizable requisitions
Job offer approvals, notifications, and templates
Alerts
Out-of-the-box reports and dashboard widgets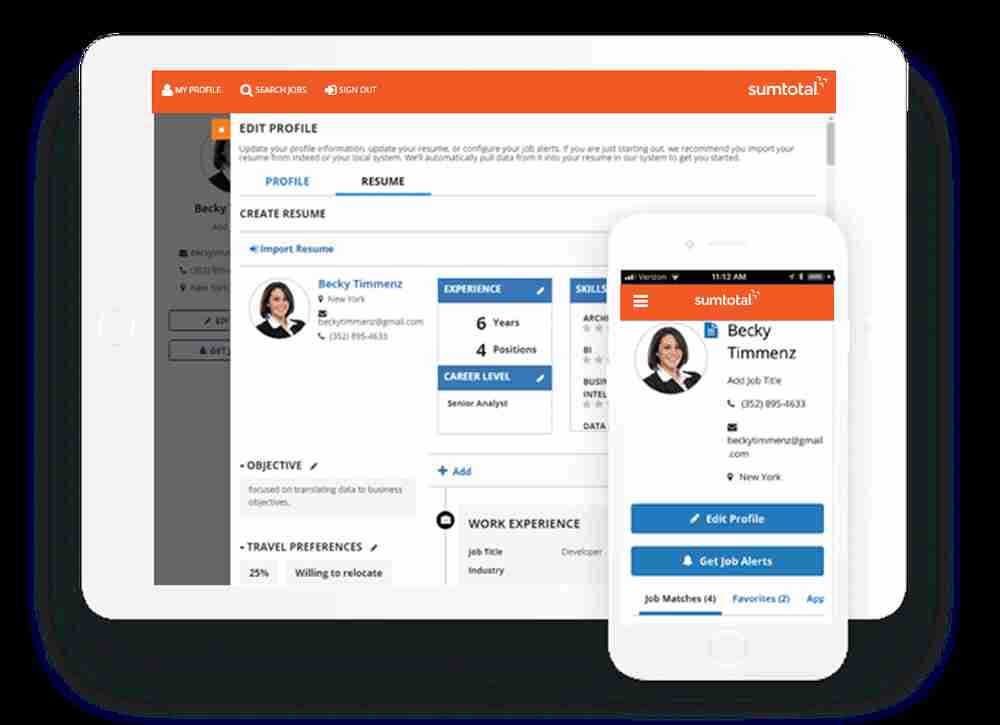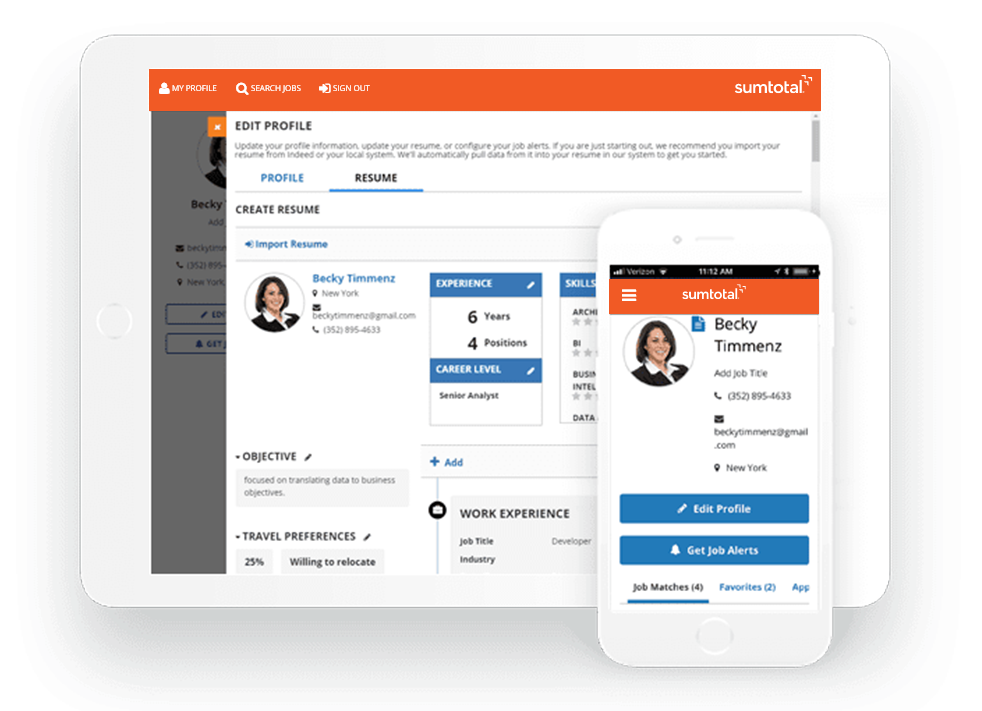 MOBILE FIRST
Recruiting runs in real time, and your solution should too. SumTotal has developed a mobile first approach to talent acquisition ensuring the latest tools and reporting are available on the go. For candidates and recruiters, the experience operates the same on a phone browser, mobile app, desktop or tablet.
Candidates can:
Apply from their phone and upload resumes from Google Drive™, Dropbox and social media profiles such as LinkedIn into the user-friendly resume and profile tracker
Search for jobs by keyword, location, job category and more with responsive search filters
View job related activities and act on messages, updates, tasks or interview scheduling requests
Get matched with the perfect job that match their qualifications and needs.
Recruiters can:
Access candidate and requisition details including resumes, assessments, offer and requisition approvals, and interviewer feedback
With permissions, anyone can view relevant candidate or requisition information, take approval actions, make comments or fill out assessments.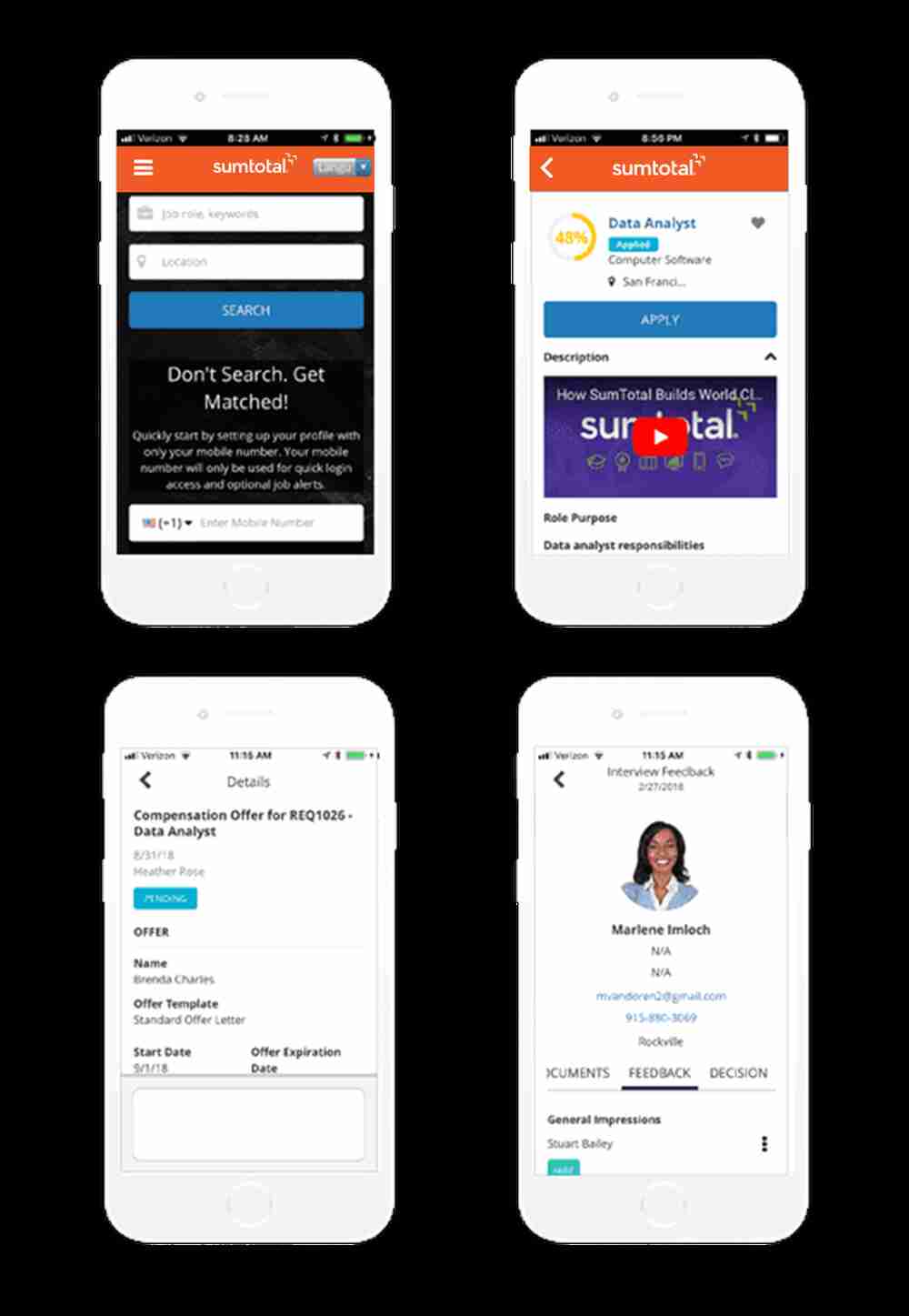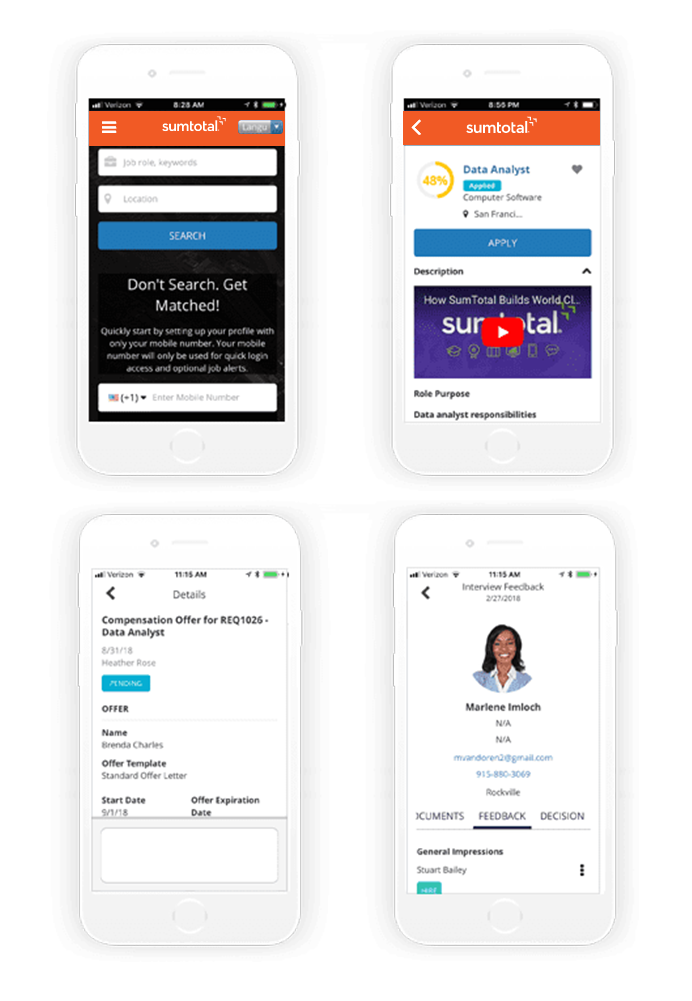 SIMPLIFY WORK WITH DOCUMENT AUTOMATION
Paperwork causes the most congestion for HR professionals. The large volume of documentation required for compliance and recruiting tasks makes paperwork an HR nightmare.
SumTotal has partnered with Hello Sign, a leading e-signature solution provider. It provides e-signature capabilities, like the ability for candidates to e-sign their offer letters from any device. Hello Sign simplifies the recruiting and onboarding process and saves new-hires, recruiters, and hiring managers valuable time.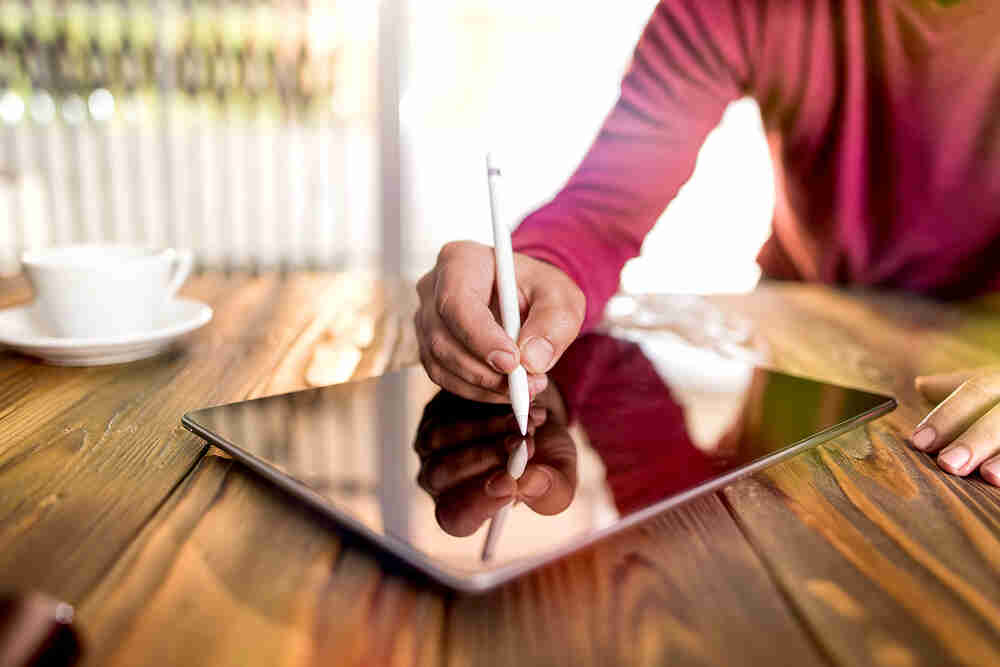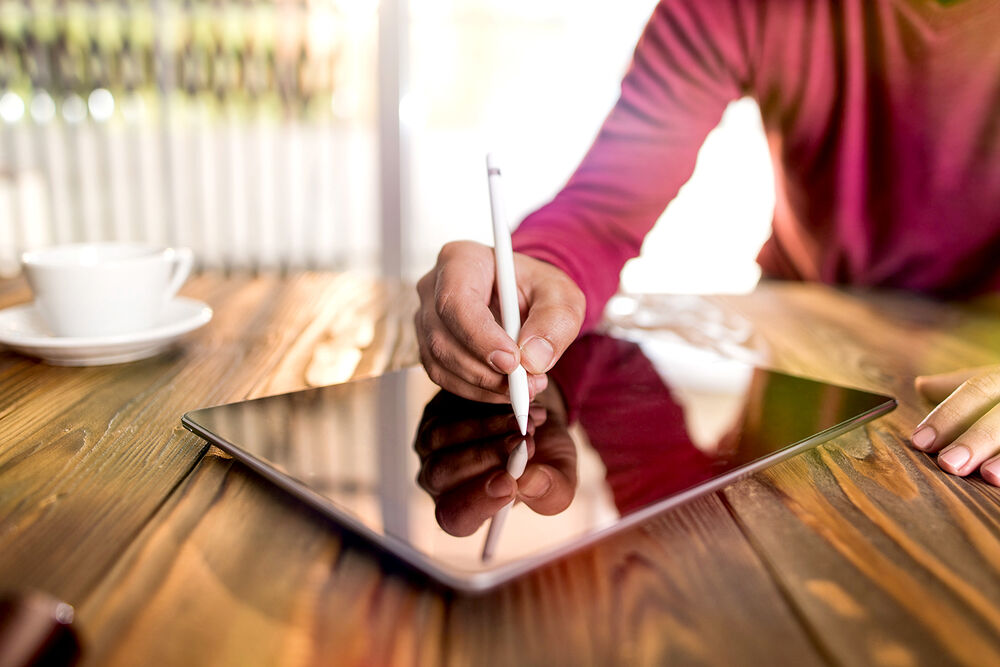 Explore Additional Talent Development Tools