A Tale of Two Conferences: Views on the L&D Landscape
December 8, 2022 | by SumTotal Blog | 4 min read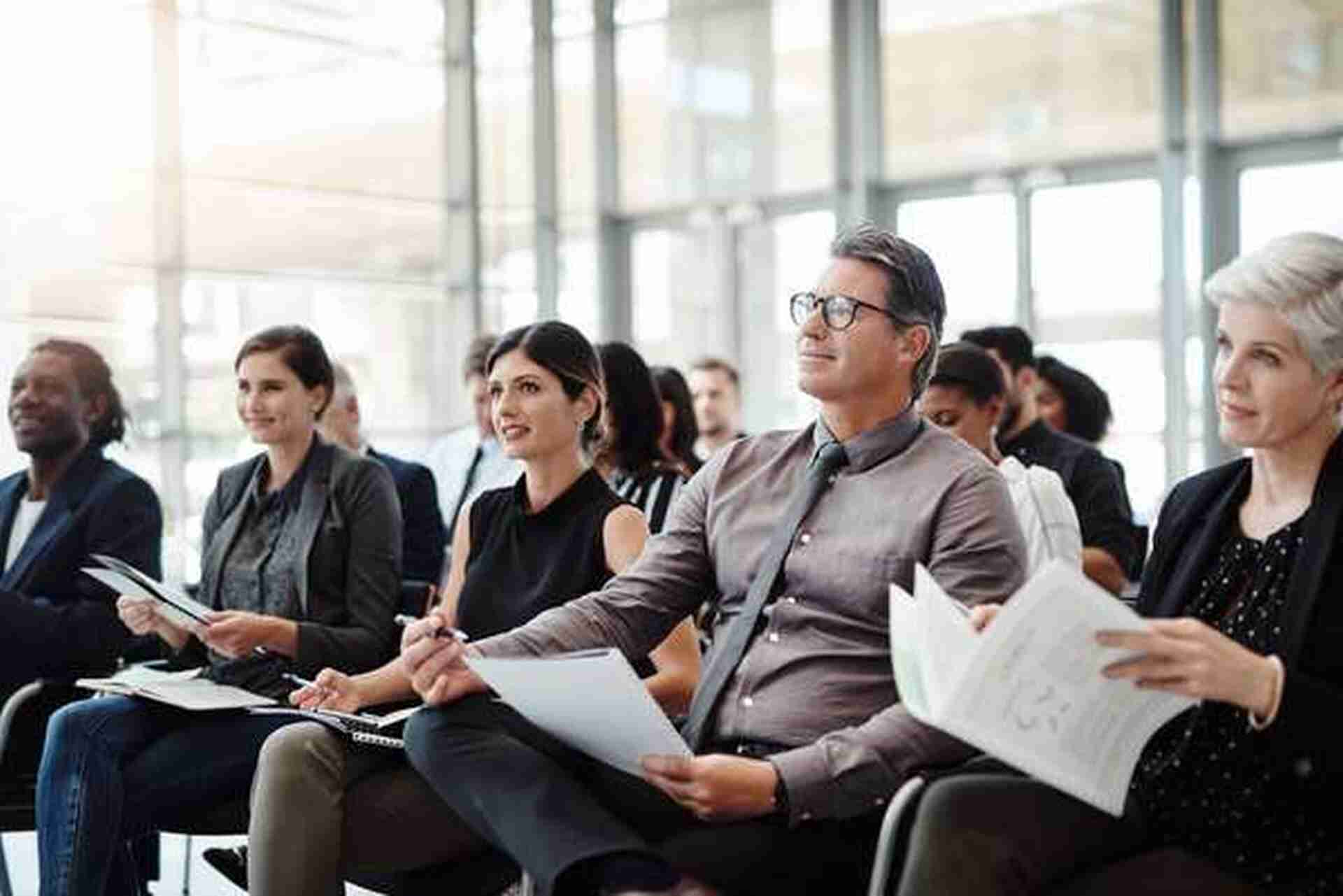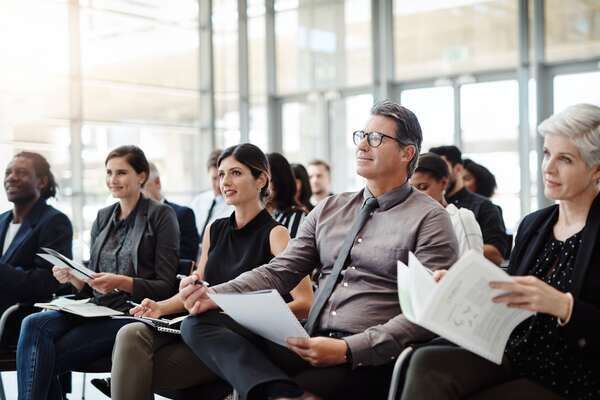 After participating in remote events for the past couple of years, we at SumTotal were finally able to connect with customers and peers in person in 2022.
Back in May, we attended Learning Technologies 2022 in London, where we conducted a survey of learning and development (L&D) experts. Although respondents painted a generally positive picture of the recruitment environment in the wake of COVID-19, many expressed concerns about the future.
In September, we rolled out a similar survey to 2022 HR Tech conference attendees in Las Vegas that yielded analogous results.
Our top findings included the following:
Recruitment is still harder than it was before the pandemic.
At Learning Technologies, more than half of respondents told us they had experienced greater difficulty with recruitment since the pandemic. Our survey at HR Tech yielded similar results, with nearly 2 in 3 respondents (62%) reporting that recruiting was slightly or significantly more difficult in the post-pandemic era.
Several speakers at HR Tech suggested that the power shift toward employees is part of the challenge for recruiters, as the upheaval of the last few years has prompted many people to re-evaluate their relationship with work. In response, HR and recruitment teams must focus on creating a positive employee experience from Day One by cultivating a workplace that both aligns with employees' values and gives ample opportunity for career development.
For some, delays in hiring decisions persist.
Respondents from both events expressed that the pandemic had caused major delays in hiring decisions, with more than half (56%) of Learning Technologies attendees reporting delays. Among those who reported delayed decisions, more than one-quarter had made their decisions prior to the May event.
The data from HR Tech told a similar story: Nearly half (46%) of respondents had delayed hiring decisions. By the September event, the majority of these respondents (61%) had either made or were in the process of making these decisions.
In addition to grappling with delayed hiring decisions associated with the pandemic, companies may soon face a similar predicament due to a looming recession. As detailed in our 2023 industry trends eBook, we foresee executives having to do more with less.
The pandemic had a positive impact on talent management.
Overall, professionals at both conferences believed that talent management was positively impacted by COVID-19 — and, in turn, by "the great resignation." As we explored in a 2019 blog post, a more pointed focus on employee engagement often leads to better employee-employer alignment and increased transparency, thereby resulting in a better talent management practice.
In addition, the rapid switch to digital tools and communication necessitated by the pandemic could have required teams to rethink and optimize their overall talent strategies.
HR professionals feel prepared to tackle the skills shortage.
We've known for a while now that companies are worried about their employees' skill levels — and our survey results supported this trend, with more than two-thirds (67%) of HR Tech respondents reporting concerns about their ability to meet skills demand given the current economic outlook.
On a more optimistic note, most respondents at both events expressed feeling at least somewhat prepared for the possibility of skills shortages continuing to worsen. However, while more than 7 in 10 U.S. and U.K. respondents said they knew what to do in the event of a skills shortage, only 12% had a firm plan in place.
Conclusion
There's no doubt that HR and L&D professionals in the U.K. and the U.S. have seen dramatic changes to the talent management landscape since the pandemic began. Both sets of attendees had similar answers to our survey, which suggests that teams are experiencing the same pain points across the globe — and, as such, professionals should work together to address common challenges rather than taking a fragmented approach.
If your team needs support tackling the hiring, talent management, and skills challenges highlighted by our surveys, connect with us here.
Survey Methodology:
HR Tech Survey:
These responses were collected from 155 learning professionals during HR Tech 2022, held September 13-15, 2022. As a thank-you for their participation, respondents were awarded a $5 gift card.
Learning Technologies Survey:
These responses were collected from 150 learning professionals during Learning Technologies 2022, held May 4-5, 2022. As a thank-you for their participation, respondents were awarded a €5 gift card.