What Makes an Effective Learning and Development Plan?
April 19, 2022 | by SumTotal Blog | 6 min read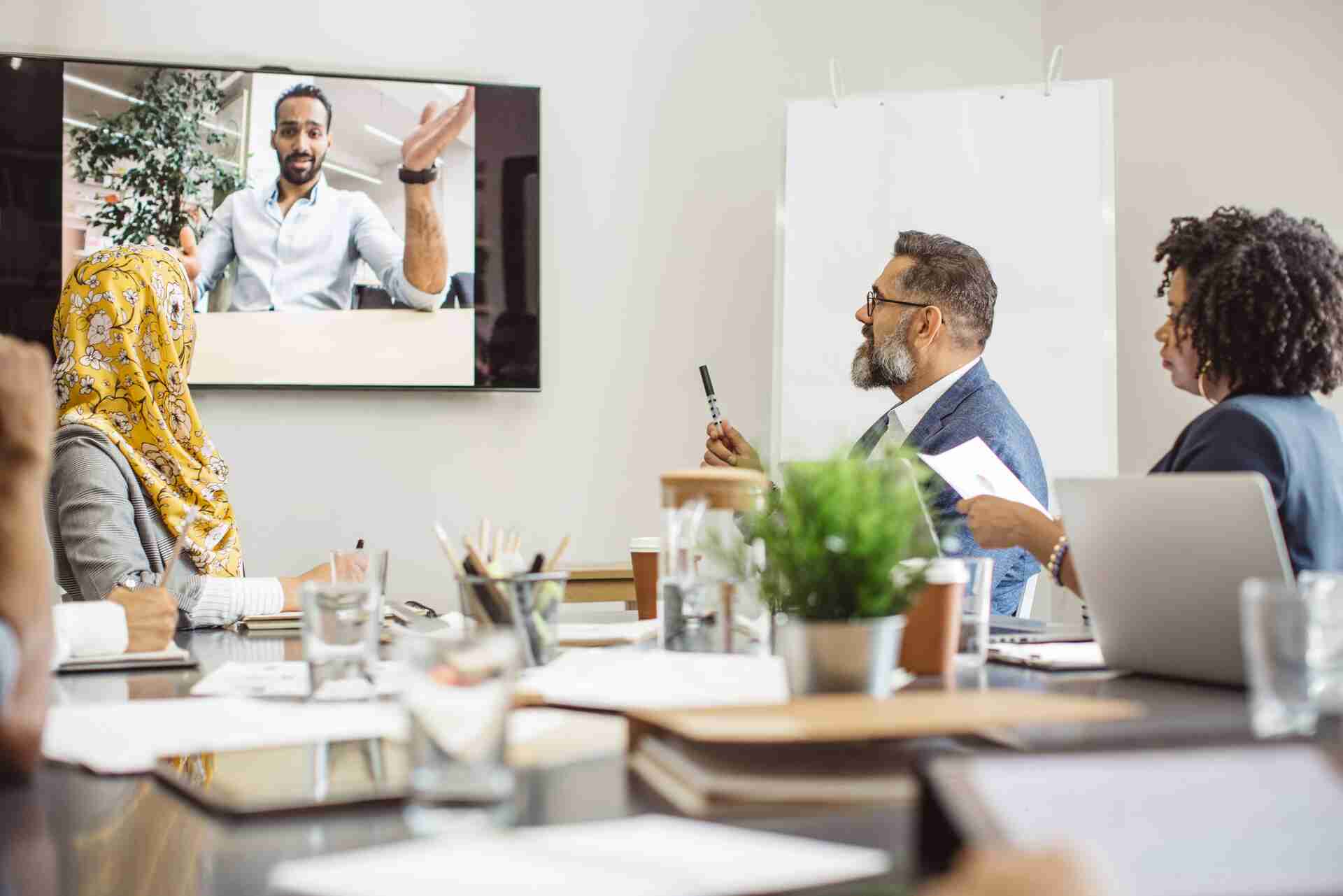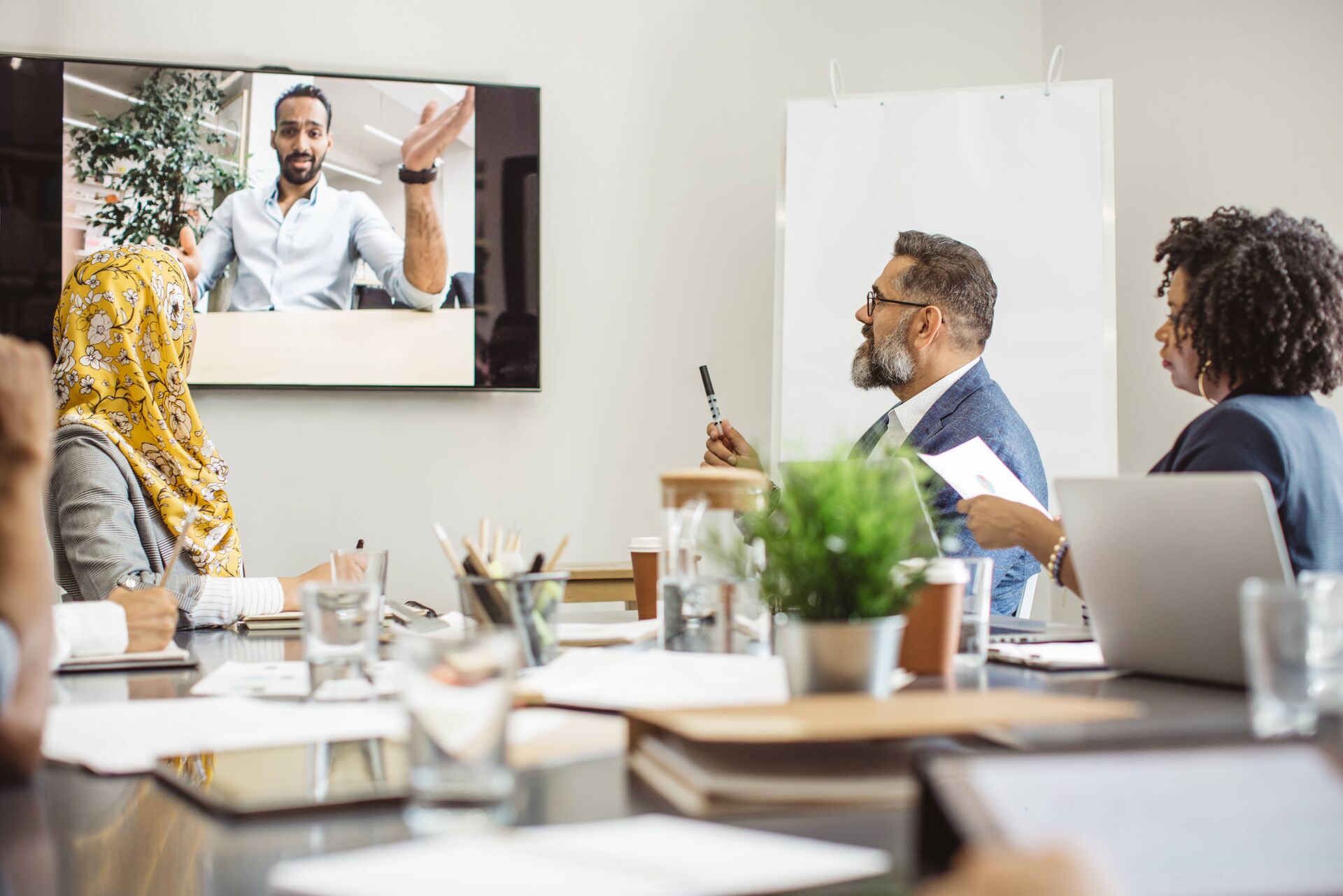 What Is a Learning and Development Strategy?
A learning and development (L&D) strategy should determine how an organization can facilitate learning for its employees in a way that supports key business processes and goals.
McKinsey has developed the following five-part framework to equip L&D leaders with a way to conceptualize the strategic function of learning within an organization:
1. Attract and retain talent: Learning isn't just about improving productivity — current and future employees want to know how you'll help them grow professionally.
2. Develop capabilities: Knowledge can become outdated over time, so an L&D program should always provide fresh experiences and new information to help employees and managers keep up with industry developments.
3. Facilitate a values-based culture: Collective learning experiences can show employees how their work impacts their communities and the world.
4. Build an employer brand: The best talent doesn't only care about pay and perks — an investment in L&D signals your commitment to developing your employees.
5. Motivate employees: Employees who are challenged and offered interesting opportunities will be more engaged than those who aren't.

In addition to incorporating all five parts of this framework, an L&D strategy should map each element to business-specific challenges and goals.

What Is a Learning and Development Plan and Why Is It Important?
An L&D plan takes your strategy and breaks it into tangible components, including:
Goals that align to business needs
Getting buy-in from stakeholders across lines of business
A skills gap analysis to identify key areas of need
Clear ownership of tasks and deliverables
Well-defined career paths
A timeframe
Specific milestones
Metrics for success
A communication plan
A system to deliver learning content at scale
Ultimately, an L&D plan helps stakeholders see how their lines of business can benefit while showing executive leadership that investing in learning is paying off.
Of course, no plan will be perfect right off the bat, and you'll likely need to make adjustments as you go. Still, it's important to consider the factors discussed above as you take your first steps toward a systematized L&D program.

How to Create an Effective Learning and Development Training Plan
The specific details of your L&D plan will depend heavily on your organization's specific goals and needs. That said, there are a few things that everyone should keep in mind.
Learning shouldn't be done for learning's sake, as a learning program that doesn't map to business goals will lose budget quickly. Your company's leadership likely has a vision of what the business needs to move into its next phase of growth or stay competitive, and it's important to align all learning efforts with this overarching idea.
Get Aligned With Leadership and the Business Vision
Learning shouldn't be done for learning's sake, as a learning program that doesn't map to business goals will lose budget quickly. Your company's leadership likely has a vision of what the business needs to move into its next phase of growth or stay competitive, and it's important to align all learning efforts with this overarching idea.
Before you launch your learning program, get executive stakeholders to clearly explain their vision for the company, and ask them to prioritize key areas for learning and growth within the workforce. This will ensure you're able to tie your progress back to what your leadership team is looking for.
Align HR With Departmental Leader
Of course, the executive team isn't going to be your only stakeholder. Leaders of each line of business and the managers who report to them will also need to be aligned with your goals.
After all, these individuals are much closer to their employees, meaning they'll have a solid sense of what skills gaps exist and what they need out of an L&D plan. Meet with them and be sure to get their input — if you can show them how HR and their line of business can work together, you can be sure they'll drive adoption of learning materials among their teams.
Not sure how well-aligned your HR team is with other functional areas in your business? Take our Organizational Maturity Index Diagnostic to get personalized recommendations on how you can advance your digital maturity.
Analyze Skills Gaps
Determine which employees have skills gaps that are impacting their ability to hit their individual, team, and business goals. Document these and look for patterns where critical skills are missing across teams to determine the highest priority for training and development.
With hard skills, this can be relatively straightforward — if a team or line of business has a goal to be more data-driven, looking for gaps in data analysis, visualization, and management skills can yield clear areas of prioritization.
Analyzing soft skills gaps can be more challenging, as these types of skills are hard to quantify. Still, investing in soft skills works, according to a 2017 study from the MIT Sloan School of Management that identified a 250% ROI from training workers in these skills. Most of that return came from productivity increases due to better communication between team members.
Get Employee Buy-In
Whether you're transitioning away from an ad hoc L&D program or building one from scratch, it's important to get buy-in from employees. After all, they're the ones who will be doing the learning.
With this in mind, have managers sit down with their direct reports to discuss their goals and career aspirations, as well as to ask where they're running into challenges or could use more training.
Use what you learn to inform your approach to designing learning programs. If employees feel a greater sense of ownership over what they learn, they'll be more likely to take the program seriously and stay engaged.
Design Learning and Career Paths
Employees need to know that their learning will lead to more opportunities — and ultimately, higher compensation — as a result of the new skills they're bringing to the table. Thus, every role in your company should have a clear career path that is accessible to employees as they grow their skill sets.
Of course, creating a learning path in a "set it and forget it" manner won't suffice, as you need to blend classroom-style learning with on-the-job training that facilitates real-life skills application. The learning should be continuous and build on itself.
Use Technology to Scale Up
Delivering personalized learning at scale can be difficult. Each role, team, and department will have different needs — to say nothing of each new and existing employee.
One of the best ways to ensure your L&D plan can be executed at scale involves using a learning management system (LMS) to deliver content to learners, track progress, award certifications, and show metrics around adoption. Trying to do this manually would be nearly impossible.
Track Progress and Measure Impact
Depending on your business and L&D plan, you may want to track progress quarterly or every six months. Don't get too wrapped up in short-term metrics, as learning outcomes aren't always apparent after short periods of time.
In addition to tracking key metrics like adoption, course completions, and certifications, ensure you're keeping an eye on business outcomes by monitoring lagging indicators — such as reduced compliance issues, stronger line of business performance, and other elements emphasized by your L&D program.
An effective L&D plan starts with alignment, grows with execution, and doesn't have an end date. It should allow you to build a strong foundation while being adaptable enough to align with evolving organizational needs. No matter how your business or industry changes, your L&D plan should help you meet whatever challenges come your way.
Want to know how to choose an LMS that will make executing your L&D plan easier? Check out our guide, "6 Steps to Select Your Next LMS."