Why Should You Upskill and Reskill Employees?
July 7, 2021 | by SumTotal Blog | 5 min read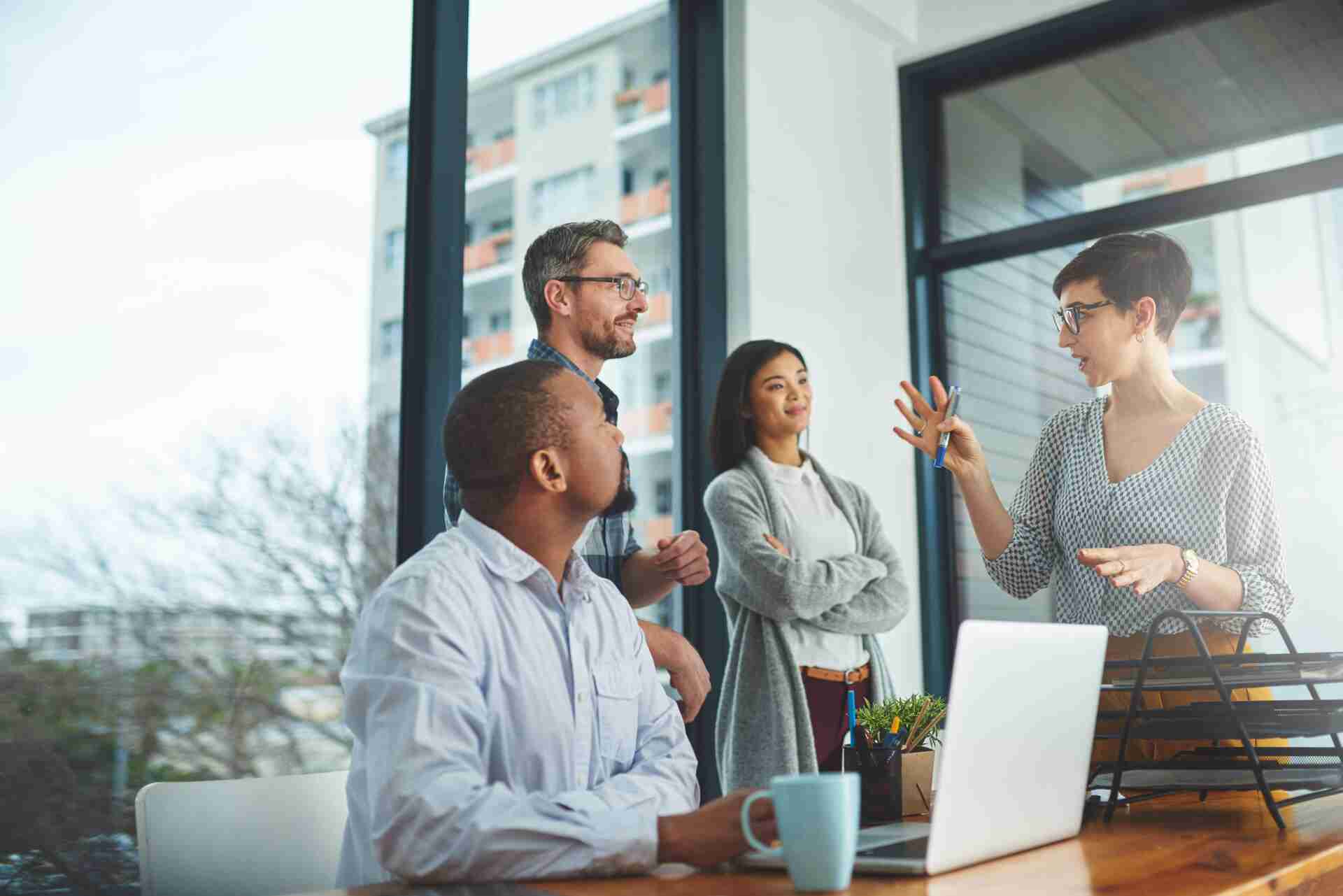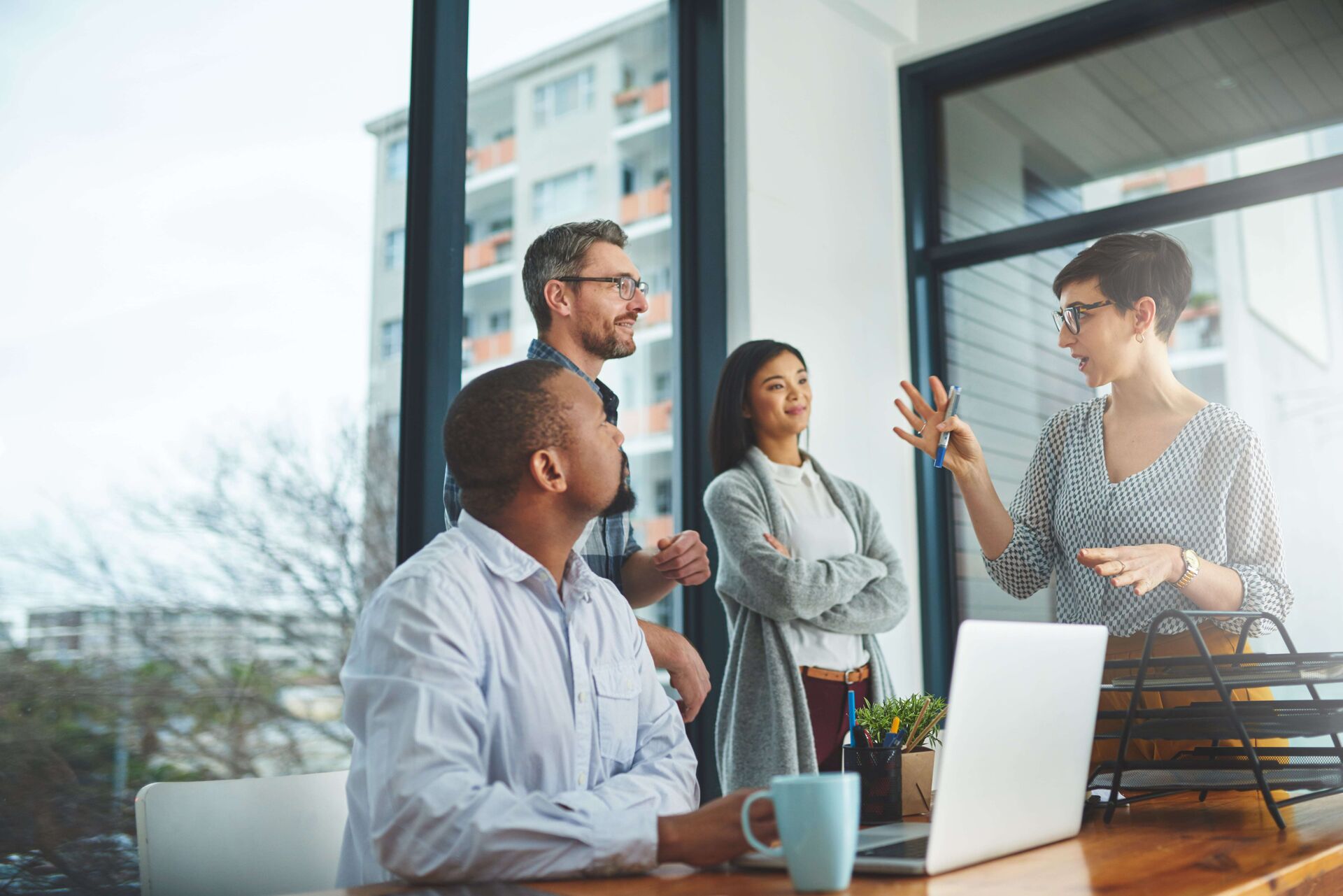 Achieving real success within a business means having the right employees. However, not every candidate comes to the table fully qualified. As a result, HR departments and learning and development (L&D) leaders are constantly adapting to external factors impacting the hiring pool.

Right now, it's the skills a new hire brings into their job that's causing some concern. Hiring managers have noticed a skills gap within the current labor market, and 48 percent believe candidates lack the necessary skills to fill open positions.
What's missing today, though, aren't the technical skills one lists first as necessary for any specific job. Those are often easy to learn and more frequently taught in a collegiate setting as long as the individual majors in a field of study related to their career choice. Instead, it's the soft skills that prove invaluable to everyone, no matter what position they fill in an organization, that are harder to find.
The solution isn't to keep searching but rather to look inward and better prepare existing employees. Professional development can allow them to reach their professional goals both within their current position and beyond. As a result, it's becoming necessary for HR and L&D to close the skills gap through their own means. The potential benefits of skills-focused development motivate employees along their career path and positively affect the success of an entire organization.
Improve retention
If you know that around 25 percent of employees leave their current role because they don't have the opportunity for professional development, would you want to provide them with one?
Keeping employees long-term and improving overall retention rates are huge benefits of working to close the skills gap. But, of course, it's not that easy, and HR and L&D departments often struggle when crafting an effective strategy that improves retention.
One key is to concentrate on a broad range of skills, including those that are more technical and specific to the job or industry and those with a wider range of use. This tactic allows employees to get more use out of their new skills and feel like they're being prepared for an actual career path within an organization.
Common skill areas to target include:
Digital
Analytical
Organizational
Digital skills can include anything from using the applications on a computer to becoming more social media savvy. Analytical skills can apply directly to how your business runs and include anything from looking at data properly to understanding industry trends.
Perhaps the most significant category today is organizational. This category includes those universal skills necessary for success in any role: abilities like time management, collaboration, and communication. Unfortunately, this is the area where many employees lack the most. By helping them learn these skills, you're adding more value to their current role, which may keep them around longer.
Establish a culture of learning
As you develop strategies to help your employees refine existing skills and learn new ones, a key component is buy-in from leadership. It's not just about the success of the individual, but the motivation of the whole. This is why establishing a corporate culture that revolves around learning can significantly reduce skills gaps.
A well-developed strategy for reskilling and upskilling is great, but buy-in from leadership is what makes it really work. Leadership's participation not only supports those who take a real interest in professional development, but also celebrates the effort. Taking notice of the work employees are doing to improve their skillset can have a major impact. Eight percent of employees who've recently left their job say lack of appreciation was a major reason they quit.
Start by mapping skills
The first step to creating a culture of learning is to understand what skills employees should have to make your business run at its best. The skills extend beyond those specific to a role or an industry and should include opportunities wherever employees need improvement.
Looking at your current employee pool while zeroing in on skills aligned with your organization's strategic priorities can help you create a skills inventory to focus your strategy. Align efforts with business objectives and tie improvements to measurable metrics to see results.
Adapt to a changing workforce
Next, you need to recognize that how employees work today is different from how they worked just a few short years ago. Ensure your established curriculum of professional development is in a format that's accessible to all employees.
This includes those who are now working remotely full-time, as well as those who are back in the workplace. You may even need to consider a hybrid employee who is part-time in both locations. They all need access to quality opportunities for professional development, and they all need their efforts to get noticed by leadership.
Set employees on a path to success
Today's learner isn't always going to thrive under a standardized approach to professional development. Not everyone learns the same way, and the trend for shorter and more interactive content is changing the way people learn on the job.
The guide 3 Steps to Upskill and Reskill Employees goes into this in more depth, but a significant step in helping reduce skills gaps is taking away a one-size-fits-all approach. This makes it easier for employees to self-direct their learning. As a result, they can work faster and more efficiently to establish the skills they need right now while thinking ahead to what they'll use in their next role.
With leadership buy-in, employees should better understand the path to promotion within the company and what expectations are attached to each level in a projected career path. Being able to reskill and upskill at-will helps make that career path come alive. Employees feel like they're taking the right steps to move upward and can easily quantify their growth.
Professional development that's self-guided
To keep things customized and organized when it comes to professional development, the SumTotal Core Platform provides the Career Plan. This feature helps individuals create detailed plans that focus on the skill areas they need to improve the most. The platform's versatility also allows employees to self-direct their own learning, whether in the office or at home.
To learn how SumTotal can help you reskill and upskill at scale, request a demo today.