3 Ways to Enhance Employee-Employer Alignment With an EVP
August 25, 2022 | by SumTotal Blog | 5 min read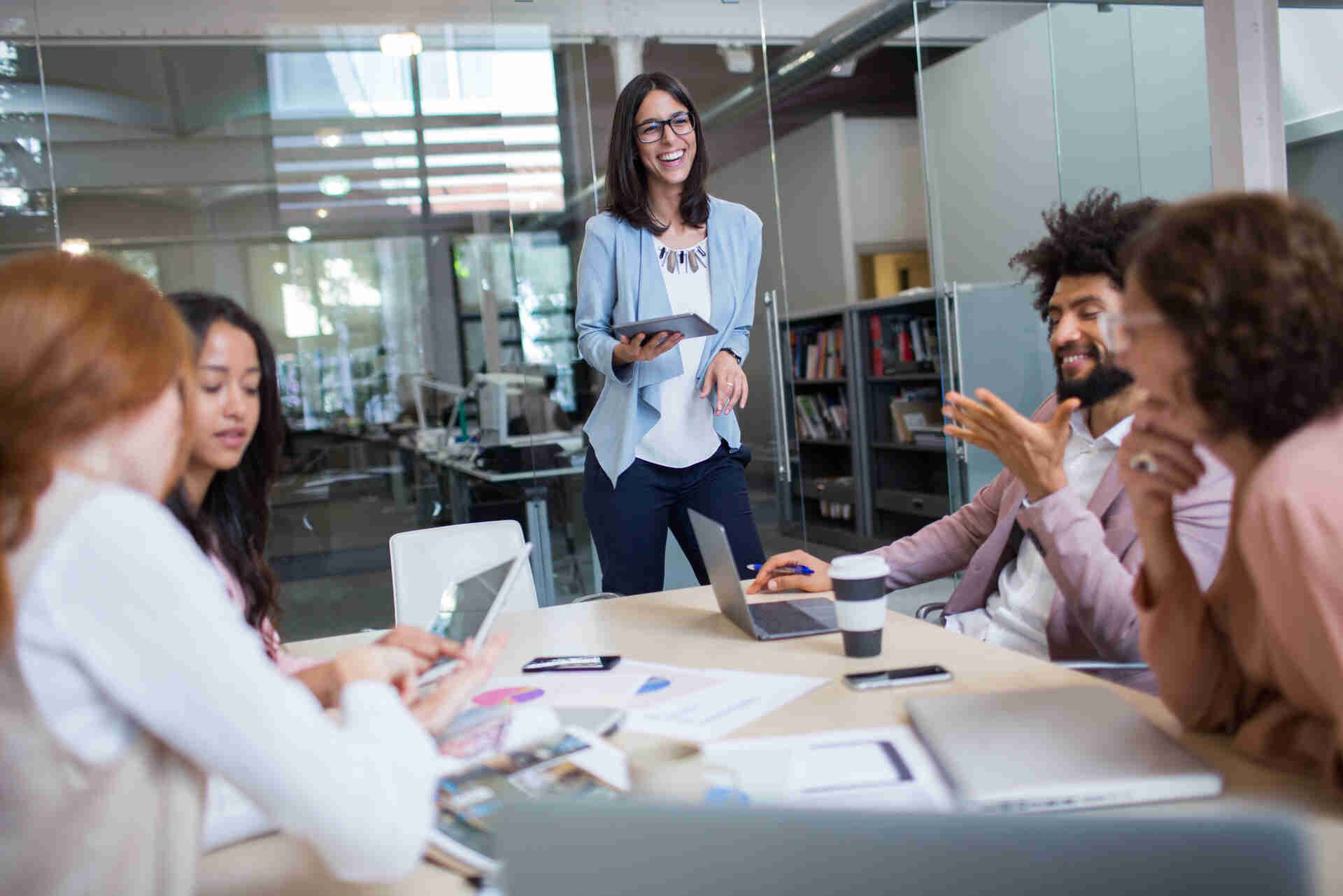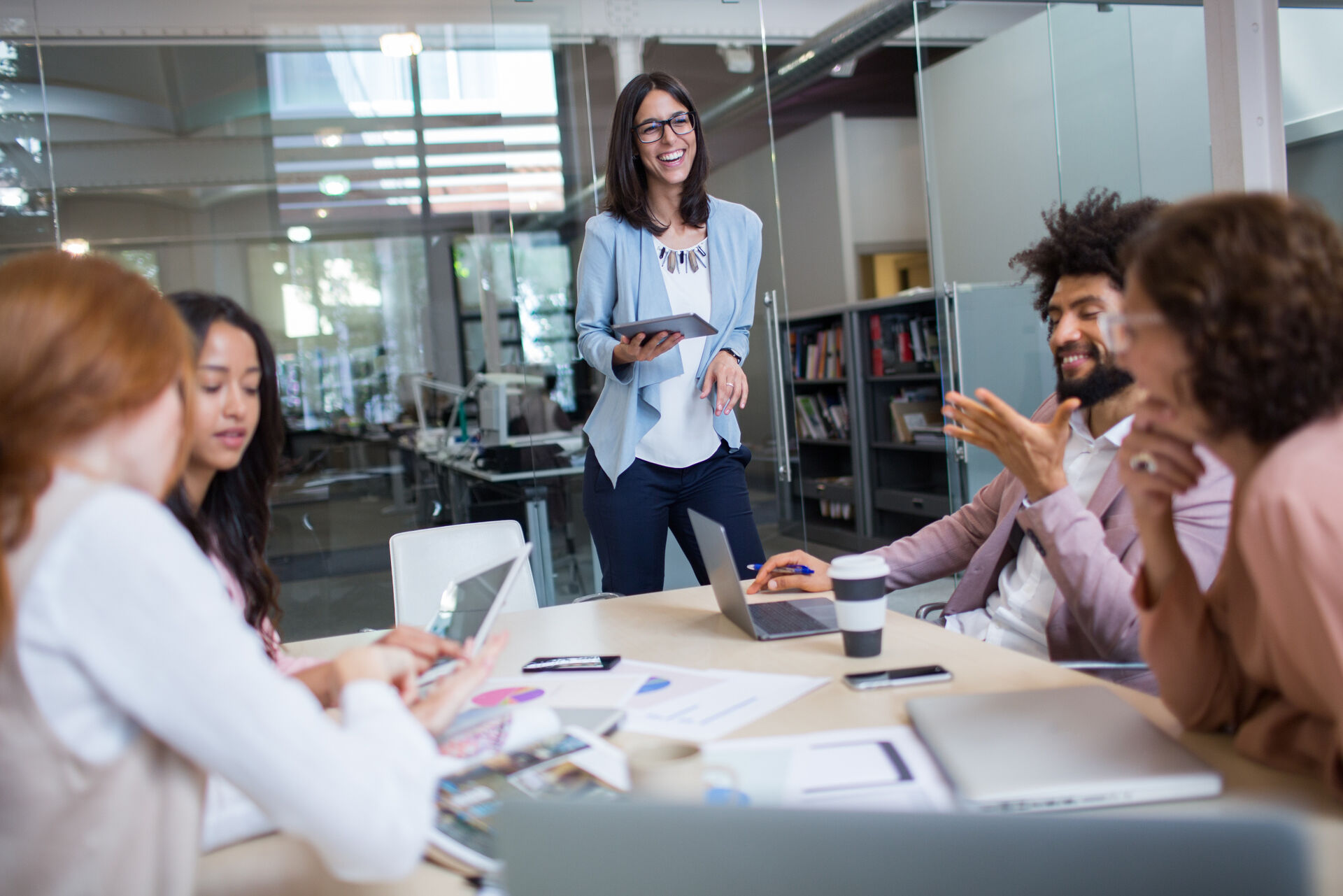 When was the last time you updated your company's employee value proposition (EVP)?
The EVP is the reason why employees want to work for your business. It's why they stay with you, as well as why they'll turn down job offers from other businesses.
Clearly, EVPs are extremely important, yet research by Brandon Hall Group found that 85% of organizations do not have a well-defined and communicated EVP — so, if you're a people leader who hasn't spent much time working on your EVP, you might want to fix that.
Is It Time to Rethink Your EVP?
Today's workforce has dramatically changed in several ways:
Employees expect their employers to provide ample opportunities to learn and grow — in fact, a 2021 Glint survey found that employees see career growth as the most important factor for an exceptional work environment.
Workplace flexibility is the norm, not the exception: More than 80% of executives surveyed by LinkedIn are currently updating their workplace policies to offer more flexible working arrangements.
Today's workers need to learn new skills much faster than their predecessors. According to LinkedIn's 2022 Workplace Learning Report, employee skills requirements for the same job changed by 25% between 2015 and 2021. At that rate, the required skills for a given role in 2025 will have changed by as much as 40%.
Given these trends, it has never been more important to align employee and employer values. Your EVP is at the heart of this alignment, as it defines the overlap between your company's needs and your employees' priorities.
A great EVP also delivers results. Brandon Hall Group's EVP research found more than 50% of organizations that effectively defined and communicated their EVP saw improved employee engagement, while more than three-quarters saw significant improvements in employee performance.
So, how can you build an EVP that will resonate with today's workforce and create that all-important alignment?
The 3 Pillars of Employee-Employer Alignment
Building an appealing EVP depends on creating a culture of employer-employee alignment across three key pillars: purpose, growth, and autonomy.
The idea is to create a virtuous cycle of mutual benefit. If you develop a workplace culture in which employees can see how their work contributes to their own goals, they are more likely to put in their best effort and remain loyal for longer. As a result, the employer gets efficient performers and decreased turnover. Ultimately, an organization that operates according to this virtuous cycle has more time and budget to spend on further improving its EVP and working toward becoming an employer of choice for the best talent.
Here's a roadmap for building and integrating the three pillars of alignment into your workplace culture:
1. Lead With Purpose
As articulated by Morné Swart, Vice President of Global Product Strategy & Transformation at SumTotal, "Organizations should lead with their purpose because it will attract individuals who align with that purpose." According to Simon Sinek's Golden Circle theory, businesses are more successful if there is a strong "why" at their core.
To implement purpose-led alignment across your organization:
Weave Organizational Values Into Performance Management

If you develop a competencies framework that expresses your company values and purpose in terms of skills, knowledge, and behavior, employees can understand how their performance contributes to the company's purpose.
Create an Employee Recognition Program Based on Company Values

A survey from Gallup found that workers at companies where employee recognition hits the mark are 4x as likely to recommend their organization to friends and family and 56% less likely to be actively looking or passively watching for job opportunities. Employee recognition programs can contribute to overall retention while keeping your core purpose front of mind.
Offer Purpose-Driven Management

Training managers to deliver more effective one-to-ones can help them encourage employees to identify and express their sense of purpose — which, in turn, better equips them pinpoint candidates for specific opportunities within the organization. For example, a marketing executive with a commitment to sustainability might be a good fit for the company's latest social responsibility project.
2. Provide Opportunities for Growth

True employer-employee alignment requires employees to know they can reach their career goals in partnership with the company. Employers that provide these growth paths get employees who are motivated, adaptable, and prepared to stay for the long haul.
To ensure employees see rich opportunities for learning and development:
Tie Learning to Performance

Use a learning management system (LMS) that empowers your managers to proactively recommend learning activities to their teams.
Personalize the Learning Experience

Instead of offering one-size-fits-all training, create customized learning pathways for each employee. These should based on individual career goals and priorities, as well as the value the employee brings to the business.
Communicate Clear Career Tracks

Create a strong internal mobility program. This will involve making sure every employee can see the steps they need to take and the learning they need to do to reach the next step of their career journey.
3. Facilitate Autonomy With Technology
Once employees understand their place and purpose within the organization, it's vital to give them the tools they need to get the job done.
To foster a sense of autonomy:
Provide Self-Service Learning Resources

Instead of taking a top-down approach to development wherein employees must wait for assigned learning content, let employees explore a library of content and select what suits their interests.
Support Learning in the Flow of Work

With learning in the flow of work, employees seamlessly move between daily tasks and learning activities. For example, the SumTotal Intelligence Assistant (SIA) for Microsoft Teams add-on allows employees to search, share, and launch training and learning content from within Microsoft Teams, thereby significantly diminishing the barrier to entry for learning.
Upgrade Your EVP With Better Employer-Employee Alignment
These three pillars of alignment — purpose, growth, and autonomy — can be integrated into your company culture to build a highly compelling EVP.
To learn more about creating an EVP that will resonate with today's workforce, check out this in-depth discussion between Brandon Hall Group's Chief Operating Officer and Principal HCM Analyst Rachel Cooke and SumTotal's Morné Swart. They take a deep dive into:
Resetting the EVP for today's workforce
The role of the EVP in retaining talent and sustaining a business
How to create long-lasting employee-employer alignment
Click here to download a PDF version to take with you.