VILT or Bust: An Interview with Brent Colescott
May 5, 2020 | by Brent Colescott | 7 min read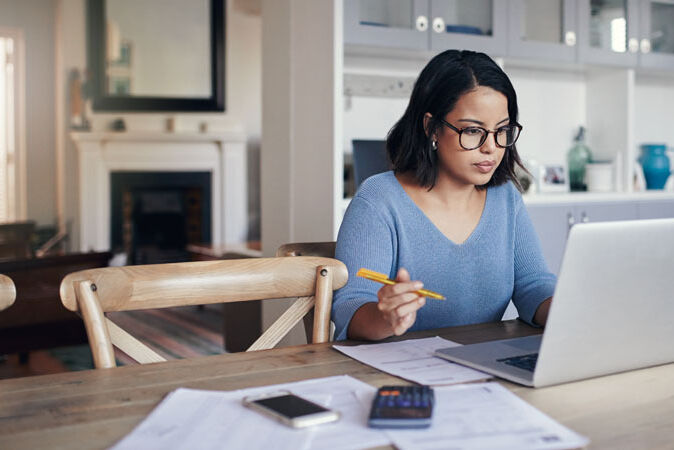 COVID-19 has forced all of us to re-evaluate what working from home means—it's also making us realize that some aspects of work, may never be the same.
While office floor plans are being reconfigured to promote social distancing, what about the training centers and classrooms? Is this pandemic showing us that in-person training is a thing of the past? It would certainly be difficult to reconfigure conference centers and classrooms to accommodate social distancing. Can you imagine a conference center with seats six feet apart?
Much like public, private, and higher education institutions, organizations are getting a crash course in not just remote work, but Virtual Instructor-Led Training as well.
Not all VILT is created equal
Virtual Instructor-Led Training—VILT—is not a new concept. The challenge that has been at the core of VILT adoption is not necessarily a technical one. VILT's success and failure lie more in the delivery and learner experience.
Unfortunately, the concept of throwing PowerPoint slides up on a screen and speaking to them virtually "passes" as VILT. This could not be further from what a good VILT program should and can be. Good VILT programs engage their attendees and understand the environment.
I spoke to our very own Brent Colescott—virtually of course, to talk to him about VILT. We talked about not only the importance and benefit from utilizing VILT, but how it can used as a valuable element of your learning and development strategy. Brent Colescott is no stranger to standing up VILT programs:
Ryan Tidwell: Thanks for chatting with me today, Brent. So, let's set some context—why is VILT so important today? Why is it relevant?
Brent Colescott: VILT is part of business continuity that is happening right now in a distributed/virtual workforce. While the pandemic has halted a lot of live training, the need to educate has not stopped and the pace at which change is occurring is unprecedented. Employees still need "just-in-time" knowledge and VILT is a way to capture the connections sought after for a remote workforce.
RT: Interesting—can you explain the importance of VILT given today's changes?
BC: VILT is a proven alternative to the on-site training event. In today's business environment, travel is near non-existent due to the risks of the pandemic, along with the temporary shuttering of travel and hospitality providers. This prevents gathering together for traditional classroom events. VILT can accommodate most—if not all—in-person training.
RT: Sounds like organizations could save a lot of money on travel expenses if they switched from all in-person training, to VILT.
BC: They could, and many companies do. Plus, more people could attend.
RT: What are you hearing in the market related to VILT as an L&D strategy moving forward?
BC: VILT has really become an overnight success 15 years in the making. It's been around for at least that long and has had various levels of success in organizations. As the world switched to remote work and virtual gatherings due to the COVID-19, we're seeing a significant rise in the interest volume of VILT events.
With all being said, VILT has not been as well-known as it should be due to poor delivery or less than effective delivery strategies. A large portion of the success of a VILT event is directly tied to how the material is developed—specifically for the delivery and how prepared or experienced the instructor is.
RT: Do you foresee an increased demand for experienced, virtual instructors?
BC: Absolutely, those with the skillset to successfully deliver content in a virtual event will be in great demand over the next year.
RT: So, from what I'm hearing, the learner experience might be the most important aspect of standing up a VILT program. Would you agree that it's crucial for organizations to get this right?
BC: It is vital. What's the saying, "you never get a second chance at a first impression"? That probably explains why VILT has not been as successful. Too many VILT sessions have been done poorly. You have to look at VILT programs as their own discipline and approach it as such.
RT: Makes sense. I'd like to dig into the strategy aspect of things. What does an HR organization need to be thinking about in order to execute a successful VILT strategy?
BC: Any organization needs to understand that this is not just delivering a "WebEx presentation." Successful VILT programs look to the needs of the learners but also the methods that must be incorporated to ensure successful delivery.
In fact, there are online certifications specific to the presentation/delivery of material in a virtual classroom in addition to certifications for VILT Instructional Design. The core focus for both approaches is to ensure virtual learner engagement throughout the event.
RT: Are there any resources you'd recommend?
BC: I would definitely recommend doing some research on virtual instruction. Over 15 years, the discipline has evolved along with the technology. There are several organizations that have curated this knowledge and can offer training or guidance around developing a successful program. Some organizations go so far as offering certification in the skill of presentation or instruction design for virtual training. I would highly recommend seeking this type of training for anyone serious about a sustained VILT program.
RT: It's great that we have such a wealth of knowledge that's been tested and developed over the years. We touched on it a little earlier, but I'd like to know, what are the benefits of VILT?
BC: Initially, VILT was seen as a cost-savings alternative to travel and overhead for training on-premise. Consider the rollout of an initiative or compliance need where the audience is vast and dispersed. Not only is VILT more cost-effective, but is also vastly more efficient and scalable—especially when dealing with larger audiences and shorter timeframes.
RT: Can you share some insight about the integration partners you work with that allow users to support VILT?
BC: At SumTotal, we have focused on integrating with the primary providers in the web conferencing, virtual meeting space—WebEx, Zoom, Adobe Connect, and so forth. By doing so we cover over 99% of the platforms our customers utilize. Familiarity with the virtual training platform is important, so users see a more transparent experience. We will continue to look to our customer base and their needs to drive future integrations.
RT: Very good to know—being seamlessly integrated with other platforms is so valuable. For an organization making the transition from traditional, in-person ILT to VILT, what are some key items to keep in mind?
BC: There are two areas that need to be evaluated and understood for the success of any VILT initiative. The first is of course the technology. You must leverage your platform in a way that ensures the trackability of delivered VILT sessions.
The second is the content and delivery. Learners will not sign up for a PowerPoint being read to them. Engagement is critical—there needs to be a level of engagement for each learner that is more than in an in-person event. A successful VILT session needs:
Clarity in the registration and access to the event.
Content that has been developed for the sole purpose of virtual delivery.
A presenter who understands how to present and engage remote learners.
A "producer" who manages the virtual room. This might entail troubleshooting, answering chats or changing slides.
RT: What can you say about the evolution of VILT as part of L&D strategy?
BC: What has evolved over the years is not only a cost-savings approach, but a more efficient and scalable way to train distributed audiences in a shorter timeframe. This has provided organizations an alternative medium to their audiences that couldn't find a way to attend an on-premise meeting or do not feel comfortable with an eLearning course.
RT: Any other topics we should be addressing related to VILT that we haven't yet discussed?
BC: Test, Test, Test, Test... The fastest way to kill any VILT program is if your learners cannot even access the environment. Review the steps necessary to register and attend a VILT event. If your attendees cannot overcome the technical challenges to attend your online event, you'll burn up all your time and effort just getting people into the session. That will frustrate both the learner and presenter.
Multiple VILT events can be scheduled and done more efficiently since the traffic is virtual. However, schedules can fall apart like dominoes falling if attendees cannot join. Consider job aids, follow-up emails, or test sessions to overcome those issues.
And lastly, my shameless plug, SumTotal is already VILT capable. The connections between a robust learning platform needed for classroom management is already integrated with the various delivery platforms. Our clients can schedule VILT sessions, just like their ILT sessions. Once they have made the connection between the two platforms, they can quickly stand up and track Virtual ILT sessions just like they did for the in-person sessions.
Interviewed by Ryan Tidwell who is a content marketer at SumTotal/Skillsoft