Unleash: A Recap from SumTotal
May 23, 2019 | by SumTotal Blog | 3 min read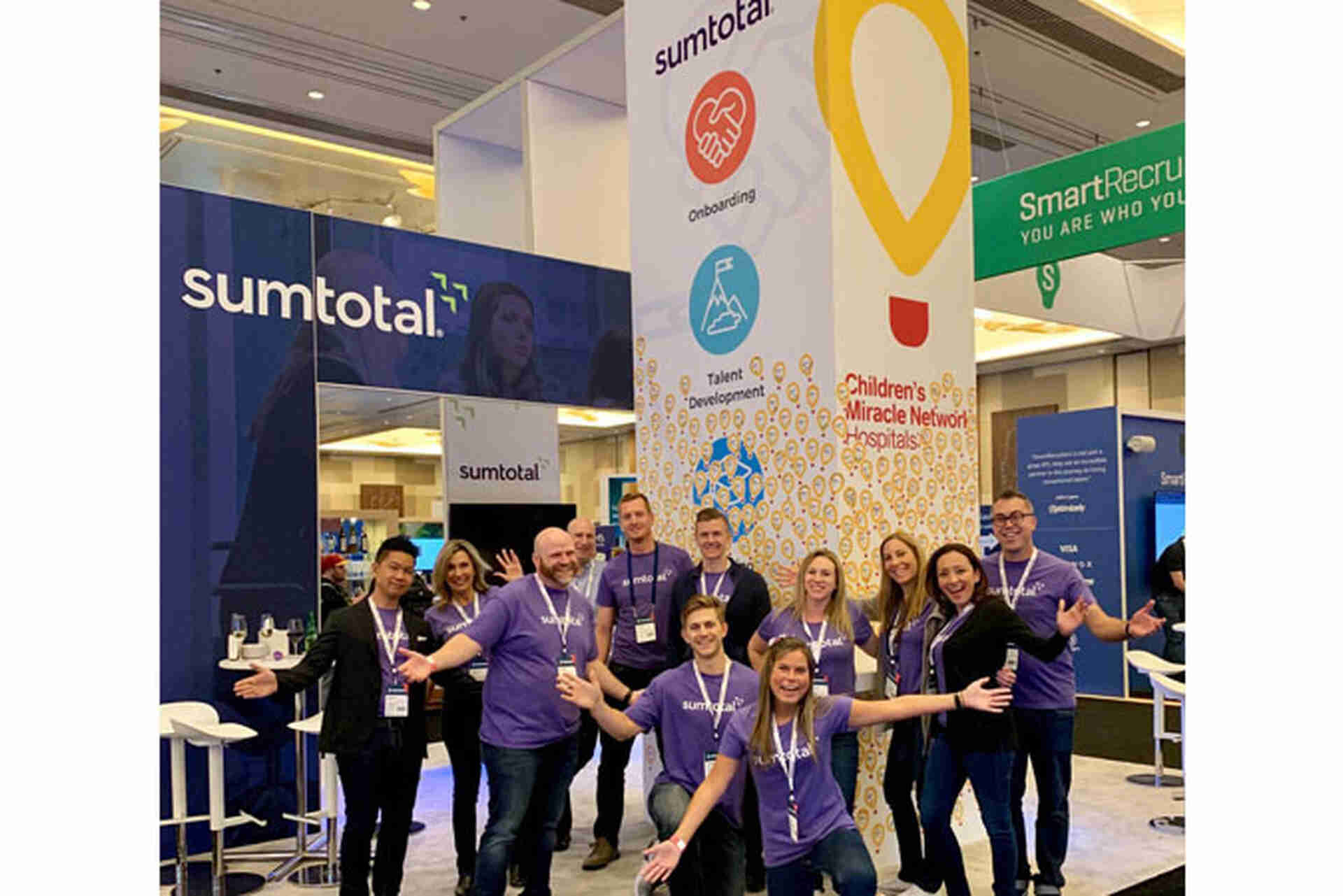 UNLEASH America brings together people, ideas, and insights around how we can work as a global community to improve the workplace. Over two days, attendees heard from sponsors, startups, industry thought leaders, and analysts as they all offer ways to address the key issues facing organizations today. The agenda was packed with over 120 speakers including Esther Perel, Peter Hinssen, Kathryn Minshew and Shakti Jauhar.
For the second year in succession, SumTotal had the pleasure of being a lead sponsor. As a result, 14 SumTotal customer sales managers, customer sales directors, solution architects, and members of product management all gathered together in Vegas to meet and greet attendees and demonstrate SumTotal's innovative technology. The theme of our booth this year was "Develop Your Talent," and we gave those who stopped by a demo of how SumTotal delivers learning-centric talent development through onboarding, learning and development, career planning, and so much more.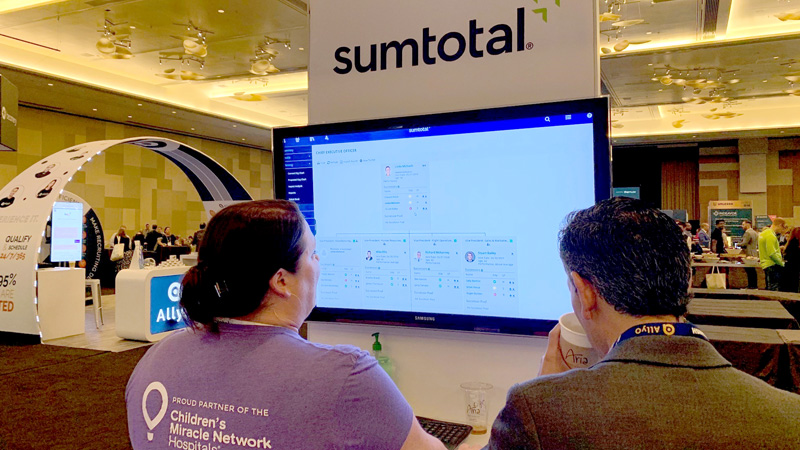 Last year, SumTotal worked with the Make a Wish Foundation and donated $3,000 to the local Vegas chapter thanks to the generosity of conference attendees, speakers, and sponsors. This year, SumTotal wanted to replicate its efforts to make a difference in the local community. We selected the Children's Miracle Network, a non-profit organization that raises funds for children's hospitals, medical research, and community awareness of children's health issues, as the designated charity and recipient of funds raised. Since 1983, the Children's Miracle Network Hospitals has worked tirelessly to help fill funding gaps by raising more than $5 billion and have saved and improved the lives of the 10 million children that enter Children's hospitals each year. I'm delighted to say that this year we again raised over $3,000!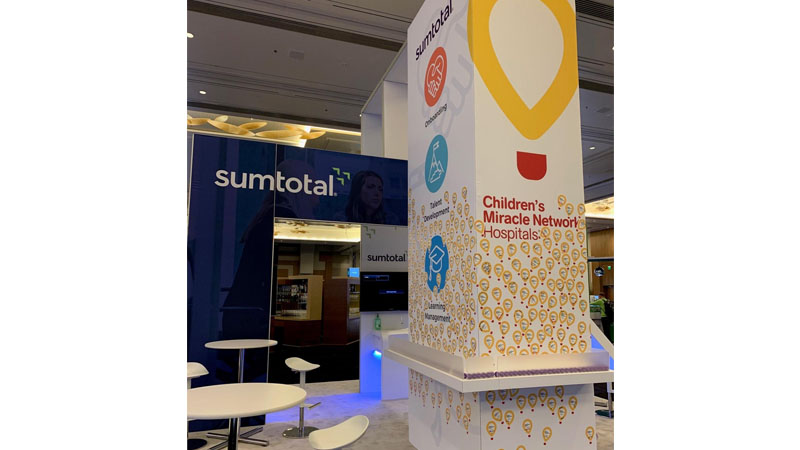 It was also great to see Cox Enterprises, a SumTotal customer and recent winner of a company Innovation Award, present "Next Gen Learning Experience @ Cox." Marienne Bernardes, Chair of the L&D Advisory Council, and Cliff Howe, Enterprise Applications Leader at Cox Enterprises, asked those present to consider reimagining how they think about learning and content consumption. They also shared how organizations can build the foundation, walk the journey, and set the benchmarks for a game-changing learning experience in even the most complex of environments.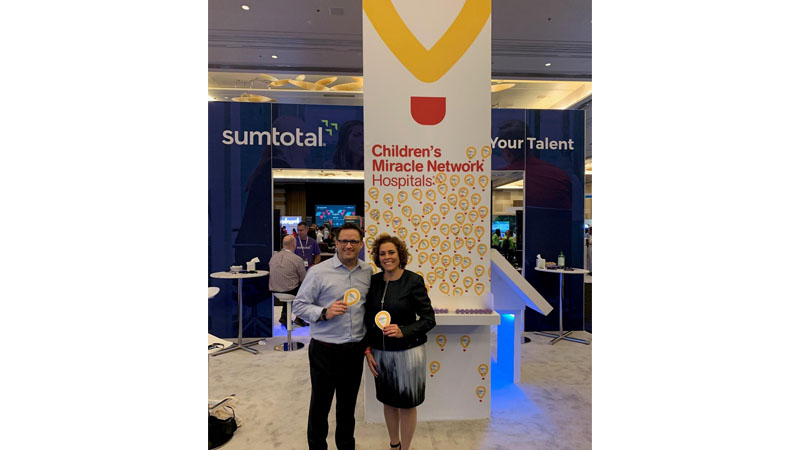 SumTotal's Director of Product Management, Rob Kime, also took to the stage to demonstrate how the SumTotal platform can help organizations perform at its peak, "Overview of the SumTotal Experience." Rob showed how fostering career development and continual learning is a growing business imperative as companies seek to carve out a competitive advantage amid tightening talent wars. Audience members learned how SumTotal empowers companies to hire, train, and continually develop employees across the entire employee lifecycle.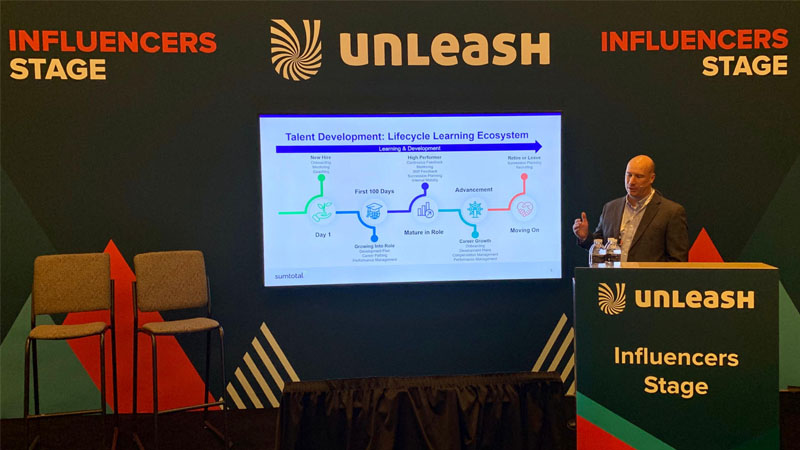 We would like to thank everyone who supported us and helped make this year another successful show!