Your Guide to HR Tech 2022
August 8, 2022 | by SumTotal Blog | 5 min read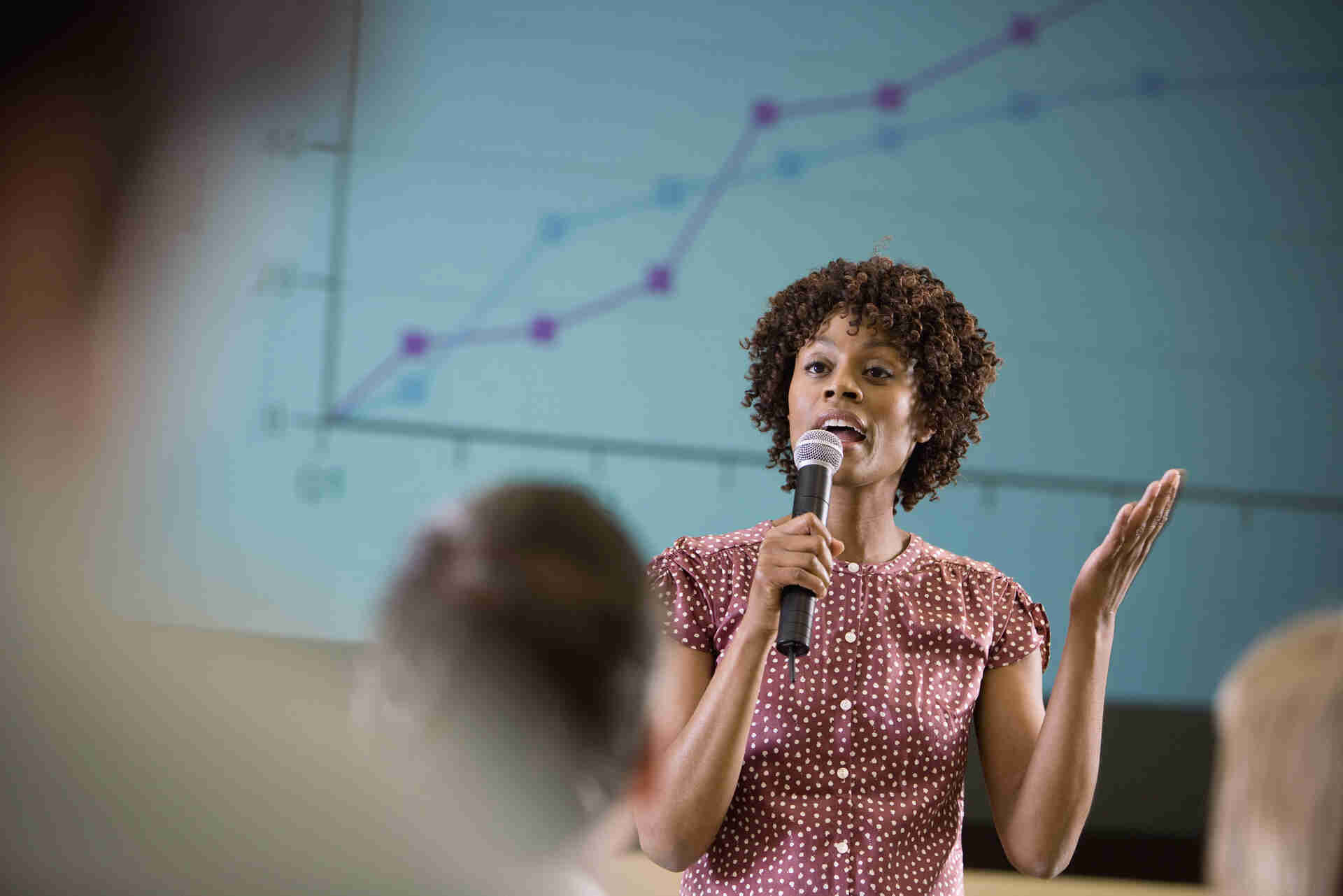 The HR Technology Conference & Exposition, the world's leading workplace learning event, is fast approaching! The SumTotal team is attending, and we hope to see you in Las Vegas from September 13–16.
If you thought the bright lights and razzle-dazzle of the Vegas strip were overwhelming, try searching for a new learning solution in a crowded expo hall. To help you navigate the conference, we've created a guide that covers key speaker sessions, the vendor evaluation process, and some fun activities in Vegas.
Read on to get a head start on your planning!
Speaker Sessions
For this overview, we picked a selection of topics that speak to industry trends — but with all kinds of HR leaders presenting, you're sure to find a session that addresses your business needs. Keep in mind that some sessions have timing overlaps, so you may want to divide and conquer with a co-worker.
Creating Pathways to Return and Retain Women in the Workplace

Tuesday, September 13, 2022: 9:00 a.m.-9:50 a.m.

In this session, HR leaders will discuss how to design returnship pathways for women who left the workforce between 2020 and 2022.

Why It's Interesting:

According to the United States Department of Labor, employment declined by 15.7% in April 2020 among mothers with children under the age of 13, compared with 9.6% for fathers. As of May 2022, mothers' employment remains 2% below pre-pandemic job levels, while fathers' employment has fully recovered. In addition to being a vital part of the workforce, women compose a valuable talent pool — but HR tools often work against them by penalizing gaps in work history. Fine-tuning recruiting technology systems can help change that.
How Bank of America Leverages the Technology of Tomorrow to Develop the Talent of Today


Wednesday, September 14, 2022: 1:30 p.m.-2:30 p.m.

In this session, Bank of America's Mike Wynn will discuss how the company tapped into virtual reality (VR) programs and digital simulators to deliver active learning experiences.

Why It's Interesting:

While most think of the VR space as a new frontier for gaming and entertainment, it also has practical applications for training, including simulating risky situations without putting participants in danger. This unique and exciting medium is the perfect tool to fully engage employees.

Pair this session with Using Virtual Reality to Foster a Positive Workplace Culture (Wednesday, September 14, 2022: 3:30 p.m.-4:15 p.m.) to learn how immersive technology can improve employee engagement, elevate learning retention, and positively impact organizational culture.
People-Centered Benefits: How Tech Has Transformed the Benefits Experience

Wednesday, September 14, 2022: 3:30 p.m.-4:15 p.m.

In this session, Unum leaders will discuss new employee expectations around benefits and explore how companies can create competitive offerings.

Why It's Interesting:

This session might as well be titled "The Death of the Workplace Ping-Pong Table." After the pandemic laid bare many societal gaps related to child care, elder care, and self-care, we're curious to see how benefits teams are adapting — and how technology can help.
Case Study | Improving Employee Experience With Inclusion Analytics

Thursday, September 15, 2022: 2:15 p.m.-2:45 p.m.

Presented with examples from Panasonic and Protective Life, this session will lay a foundation for improving the inclusion experience by identifying opportunities to measure and analyze valuable signals and data.

Why It's Interesting:

There's a reason the "I" in DEI stands for inclusion — just because there's a diverse group of people working together, that doesn't mean everyone feels welcome. As companies pledge to diversify, having data surrounding inclusion will help them ensure they are addressing all aspects of DEI while also honing in on specific metrics.
Assessing A Learning System
Beyond presenting the new trends in learning and training, HR Tech provides a great opportunity to gather intel on potential new solutions for your company.
In our 6 Steps to Select Your Next LMS worksheet, we outline the milestones for this process:
1. Document Your Objectives and Assemble Your Stakeholders
2. Collect and Prioritize Your LMS Needs
3. Research LMS Providers (Long-List)
4. Detail Your LMS Requirements (RFP)
5. Evaluate LMS Providers (Shortlist)
6. Select Your LMS Provider
HR Tech is a good place to help with steps 3 to 5, especially in the following areas:

Business Needs
The throughline of your entire decision process will be your answer to one question: "Why are you looking for a new system?" In a practical sense, where are you willing to compromise, and what is an absolute must? Are there elements you can package up in your final learning solution?
Product Demos
As you see demos and use cases in action at HR Tech, be sure to keep the following in mind:
How many clicks does it take to achieve your goal?
Is the system intuitive?
Will your peers want to work in the system?
The Intangibles
In our worksheet, we recommend evaluating both the RFP responses and the "intangibles" — namely, factors like sales and support team interactions, response times, and customer feedback. Although everyone tries to put their best foot forward at a conference, you should still be able to get a sense of team knowledgeability and customer satisfaction.
Entertainment
While you're in town for the conference, take some time to enjoy a unique Vegas experience! Here are a few activities that coincide with the conference schedule:
Dolby Live at Park MGM, September 14
Don't Want to Miss A Thing during your trip? As part of Aerosmith's Las Vegas residency, the iconic band will play at the Dolby Live theater on the Wednesday evening of the conference, and their performance is sure to elicit Sweet Emotion.
The Bellagio, ongoing
If you didn't see a Cirque du Soleil show, did you even go to Vegas? Inspired by the concept of infinity and the elegance of water, "O" is a feast for the eyes that combines Cirque du Soleil's signature acrobatics with stunning imagery. Unwind after a day at the conference by watching the performers twist up like pretzels.
Advance tickets recommended
For something on the quirkier side, check out the Neon Museum. Walk through avenues of vintage signs in the main exhibition space — dubbed the "Neon Boneyard" — and you may even see your name in lights.
Want to explore HR Tech with the SumTotal team? Sign up today!