Better Talent Management Data Can Prepare Your Workforce for a Post-Pandemic World
July 7, 2022 | by SumTotal Blog | 4 min read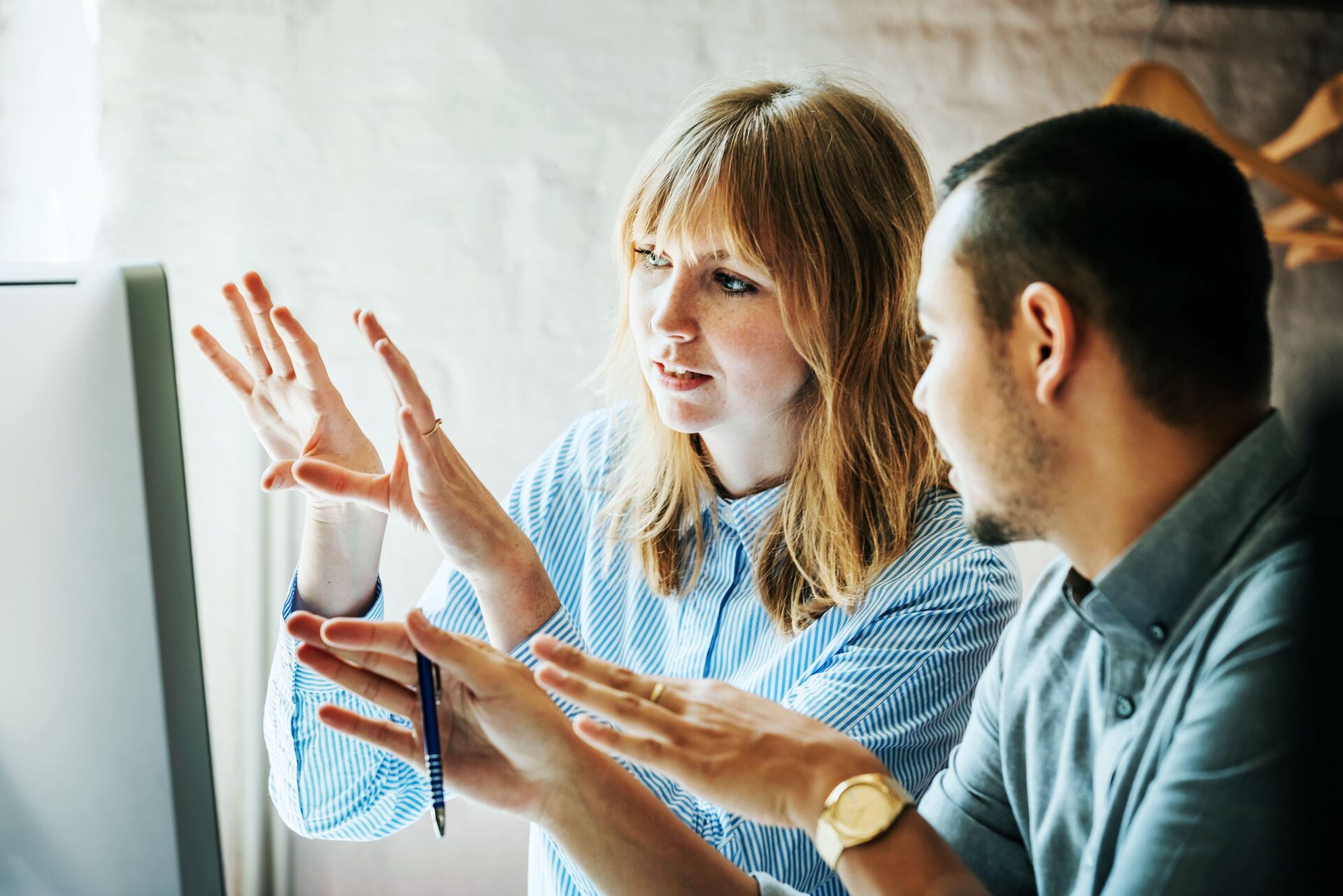 When SumTotal attended Learning Technologies 2022 — Europe's leading conference for organizational learning and technology — we found that many organizations have a renewed focus on talent management practices as we enter a post-pandemic world. More specifically:
63% of learning and development professionals in the U.K. said their organization puts more emphasis on planning and development than it did before the pandemic.
55% of U.K.-based L&D professionals said that the pandemic had a positive impact on talent management in the country.
To keep your talent management organization competitive, improve your data collection and utilization to drive better outcomes.
What Is Talent Management and How Does It Benefit You?
Talent management connects learning and development with career paths and goals. Simply put, it aligns your business needs with your employees' desires to grow and improve their own careers.
Before we talk about how you can use data to improve your talent management practices, it's important to answer this question: "Why is improving talent management important?"
Here are a few of the key benefits associated with improved talent management:
Increased adaptiveness. Improved talent management helps you give your employees the skills they need to make your business responsive to ever-changing business environments.
Improved retention. Talented employees have lots of options for their careers — but improved talent management helps ensure their goals are aligned with your business, which can be a compelling reason for them to stay. Show them potential careers paths and give them clear metrics and goals so they can grow.
Boosted productivity. Robust talent management processes make it easy to quickly onboard employees, allowing them to start progressing toward career goals and making an impact in your organization sooner rather than later.
Enhanced engagement. Employees who are consistently put in positions to learn and apply new skills will be more engaged than those who feel stagnant in their roles.
Unlocking the Value of Talent Management Data
Of course, the benefits of improved talent management can only be attained if you're able to harness and act on data insights.
This starts by understanding the difference between good and bad talent management data.
Good data is current, accurate, and relevant for specific business purposes. If you're tracking specific talent data "just because," letting it become outdated, or failing to collect data that helps you make key decisions, you'll be awash with useless information.
So, how can you separate good data from bad data? Start by determining specific business goals and key performance indicators (KPIs) — once you understand what outcomes you want to drive, you can work backward to figure out what data you need to collect in order to measure those outcomes.
For example, if you want to use talent management data to improve your hiring, start by building ideal candidate profiles based on your organization's talent needs. Collect data from existing employees to identify what skills and traits are a good fit, then use this information during the hiring process. Post-hire, track new employees' progress to see if the candidate profiles you compiled were effective in improving outcomes (e.g., by yielding faster onboarding or improved performance).
No matter your talent management system, it's crucial to keep your data clean by removing former employees from the system and ensuring current employees' information is up to date.
Next, let's look at some of the ways improved talent management data can benefit your organization.
Improve Hiring Processes
Talent management data can show where your workforce is strong and where it's lacking from a skills perspective.
Making talent data easy for recruiters to access can help pinpoint candidates with the potential to fill skills gaps in your organization. During the interview process, recruiters will know what to ask to ensure each candidate can meet your business' needs.
Create Transparent and Simple Compensation Plans
Improved talent management data makes compensation planning easier and allows you to create a pay-for-performance culture. By using data to track everyone's progress, you can ensure employees get the compensation they deserve.
This will keep your best employees engaged and happy, while providing incentives to meet business goals.
Bolster Organizational Planning
By using talent management data to illuminate the makeup of your current workforce, you can identify what your business will need to achieve its growth goals and determine whether you have the in-house skills to do so.
Ultimately, creating a talent pipeline will make filling vacancies easier — particularly for key roles.
Measure the Impact of Talent Management
Because effective L&D and talent management require a substantial investment, it's important to have metrics in place that measure ROI.
By providing clear data on retention, progress through learning programs, skills attainment, and more, a talent management system can make it much easier to justify continued investment in your programs.
As we cross into the post-pandemic world, developing a strong talent management program will be critical to establishing and maintaining business success.
Want to learn more about the challenges that learning professionals are predicting in a post-pandemic world? Download our latest infographic packed with data from the Learning Technologies 2022 conference.