SumTotal's mySupport App Keeps Getting Better
September 6, 2019 | by SumTotal Blog | 2 min read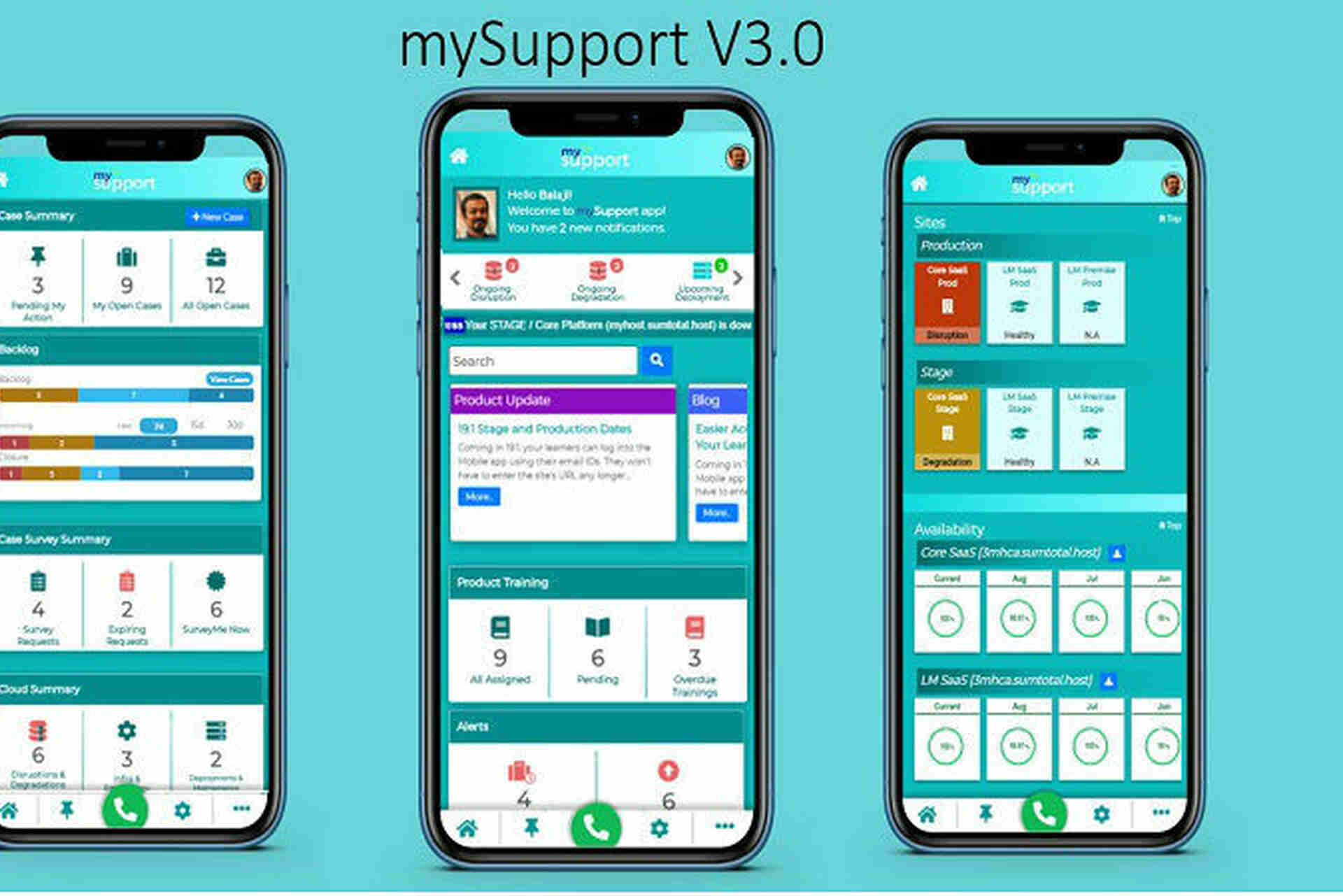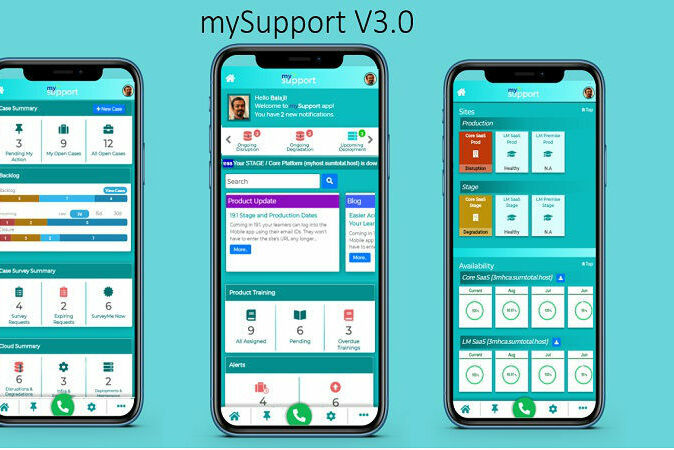 Described by The Craig Weiss Group as "by far the best mobile app for Support," SumTotal's mySupport mobile app now offers more capabilities and features than ever before. mySupport is the first customer support app developed for the corporate learning industry, and with these latest enhancements, we have made it even more unique. We have put vital service and support information at the user's fingertips, giving customers the ability to monitor and manage their activity anywhere, anytime. With metrics such as site status and availability, case activity and more, readily available, mySupport delivers a single, end-to-end destination for all support and service needs.
Here's what mySupport v3.0 offers SumTotal customers
Search function
Customers have a single place to search for targeted information based on actual products. From cases to knowledge articles, blogs to product documentation, users can search and filter to locate information quickly.
Widgets
Relevant information is now grouped into widgets, and key data markers are available at a glance.
Click and call
You can now call Support directly with a single click!
Notifications
App push notifications are now available. Users can enable or disable notification alerts in-app.
Case surveys and responses
Pending case surveys are now available in-app. Links allow users to complete surveys right from their phone or tablet.
Site availability report
View or email site availability reports right from the app.
SumTotal mySupport v3.0 also builds on some of the app's existing features. Highlights include:
Aggregated key support metrics, such as resolution time, backlog and age
Escalation and prioritization status and progress
Case activity – create a case, add case comments, prioritize your cases
mySupport v3.0 is optimized for phone and tablet use, particularly the large-format versions of Android and Apple.
Future plans
Providing premium customer support service is not a task that stops. We are always looking to the future, to the next set of enhancements and increased functionality. Currently, we are working on a way for customers to use the app as a next-gen support tool channel. We believe that in time, this app will be the primary/sole conduit for communication between SumTotal support and services and our customers.
If you use the SumTotal mySupport app, please let us know what you think of it in the comments section. If not, get started by downloading the app today.
Designated support contacts (DSCs) and approved contacts can download the app from the App Store or on Google Play.