SumTotal Marketplace and The Employee Experience
November 17, 2021 | by SumTotal Blog | 3 min read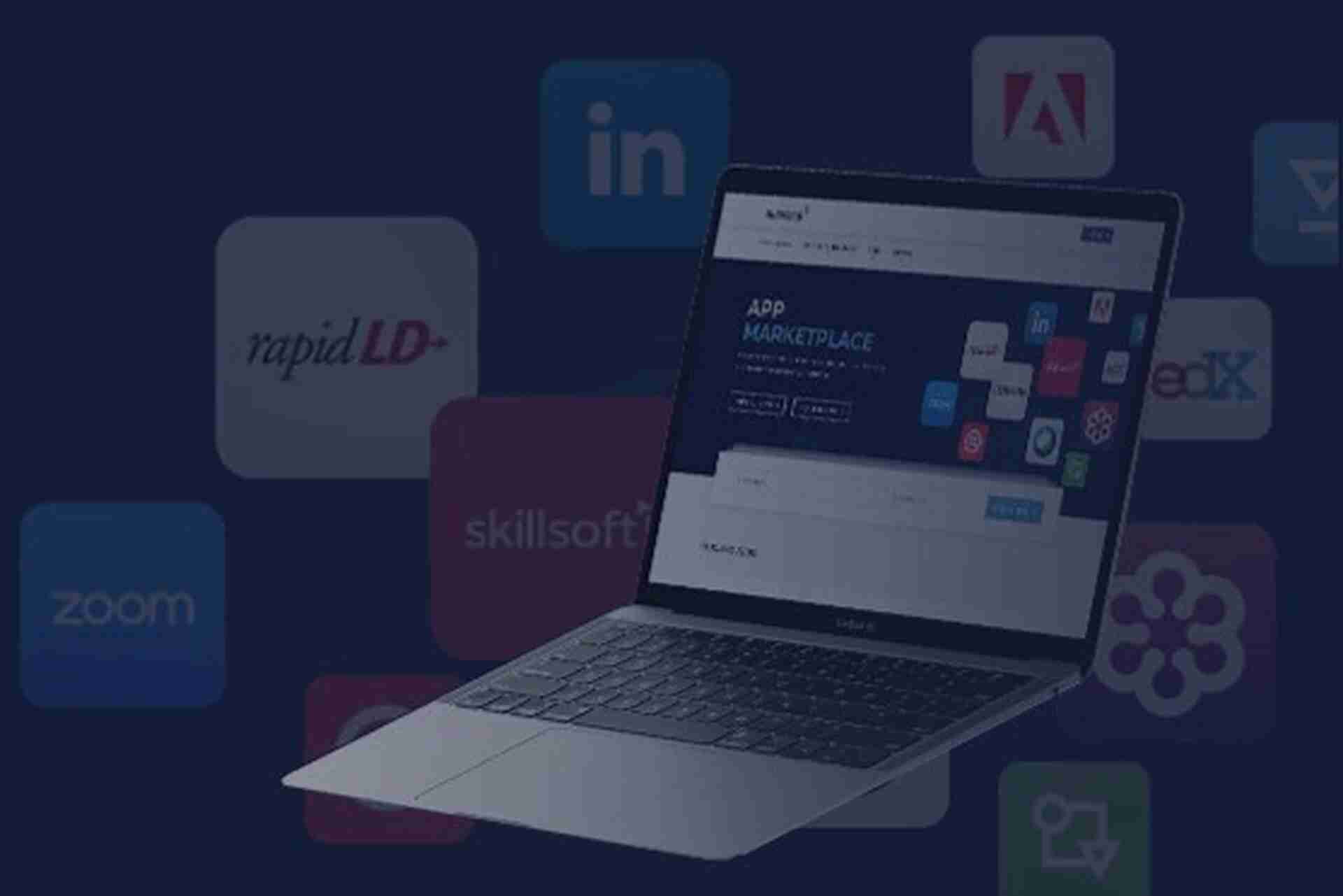 With SumTotal, organizations don't need to compromise or pursue costly or complex workarounds to reap the benefits of both LMS and LXP platforms. Combining its industry-leading LMS with its own LXP, SumTotal provides a unified and cohesive user experience. At the intersection of connecting culture and purpose to knowledge, SumTotal provides essential tools that are compliance-driven, learner-driven, and future-driven to help organizations thrive in an ever-changing world.
SumTotal's Marketplace supports that mission by delivering a robust library of apps and integrations that offer the right-fit solution right within your existing ecosystems removing the complexity and saving you time and money.
How SumTotal Marketplace Works for You
Designed to be a customer-driven, one-stop shop, SumTotal Marketplace provides the ability to personalize your SumTotal solution to meet your organization's needs. It's one platform, your way!
The SumTotal Marketplace was developed with these core principles in mind:
Be customer-centric: Above all else, our customers – YOU – are at the heart of every decision we make. The Marketplace provides tools to help you deliver your talent strategies and address the demand for personalized solutions that meet your complex learning and talent development needs.
Create efficiency: The SumTotal Marketplace aims to reduce the complexity, time, and resources you spend on maintaining and integrating enterprise-class solutions without sacrificing the ease of use and customization you have grown to expect from us.
Stay solution-agnostic: We continue to expand our partner ecosystem to help solve critical pain points by offering access to best-of-breed solutions that are SumTotal-native, partner-built, or customer-built.
Address the drive for agility: We know your world changes at a rapid pace, and being agile is imperative to your success. That's why we strive to create a holistic experience within the Marketplace that allows seamless IT integrations with ready-to-use, crowd-sourced applications best suited to meet your ever-evolving needs.
Explore the Possibilities for Your Talent Development
Delivering on your talent strategies is foundational to your organization's success. Let SumTotal Marketplace be your trusted resource for exploring and purchasing the applications and tools that not only extend the functionality of your SumTotal solution but also help you meet your talent development objectives.
Access the Marketplace and discover new Marketplace partners such as ServiceNow, Vado and Udemy Business. Quickly browse through various applications and integrations provided by SumTotal, third-party applications vendors, or our customers and their peers as client-based tools. There is no commitment to look at what is available. Get answers to any questions you may have about applications, pricing, frequently asked questions, and all integration requirements directly within the Marketplace.
If you have additional questions or want to talk with an expert to gain a deeper understanding of how each application can benefit your organization, reach out to us – your SumTotal Marketplace team. We are always ready and willing to help you research and source the right solutions that best support your organization's needs and talent ecosystem.
Once you are ready to get started with an application, simply create an account or sign in. Select "More Info" to review the app's details, including installation procedures, pricing, and contact information. Quickly deploy the latest dashboards, reports, tools, content, and integrations with just a few clicks. You will have access to tools that help solve your workforce needs, address your organization's unique requirements, and stay on top of a rapidly changing industry.
Visit the SumTotal Marketplace today and tap into the solutions available to help make your talent development ecosystem as rich as possible.