Life After COVID: Overseeing a Remote Workforce
July 15, 2021 | by SumTotal Blog | 6 min read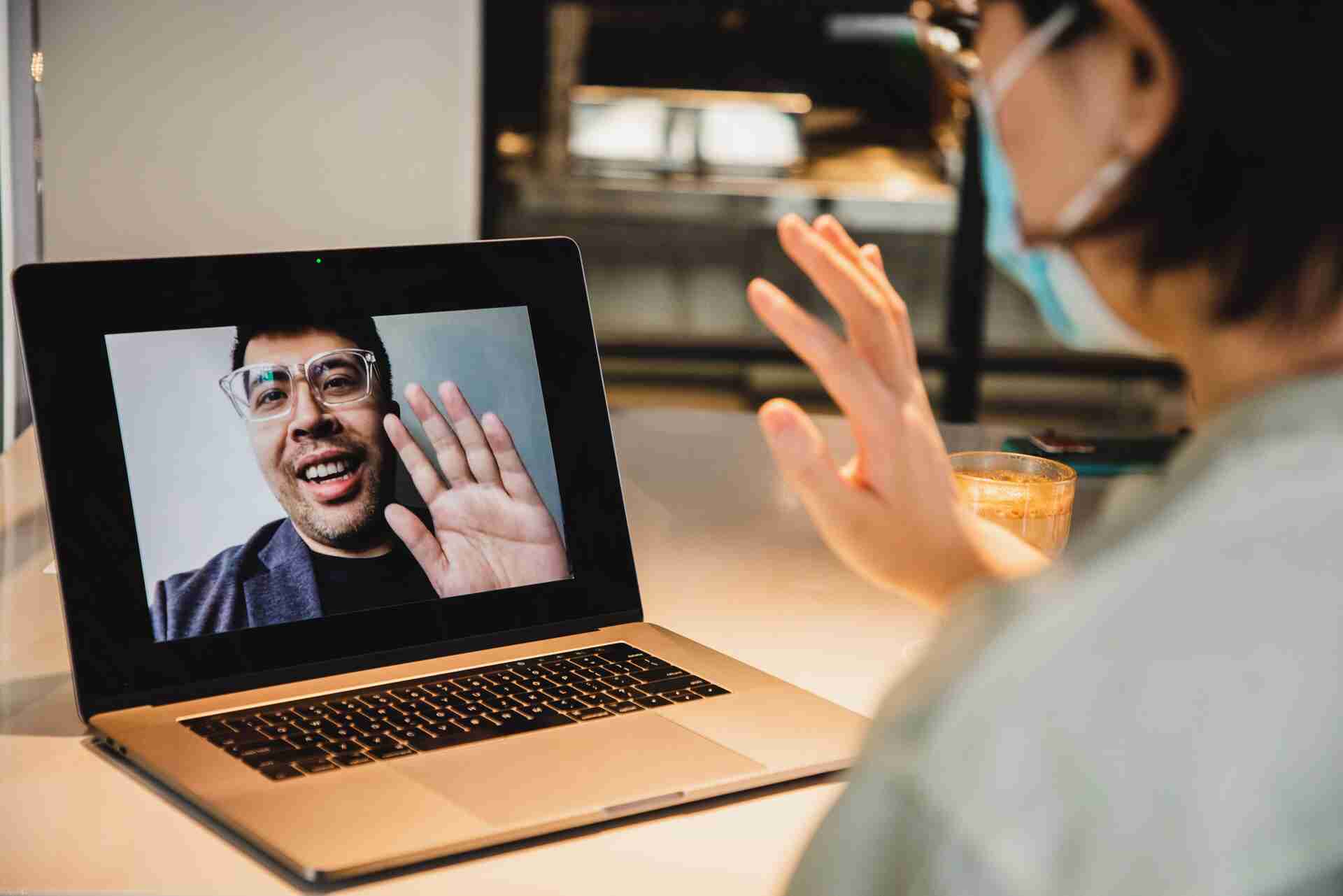 As businesses and communities reopen in the wake of the pandemic, many workers are heading back to the office. And many are not.
Let's be honest: in life after COVID, working-from-home is quickly becoming known simply as "working."
In fact, while many employees return to their commutes as full-time or hybrid office workers, most companies will still have significant portions of their workforce remaining completely remote.
Before the pandemic, nearly a quarter of all workers were already doing their jobs outside of the office, at least on some days. A recent study done by Upwork suggests that 22% of the American workforce will be fully remote by 2025. This is an 87% percent increase from pre-pandemic levels.
We often assume tech companies offer their employees a work from home (or work from anywhere) option. But a recent survey by LinkedIn shows that a large segment of other industries, such as finance (40%), manufacturing (33%), and healthcare (36%), are embracing the full-time remote work model, too.
Some pressing questions on the mind of many of those in human resources include:
How does this shift to a remote workforce impact our ability to develop people effectively?
How do we best provide remote workers with training and feedback?
How do we carry out succession plans?
Organizations are no longer merely trying to weather the storm until things get back to normal, but adapt to a permanent new approach to managing their remote workforce.
The Challenges of Developing Remote Employees
When companies were asked, "Has remote work as a result of the COVID-19 pandemic had an impact on how your organization manages teams?"
78% said, "Yes, we had to implement new technology to keep teams connected," according to Brandon Hall's report Training: The Front Line in the New Normal (2021).
In fact, more than 50% of organizations say they have increased their use of social/collaboration tools for learning since the start of the pandemic. Also, more than 75% have had to implement new technologies to help their teams stay connected.
Organizations will need to lean on technologies that enhance employee engagement in the growing remote workspace, like software that will support communications, collaboration, and training. Organizations will also need to invest in technology that facilitates employees' feedback about performance.
Even before the pandemic, not many employers were providing quality training for their employees. Deloitte's annual Global Human Capital Trends study found that, in 2018, about 47% of companies failed to provide quality training for their employees. That study was done two years before the pandemic created the current huge remote workforce.
Providing Assessment and Feedback for Remote Teams
Many organizations offer inconsistent feedback and check-ins to their employees on an ad hoc basis, in addition to a once or twice-annual formal performance review. While typical in a traditional in-person work environment, this approach doesn't work well for remote teams. It gives a cloudy view of each employee's progress and performance, and leaves workers in the dark about what they're doing well and what they need to improve on. This creates the need to implement regular, ongoing assessments and feedback for your remote teams.
Keeping track of what employees are doing from week to week can be part of the feedback process for your remote workforce. This includes talking with them about how they are handling their assignments regularly and offering suggestions and coaching. For instance, if they are contracting with suppliers in another country, ask them how the relationship has been growing and how they have set up their working arrangements. This allows the opportunity to provide feedback if needed.
Learning and development (L&D) teams should focus on providing coaching, personal support, and guidance for new hires, in particular, and especially in the absence of regular face-to-face, in-person interactions. Even if your company has a robust online learning environment and training program, don't neglect human engagement.
With the adjustment to remote working, you'll need to measure project goals, outcomes, or results. Just as with all communication, remote team members must understand what you're using to measure their success, and then monitor their progress. It's important to give regular 1:1 feedback to your employees and invite them to ask questions and provide feedback of their own on each project.
Preparing for the Future with Remote Succession Planning
No matter what industry you're in, you need to have a plan in place to fill critical roles. No organization will have its leaders and top-performing employees forever. In truth, the goals of succession planning with a remote workforce is similar to traditional succession planning. You need to ensure you take these four steps:
Identify your organization's key roles.
Define the skills needed for these roles.
Match your employees with appropriate roles.
Set these employees on tailored development tracks.
In a typical succession plan, employees are identified as ideal candidates to fill specific roles. But they require appropriate training to be ready when it's time for them to step into the new position.
If, for instance, you oversee a manufacturing team, you know how often skills evolve. Finding those with the essential and often very specialized skills can be a significant challenge - and nerve-wracking. If you don't have someone in the wings ready to take over a particular position, it puts your organization at risk.
Many manufacturing companies, however, fail at succession planning. One of the greatest mistakes they make is not training their managers to be effective leaders. You must equip remote workers with proper learning to develop the specific skills they may need.
Succession planning technology can help you get a clearer picture of your talent pipeline, build bench strength, improve talent identification of at-risk positions, and improve your ability to hire internally. The technology can also help you manage business risk, ensuring leadership and critical-role continuity across all levels of an organization.
By using this type of technology you'll be able to facilitate your remote succession planning with smart searches, assessments, surveys, and targeted training and development to be certain your remote workforce has all the talent it needs to make your organization successful.
As employee learning needs change, more processes go digital, and talent gaps widen, you need a multi-pronged approach to developing your workforce. But where do you start?

Clear through the clutter by following these three clear steps to properly upskilling and reskilling your employees.