One Ring to Rule Them All? The HR, Talent and Learning Ecosystem Debate
January 31, 2020 | by SumTotal Blog | 7 min read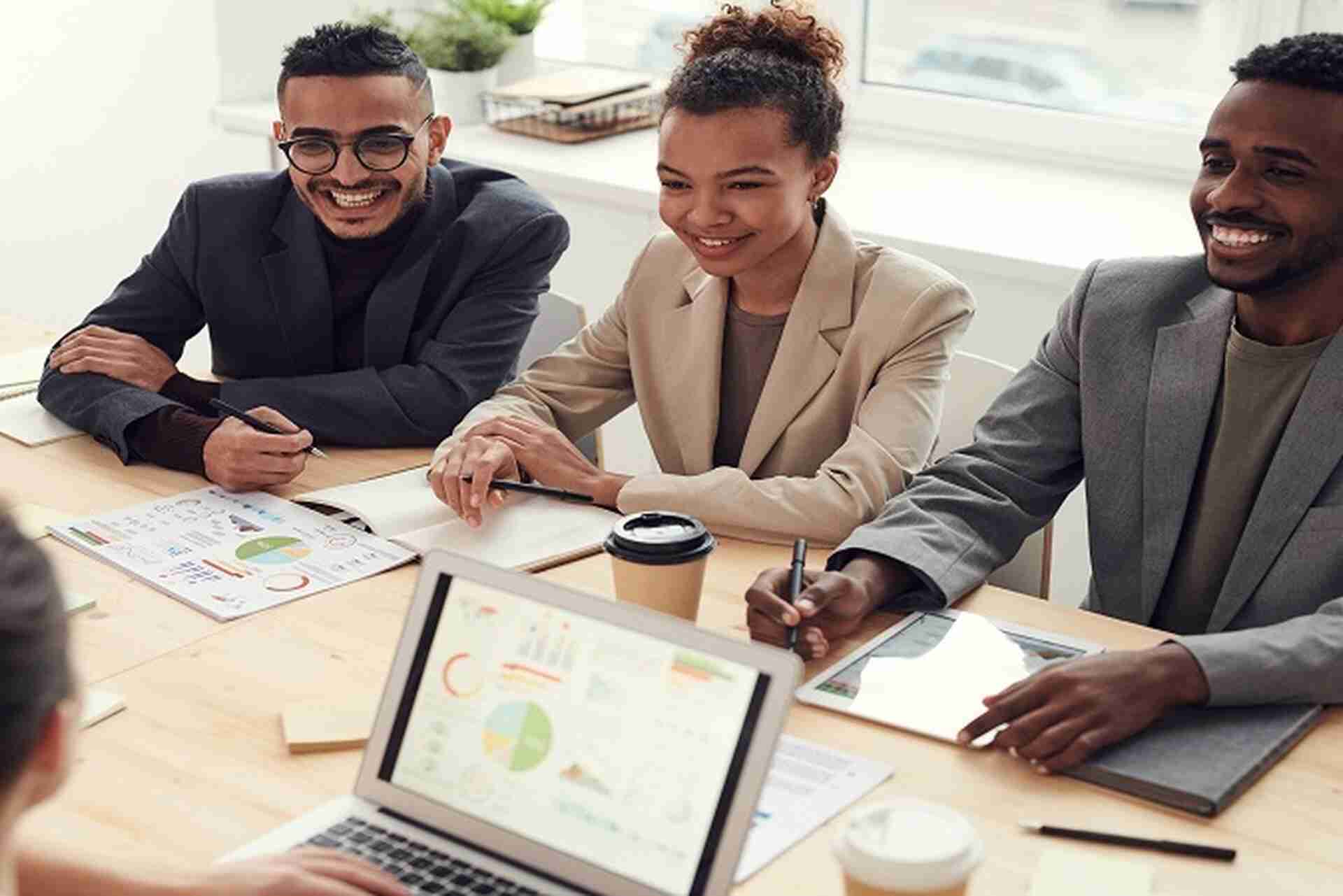 As the range and diversity of HR, talent and learning solutions continues to grow, creating the right digital ecosystem is becoming increasingly mission critical to organisations today. Full suites that offer modules for each different discipline of learning, performance, talent management, workforce management, retain their appeal, but specialist solutions with deep expertise in particular areas continue to rise in popularity. This expanding range of options makes system choices more complex and riskier, but more exciting than ever before. David Wilson, CEO of Fosway Group, Europe's number one HR industry analyst, joins us to explore the pros and cons of these different approaches and helps us understand just what kind of impact your HR technology choices need to make in order to transform your people and your organization's performance.
Understanding your people priorities
Ask almost any CEO what their most critical people related challenges are and you will get a few standard responses – increasing performance, recruiting enough good people with the right skills, being more agile as a business, increasing the productivity of their staff, and so on. CEOs are focused on outcomes and therefore acutely aware of how their employees impact those outcomes at a macro level.
HR leaders get this too. In Fosway's HR Realities research, the top three business challenges identified by HR leaders as major challenges are: increasing organisation performance and profitability (58%), increasing business agility (50%) and increasing customer satisfaction and service quality (47%). All of which is reassuring but is frequently not reflected in the priorities of the HR function as a whole – especially when it comes to systems and technology buying decisions.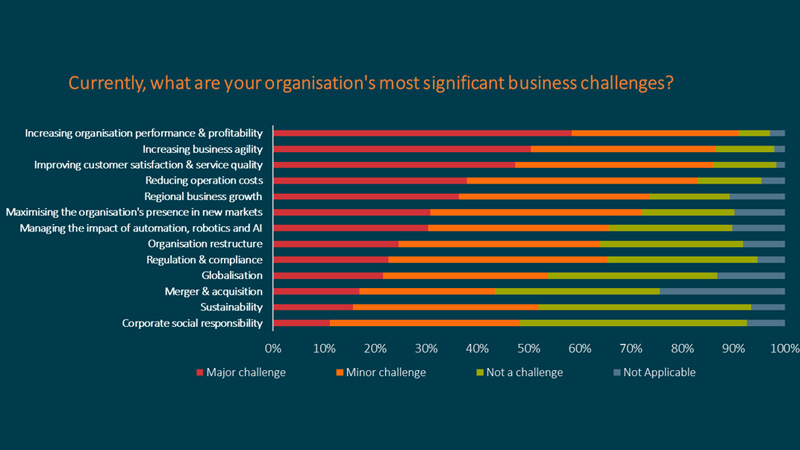 The lure of HR suites vs the impact of specialists
The world of HR systems has changed a lot within the last five years. Often locked into legacy enterprise HR systems with glacially slow innovation, companies realised that they needed to transform their systems as well as their people. They also realised that putting those systems into the Cloud accelerated their improvement as well as reduced the overheads (IT and HR) of managing those solutions. This change was actually driven by the sub-functions rather than core HR; learning and development, performance, recruiting all moved to new Cloud solutions five to ten years ago. Then core HR followed, with many companies now moving or intending to move to new Cloud HR solutions.
Going back to our CEO priorities, one thing you can guarantee you won't get as a priority from them is "having one system of record for HR" or even "moving HR to the Cloud". These are enablers not outcomes. If the biggest CEO challenges are about recruiting staff, reskilling the organisation, increasing performance, or improving staff productivity, then, in theory, the highest priorities for HR systems investment should reflect this. And our research shows these priorities are focused on key HR specialisms in the chart below, including analytics (60%), learning and development (59%), recruiting / talent acquisition (56%) and onboarding (52%).
So why have HR leaders become so fixated on full suites of HR processes and solutions rather than 'best of breed' or specialist systems that are dedicated to these individual areas? Is it the influence of the CIO / IT function driving a preference for HR suites? In reality, both have become very oriented towards a single suite solution at the expense of their more specific people challenges. But why?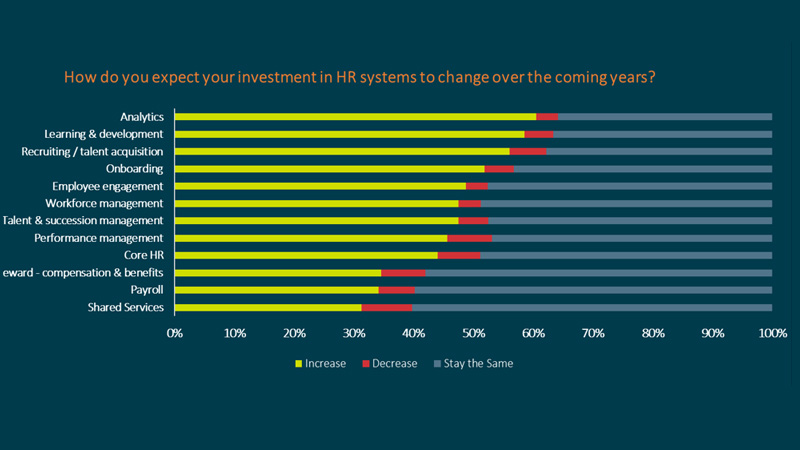 Are we learning from history, or repeating it?
I hate to say it, but this has happened before. Twenty years ago, when the original HR and ERP (Enterprise Resource Planning) suites appeared, companies soon realised that far from helping them to fix specific talent and learning priorities, the suites were actually preventing their progress! Hence the origins of the specialist best of breed solutions for learning and development, performance and recruiting etc in the first place. They sprung up to address the challenges that the suites couldn't fix.
Today, just because HR suites are now in the Cloud, doesn't mean this dynamic has changed. Given historic experience, it should be up to the suite vendors to prove they can do a better job of, for example, supporting learning and development, than a specialist vendor. But unfortunately, the bigger clout of HR buyers (and IT) means that history is repeating itself. It seems in the current market that it is instead up to the specialist talent and learning vendors to prove they can do a better job, otherwise, their best of breed systems will get replaced by HR suites too.
Is proving their worth a difficult job? Not necessarily, but it does require specialist vendors to up their game. By focusing on a particular HR specialism such as recruitment, for example, they will naturally have deeper domain knowledge and experience. They also have a much more targeted focus for their R&D efforts. Functional innovation is nearly always driven by specialist companies, as the R&D investment of suite players has to be more distributed across their broader product portfolio.
As well as faster innovation, specialist solutions can also be more targeted in their deployment and configuration, designed to address specific nuances and needs which broader suite vendors struggle to understand or be nimble enough to solve. Time to impact is a critical factor here. If fixing recruitment or business agility and reskilling is the priority, how can it be acceptable to wait two-three years to fix them in order to deploy a new core HR system first? If that's happening in your organisation, why and how are you justifying it?


What is Fosway's View?
Our analysts see this story play out again and again. Companies say one thing and do another. They say their people priorities are specific, but then take decisions to implement generic suite solutions that actually make it harder to impact those priorities and delay the time to impact. By all means, change your enabling systems too, but surely not at the cost of impacting business-critical problems as soon as you can!
In reality, all HR, talent and learning technology is ultimately about an ecosystem of solutions not a single platform. That is true for HR as a whole, as well as being true within individual functions, such as learning or recruiting. Companies need to be more discerning about their ecosystem, as well as being more demanding of the solutions they deploy – especially for business-critical issues. This means understanding their critical people challenges and prioritising them properly. As an HR, talent or learning leader, go back to those business-critical priorities and make sure your HR technology strategy is actually helping to solve them as a priority.
If that's what we say to customers, what's Fosway's message to vendors? This is simple – prove you do a better job! To the specialist vendors, we say prove you can deliver more value faster, and do that repeatedly. To the HR suites, we say the same. A business case purely calibrated on reducing multiple solutions to a single solution or a single system of record is fool's gold. Real value and impact come from fixing critical people priorities, not from ignoring them.
To further explore this area, we are launching a joint research project in partnership with SumTotal next month and would value your input. Stay tuned for more details.


About Fosway
Fosway Group is Europe's #1 HR Industry Analyst focused on Next Gen HR, Talent and Learning. Founded in 1996, we are known for our unique European research, our independence and our integrity. And just like the Roman road we draw our name from, you'll find that we're unusually direct. We don't have a vested interest in your supplier or consulting choices. So, whether you're looking for independent research, specific advice or a critical friend to cut through the market hype, we can tell you what you need to know to succeed.
Talk to us today on +44 (0) 207 917 1870 or via info@fosway.com, or visit us at www.fosway.com