How GCC Members Can Equip Their Digital Workforce with Adaptable Skills
March 4, 2021 | by Jon Drakes | 5 min read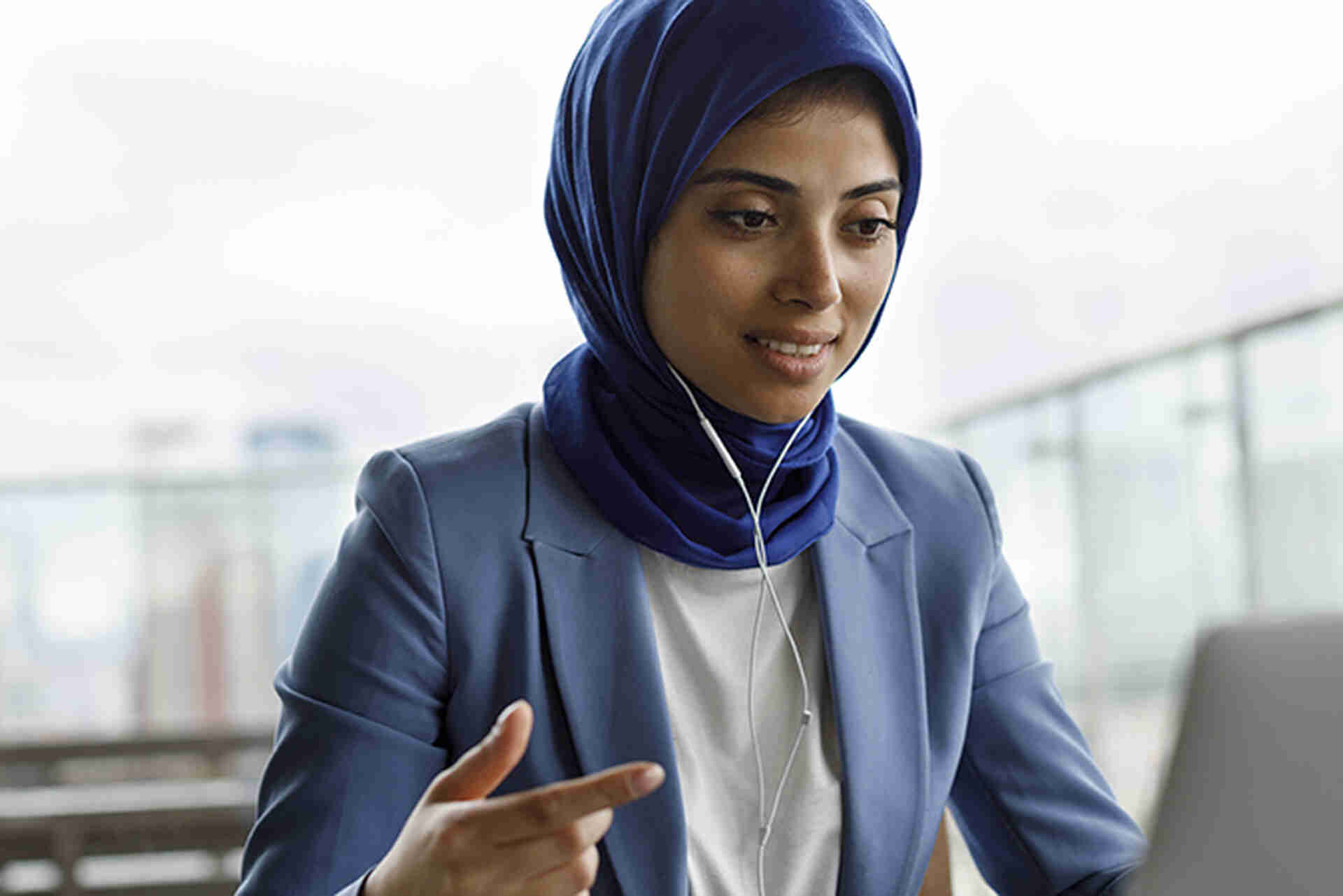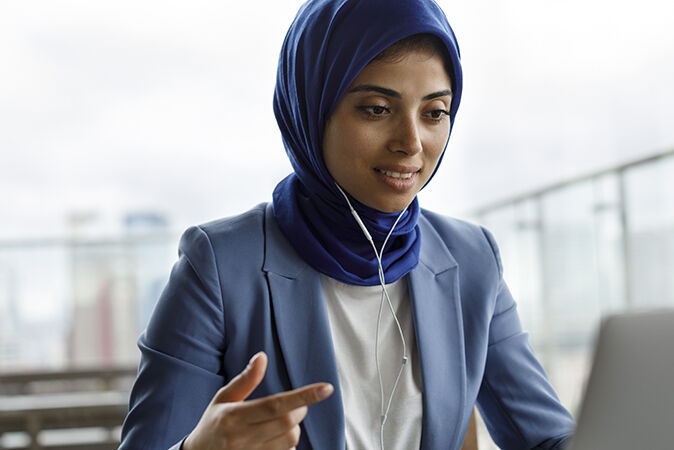 As Gulf Cooperation Council (GCC) members prioritize digital transformation, government ministries, state-owned enterprises, and private companies are responding. By putting in place the elements required to be agile and continually transform, they pave the way for future success. Examples include the Kingdom of Saudi Arabia's Vision 2030, UAE's Vision 2021, and Qatar's National Vision 2030.
One strategic imperative to ensure successful digital transformation is upskilling and ongoing talent development. But consulting firms including PwC and Deloitte warn that GCC members are in danger of falling behind in this regard.
According to PwC, "Digital professionals in the GCC lag behind their global peers when it comes to the advanced technical skills necessary for the digital age" and "GCC countries lack enough initiatives to improve the skills of their employees." As a result, PwC points out that nationals hold only 13% of all digital jobs in Qatar and 5% of those in the UAE.
Deloitte concurs, noting the need for organizations to "promote digital literacy through tailored training and develop incentive mechanisms to attract digital talent." It underscores that "too often, governments neglect to offer bespoke training to employees who have transitioned to new roles and are left without the required capabilities to manage the new position properly."
Deloitte highlights e-learning initiatives across the GCC, including Dooroob, an education and professional training platform sponsored by the Saudi Ministry of Labor and Social Development. But PwC encourages GCC governments to develop "a comprehensive plan that focuses on boosting digital professionals' skills and developing a workforce of continuous learners." This requires "creating an environment of continuous learning encompassing the acquisition, updating, and innovative application of digital skills."
Fortunately, GCC governments and members can leverage existing, proven approaches and technologies to address continuous learning, employee development, and the extended enterprise for their external stakeholders.
Drive Continuous Learning
Employees can more easily succeed in new roles with an onboarding plan that helps them define goals, acclimate to a new role, and ensure they're performing their best. With the right Learning and Talent Development platform, such as SumTotal's, organizations can call upon skill inventories and competency libraries to develop career paths for current and emerging roles.
Based on skills and competency requirements, a personalized learning path can be developed to ensure readiness. The platform can then make intelligent recommendations encouraging employees to learn new skills relevant to digital transformation. Organizations can deliver training in the moment of need. Employees simply highlight text on a web page to pinpoint relevant training content in the SumTotal Learning and Talent Development platform. They can immediately access the content via a browser plug-in or move seamlessly into the platform for a deeper dive.
This makes onboarding a continuous part of each employee's journey.
The platform can also automatically assign and deliver relevant lessons and content to ensure employees are compliant with new regulations associated with new technologies and approaches. Organizations can curate their development content and make it available in the platform, or take advantage of pre-configured integrations with libraries of skill-building content from Skillsoft, Harvard Business Publishing, edX, Udemy, and LinkedIn Learning, to name a few.
In this way, organizations ensure their workforce has the skills for potential new job roles.
Improve Employee Development
Modern Learning and Talent Development platforms like SumTotal's help keep employees engaged by providing access to new career opportunities within the organization via Career Pathing.
It starts with a skills inventory that shows each person's current skills and helps identify gaps, paving the way to upskill employees with relevant knowledge. For example, the Career Path within the SumTotal platform shows an employee's readiness to move into another position. This is determined based on a configurable set of criteria, including how others have assessed the employee against the competency model for that job.
By coupling this with detailed Individual Development Plans in the SumTotal platform, organizations can ensure employees attain relevant skills and qualifications. The Development Wizard suggests learning activities, goals, content, and other tools to help employees improve in those areas.
Enable the Extended Enterprise
Digital transformation pushes organizations' touchpoints out to suppliers, contractors, and customers using digital platforms. Unless they are set up for success, the non-employee constituents who make up this extended enterprise represent underdeveloped potential and possible risk to organizations. It is essential to train and educate these external stakeholders to ensure regulatory compliance where needed and to effectively and efficiently use the technology.
Organizations can deliver training and information to external audiences with the SumTotal platform. Training customers supports them with the knowledge they need while interacting with technology and products. Training suppliers and contractors can help them understand the organization's culture, expectations, and needs, allowing them to better support the organization. It also helps ensure they stay compliant with standards such as the Emirates Authority for Standardization and Metrology, for example.
One global automotive manufacturer uses the SumTotal platform to train its sales partners to understand how to sell new vehicles and train and certify its service partners' technicians.
Conclusion: Move Forward with a Flexible Learning and Talent Development Platform
To make the most of ambitious national transformation plans – such as Saudi Vision 2030 and Abu Dhabi Economic Vision 2030 – government ministries and other organizations need to prepare a skilled digital workforce. Educating and supporting the workforce increases GCC member agility and productivity while making them more resilient to disruptions.
By calling upon the SumTotal Learning and Talent Development platform, GCC public and private organizations can easily deliver continuous learning, improve employee development, and enable their extended enterprise. SumTotal addresses these requirements with a solution that can be deployed to suit the organization's needs: behind the firewall or in a preferred data center to maintain data sovereignty, or in regional or public SaaS cloud. No matter which deployment option, this is a key step in preparing a workforce for the future.
Reach out for more information or request a demo today.