Expert Insights for Navigating the New Normal
December 7, 2020 | by SumTotal Blog | 5 min read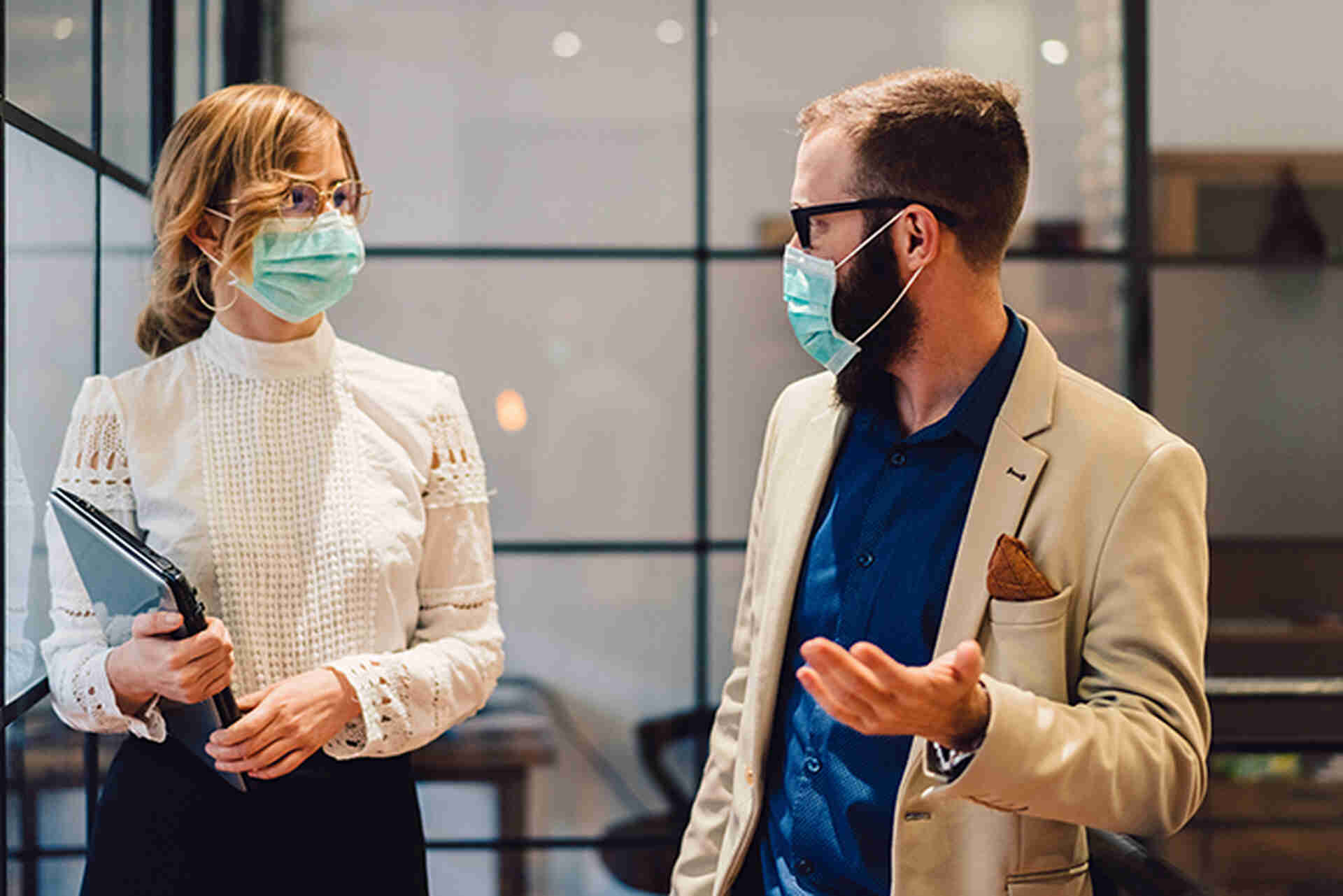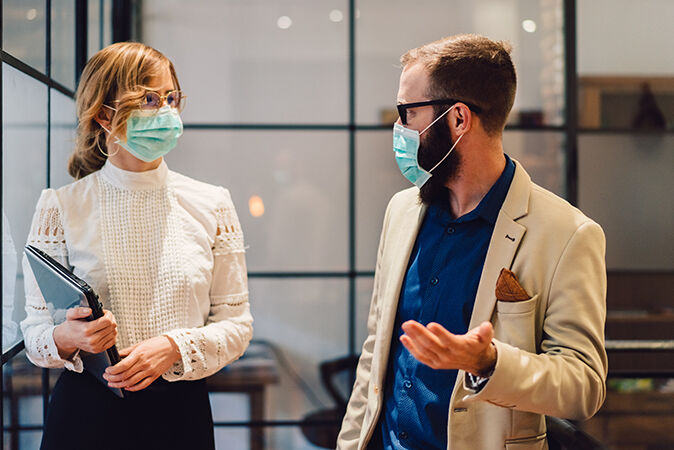 HR leaders across industries are learning as they go when it comes to dealing with the 'New Normal' in the midst of the Covid-19 pandemic. So we thought you'd appreciate a peek into how employers are navigating challenges the pandemic has brought to the forefront.
Here are key takeaways from a virtual panel discussion sponsored by SumTotal and hosted by Personnel Today's editor Rob Moss, featuring insights from a leading HR industry analyst and two HR leaders from different industries.
Going back to basics
Even as organizations make plans to move ahead, they can't overlook the basics with so many people working from home. David Wilson, founder and CEO of Fosway Group – Europe's leading HR analyst firm – underscores the need to figure out how to function effectively as a virtual business. "There is a massive loss of some of the dynamics and cultural DNA of companies linked to the vibe in their office. Organizations need to figure out how to affect a new version of their DNA or culture in a virtual world."
Hand in hand with this, organizations must address the other key essentials that keep business moving.
Andy Frith, IT applications director at FirstGroup (the leading transport operator in the UK and North America), shares his organization's experience. "We had to go from thinking about being a digital innovator to focusing on business survival since we lost up to 80% patronage overnight." Issues like how to address weekly paper payslips and reaching out to make sure everyone feels a sense of belonging became a major challenge and focus for his organization's managers.
Along those lines, Shauna O'Handley – SVP of global people solutions for Synamedia (a media technology provider) – shares how her HR team is recalibrating. "When you're in business-as-usual mode, you assume that managers and employees are clear on what they need to do. Now we need to step back and question that."
To that end, Synamedia is resetting to embrace an outcome focus underpinned by people feeling a sense of purpose. At the same time, it is emphasizing the competencies of managers and leaders when it comes to planning and aligning.
"We've implemented our goal setting and conducted training around that and learning employable skills using SumTotal. In fact, all our workshops and mobile-enabled capabilities have driven a 200% increase in our e-learning content in the middle of lockdown," Shauna says.
Retooling for the new reality
This dovetails with what Fosways research has seen: a massive increase in the use of digital learning platforms to the tune of 200-300% spikes. "If your organization was already mature in its adoption, you likely found it easier to respond to this massive shift of working from home," says David.
Now as we enter phase three of the pandemic, there's a focus on moving forward and becoming more agile. According to David, this has contributed to the massive acceleration of digital transformation overall. "Organizations are figuring out how to best deploy their people and how to realign to the reskilled population," he continues.
Shauna underscores the opportunity in the challenge – and the need to exercise caution. "Now that business as usual has been completely redefined, we can start to rebuild and think through 'What does connection look like? How do we help foster that connection with our people? How do we get those conversations going? How do we make sure that our leaders and our managers can facilitate the collective power of teams without moving into groupthink?' "
From Andy's viewpoint, organizations need to understand and define a new leader. "The normal won't be the normal it was before. It's going to take a new leader with new skills to deal with the new situation," he says.
While we see a need for new skills for both employees and managers, David emphasizes that the new leadership style was a requirement before COVID but organizations were struggling to adapt to a more digitally-led environment. "The skills gap problem predates COVID – COVID just accentuates it. Organizations need new models for leadership, culture, and engagement, leveraging more digitally-led ones because that's the only game in town," he says.
HR's role in leading the way
Along those lines, Fosway's research found that 59% of people from L&D teams didn't think they were very mature from a learning point of view, even though they've progressively invested in technology over the last 20 years. What Fosway found was that these organization's systems weren't fit for the modern workforce. In fact, these organizations found it three times harder to respond to COVID. On the flip side, organizations with more mature digital strategies around HR and learning found it twice as easy to respond.
"It's important that people understand the dynamics that enable them to respond to change. SumTotal has developed an organizational maturity index aligned with research into what organizations are doing around talent and learning and their ability to respond to change," says David.
As David says, HR has an opportunity to lead their organizations into the future. "We talk a lot about people being organizations' biggest asset but few companies behave like that. The opportunity is to recognize and grab that. HR needs to become a first-tier business function that helps their organizations transform."
According to Shauna, the need for critical leadership qualities around engagement and empathy open up organizations to consider a broader talent pool. "It's an exciting time for HR and businesses to rip up the rulebook. Let's redefine the priorities of today's leaders and organizations and then help drive that culture."
For more insights into how HR is navigating the new workplace norms, watch the on-demand recording of the panel discussion.
To learn how to reskill and upskill your employees during and after COVID-19, check out our new guide.