5 Ways to Attract, Support, and Retain Frontline and On-Site Workers
October 27, 2022 | by SumTotal Blog | 5 min read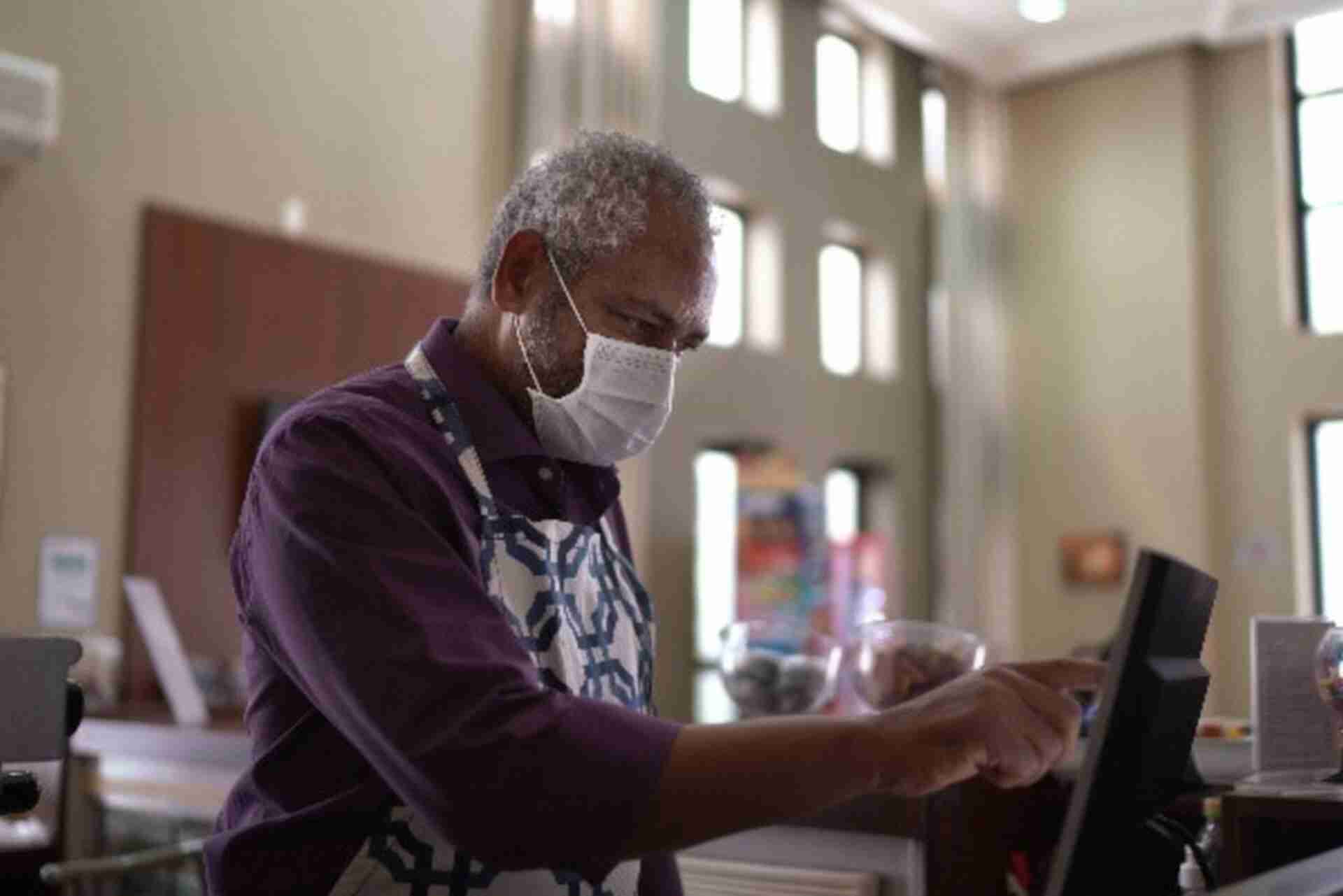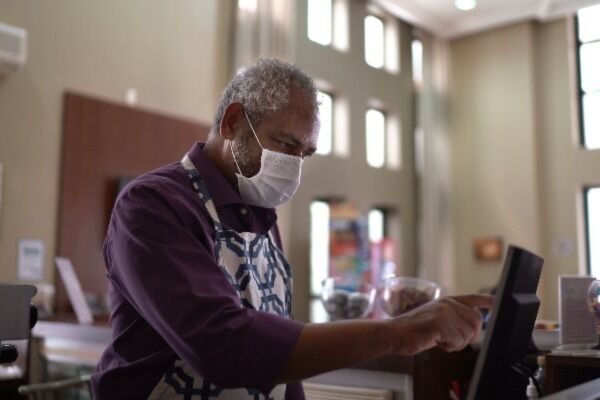 No health care. No food. No public transport. Without frontline workers, society would crumble — as would many businesses. Our frontline workers play demanding and often unseen essential roles, yet the pressure they're under only continues to grow.
From working through a pandemic to dealing with a lack of job security, frontline workers are facing record levels of stress and burnout. This mental exhaustion is so overwhelming that 45% of frontline workers are considering leaving the front line altogether. To avoid mass resignations, it's time to change the narrative.
So, how can organizations give frontline workers the support they need and deserve?
Pay is undoubtedly a top priority for frontline and hourly workers, but it's certainly not the only thing they want from their employers. In this article, we'll explore five ways organizations can support and retain frontline employees — outside of giving them a bigger paycheck.

5 Ways to Engage and Empower Frontline Workers
Frontline workers might keep the world running, but their needs and wants are often forgotten. Transitioning to a "frontline-first" mindset involves stopping to consider how to take care of essential workers so these employees can show up to work feeling like they matter. Here are five strategies to get started.
1. Ask for regular feedback
Given the global shortages of skills and frontline labor, hiring qualified workers can be challenging — and once you get someone on the payroll, keeping them there is even harder. But when organizations aren't in touch with what frontline workers want, retaining these employees often becomes harder than it needs to be.
The resulting disconnect is partly due to a lack of communication, as 75% of frontline workers don't believe their organization communicates transparently with them. What's more, 37% of frontline retail workers don't feel heard by their companies, despite 68% of them saying that being heard is important or extremely important to them. Creating a feedback culture in which employees are regularly asked for input will keep these workers engaged and empowered while also increasing productivity, retention, and profitability.
2. Offer flexible scheduling
Unlike office-based workers, frontline staff are accustomed to working unpredictable shifts at all hours of the day. Trying to arrange their personal lives around a job that's demanding physically, mentally, and schedule-wise has become too much of a burden for many employees.
Unsurprisingly, scheduling issues are a common sticking point that prevents union negotiations from moving forward, with participants in recent strikes affecting the nursing and railroad sectors citing demanding shift patterns as a major motivator.
To attract and retain frontline workers, smart shift scheduling is key. Depending on the industry, scheduling that is flexible — or, at the very least, predictable — allows workers to feel more in control of their lives.
3. Enable upward mobility
Most hourly workers want a clear path toward career development, which is something employers haven't always appreciated. For frontline hourly workers, lack of career growth is the No. 1 reason for employee turnover — and organizations can turn this fact to their advantage.
Because many frontline workers view their role as more of a stepping-stone than a career destination, it's important to meet them where they are. In other words, why not show workers that there are plenty of opportunities to progress in their careers while at your company? One notable example of this is the McDonald's campaign that positions the fast-food chain as "America's best first job."
Offering personalized career development plans can help employees see not just their options, but the skills they need to get there. During a labor shortage, the internal talent marketplace is particularly valuable, yet 65% of frontline workers say they're not sure how to advance their careers. You can boost retention and ensure employees are satisfied with their work by helping your employees develop a clear roadmap toward career development and mobility.
4. Deliver engaging learning experiences
Although learning and development are essential parts of job satisfaction, 43% of frontline workers feel they've reached the limit of what they can learn in their current job — and this is largely due to the fact that ongoing training and development for frontline and hourly workers is often overlooked.
By promoting a culture of learning within the workplace, employees feel supported and valued as they upskill. Implementing a modern learning management solution can help deliver a personalized and engaging learning experience that encourages individual development and career progression.
5. Improve training for frontline managers
With many frontline workers under massive stress, working with a compassionate and empathetic manager can make a tremendous difference. Indeed, 73% of frontline workers listed having a supportive manager as one of their top five workplace priorities, ranking this aspect above job security, health benefits, and paid time off.
Improving team leadership can involve refining vital soft skills (think empathy, self-awareness, and emotional intelligence). With this in mind, leveraging a learning solution — especially one that's content-agnostic — can help you efficiently deliver soft skills training to frontline managers. Using a solution that's easily accessible via a mobile app, managers can enhance their leadership competencies whenever it's convenient for them, and all while using their own phone or tablet.
Changing the Narrative Around Frontline Workers
For too long, frontline workers have felt underappreciated and undervalued. Coping with burnout, challenging shift patterns, and a lack of communication from managers has left many looking for greener pastures.
There's no question that compensation continues to be a top priority for the many frontline and hourly workers who live paycheck to paycheck, but competitive pay rates aren't the only way to attract and retain employees during today's frontline labor shortage. By improving transparency, offering career mobility, and providing meaningful learning opportunities, you can support and empower your frontline workers — after all, they're the ones who keep everything running.