3 Steps to Running Your Learning Program Like a Business
September 15, 2022 | by SumTotal Blog | 5 min read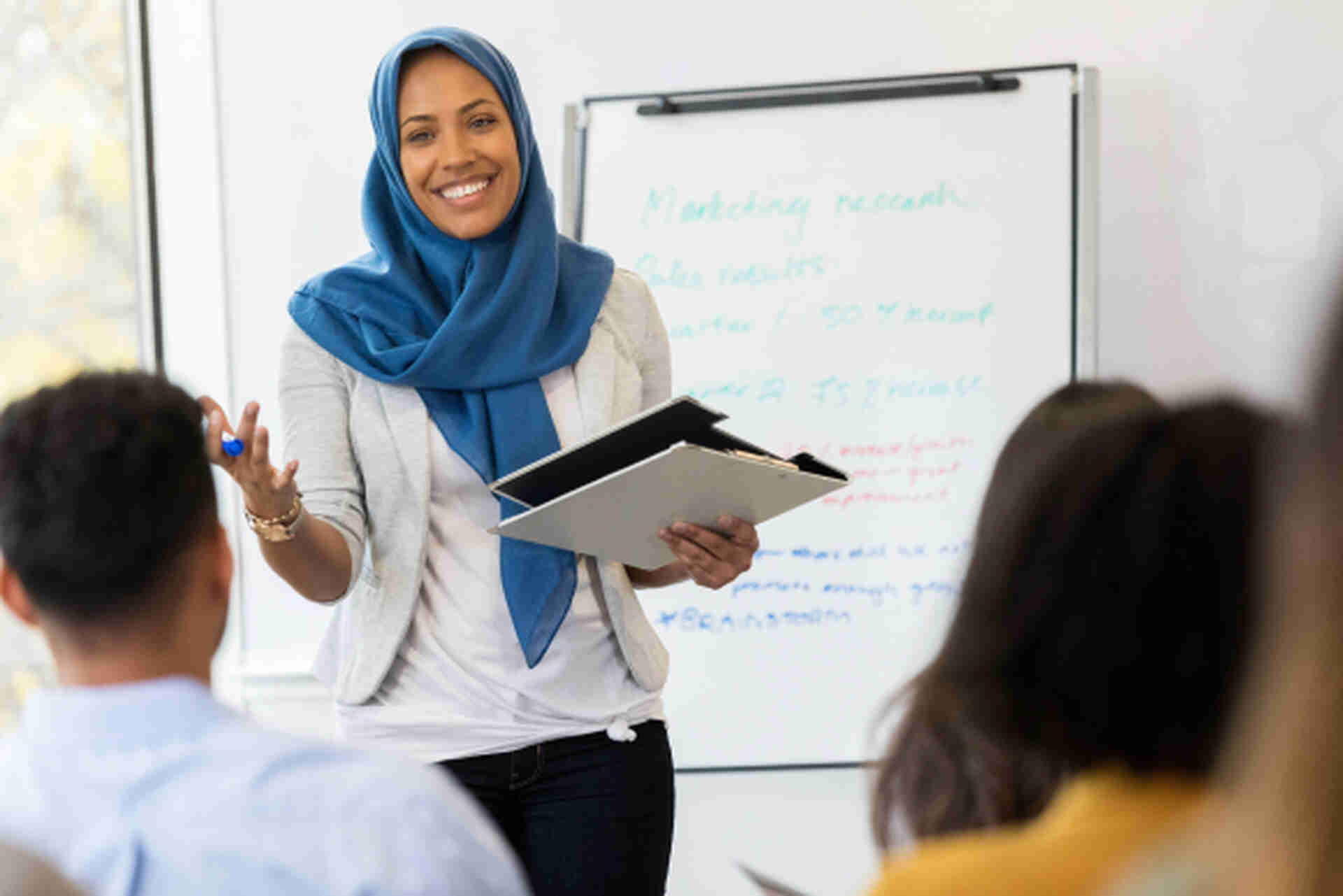 There's never been a better time to work in learning and development (L&D):
Nearly three-quarters of L&D professionals agree that learning has become a strategic function in their organization.
The Great Resignation pushed businesses to invest heavily in both upskilling their existing workforce and creating appealing learning programs to attract new talent.
However, with a potential economic downturn looming, the business value of L&D may soon come into question. To retain their hard-won seat at the table, L&D leaders must seize the shrinking window of opportunity to make meaningful changes to learning programs.
The secret to positioning L&D as a strategic asset rather than a cost center? Run your learning program like a business.
Here's how:

1. Define Your Value Proposition
When you think of your learning program as a business within a business, you'll realize that you need to provide value to your customers. For L&D, your customers are your internal stakeholders, such as:
Business leaders (who hold the purse strings)
Learners (who are the end users of your "product")
Line-of-business stakeholders (who will either encourage or discourage user adoption of your offering)
For each of these internal customers, you need to define and communicate the value proposition of your product as follows.
For Business Leaders
Your value proposition for executives must center on generating revenue, decreasing operating costs, or — ideally — both.
Here's a quick exercise to help you reach an understanding of your value proposition for this stakeholder group:
A. With your colleagues on the L&D or HR team, complete the following sentence: "Our CEO would say learning is critical to our business because it creates __________."
B. The word or phrase you used to complete the sentence is now your new North Star.
To retain your budget and ensure you deliver strategic organizational value, orient your learning program in a way that maximizes its impact on the outcomes that are top of mind for your executive leadership.
For the end user
The value of workplace learning lies in driving behavioral change that results in improved business outcomes. As such, your value proposition is to create a "product" learners want to use that helps them improve their performance in the workplace and empowers them to grow in their careers.
To line-of-business stakeholders
To secure buy-in from line-of-business managers, heads of department, and so on, you need to prove that your learning program is better than anything these stakeholders can create on their own. In other words, your value proposition is that your product is more engaging, more likely to drive learner adoption, and/or easier to manage than an independent learning program for their specific department.
Once you've articulated your value proposition for each stakeholder group, you need to develop a business strategy and roadmap for building a learning program that will deliver on all those values.
2. Communicate With Your Stakeholders
Once you've defined your business strategy, you need to communicate your product's value to your customers. In L&D terms, this step will involve creating formal and informal channels to interact effectively with your three stakeholder groups.
Develop an ongoing measurement model to track operational and business metrics.

To ensure that executives, line managers, and learners all perceive the value of L&D, you'll need to establish a series of operational and business metrics. These metrics should directly relate to the priorities you established for each stakeholder group in Step 1.

For instance, if your C-suite values workplace learning because a strong program will decrease employee turnover, retention rates and turnover intention metrics should be added as key performance indicators (KPIs) for your L&D product offering.
Build well-functioning feedback channels.

To ensure your stakeholders continue to value your learning program, you need to build feedback loops. This way, every stakeholder can see that you're incorporating their requests and working to improve your product offering.

Feedback channels can be formal (e.g., an employee survey on your learning program) or informal (e.g., an unstructured chat with a focus group of learners).
Create a structure for collective decision-making.

If you want ongoing stakeholder buy-in, all your internal customers need to feel that they can influence the decision-making process. Consider creating a steering committee with participation from multiple lines of business or appoint program sponsors across the organization who will collect and relay feedback and suggestions.
Communicate your results frequently.

Transparency with stakeholders is key. In addition to conducting regular briefings with executive leadership, you should communicate both the objectives of your L&D program and how well you are meeting your targets.
3. Form Partnerships With Technology Vendors
To continue delivering value to your stakeholders, you need to build solid relationships with your L&D technology providers. These relationships will help ensure your technology aligns with the value propositions you offer to your internal customers.
To do this:
Discuss business objectives and key metrics with your technology partners; ideally, you should aim to influence their product roadmaps to support your internal customers' key priorities.
Meet frequently with your vendors to learn about existing and upcoming features, as well as the broader L&D technology market.
Develop your internal expertise on available technology to get the maximum possible business value from every L&D solution you use.
Focus on Stakeholder Buy-in and User Adoption
With a governance model that lets you create and scale business value from your learning program, you can increase learner engagement, support changing organizational needs, and demonstrate your department's value.
For a deeper dive into how to build a global learning governance model, check out this on-demand webinar with 3M's Director of Learning Samuel Ragsdale: Run Your Learning Program Like A Business.
Want a PDF to download and read later? Click here for our guide to Learning as a Shared Service.