A global leader in talent and human capital management, Digital Cues provides innovative solutions designed to help you get the most out of your SumTotal investment.
Digital Cues offers a complete suite of managed services for SumTotal designed to help you reduce costs, mitigate risk, and increase efficiency in the administration of your platform. These include Implementation and Migration Consulting, Outsourced Administration, Consulting on Demand, Cloud Update Management, and more.
At Digital Cues we know that today your enterprise-wide ecosystem is more complex than ever. Informing vital business decisions and enabling key workflows requires connecting a diverse range of mission critical platforms. This leaves organizations juggling a large number of integrations and the significant technical effort and costs associated with implementing, supporting, and maintaining them.
The Sapper for SumTotal integration platform by Digital Cues makes integrations easy, allowing you to quickly and flexibly connect critical enterprise platforms while drastically reducing technical overhead and its associated costs. Sapper for SumTotal not only offers dynamic and highly customizable ready-made connectors for popular platforms, but also allows you to quickly and easily build your own custom connectors.
Digital Cues SumTotal Overview
Digital Cues SumTotal Administration Services
Partner Badges: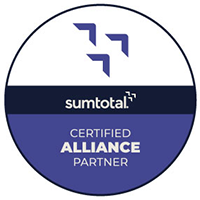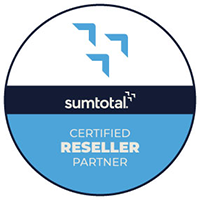 "The partnership with Digital Cues is one I can confidently recommend to any organization. I've never had such confidence in my implementation partner before."
Bill Kimball, FM Global
"Digital Cues technical expertise and collaboration has been exceptional. They are an integral part of ADP's journey to deploy a connected cloud solution for our most complex, global clients."
Michelle Hernandez, VP, Product Development, ADP