Talent Development Solution
SumTotal Talent Development gives you the combined functionality of our Learning Management, Onboarding and Talent Management solutions – which includes Performance and Goals Management, Continuous Feedback, Succession Planning, 360 Feedback and Compensation Management.
With one solution, you have access to all the modules that enable your organization to best meet their talent development objectives. Whether your processes are simple or complex, SumTotal easily configures to deliver learning-centered talent development to your workforce.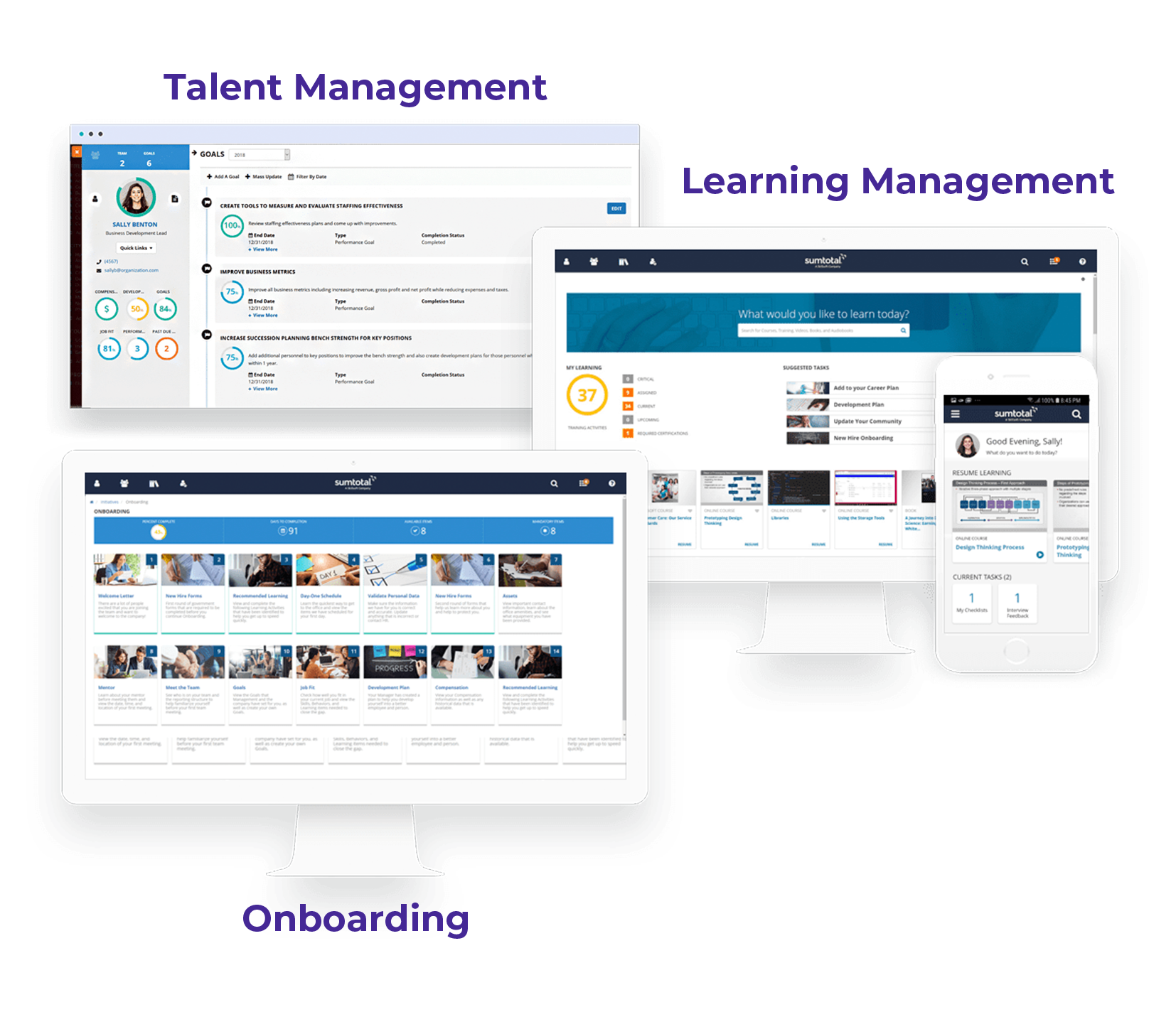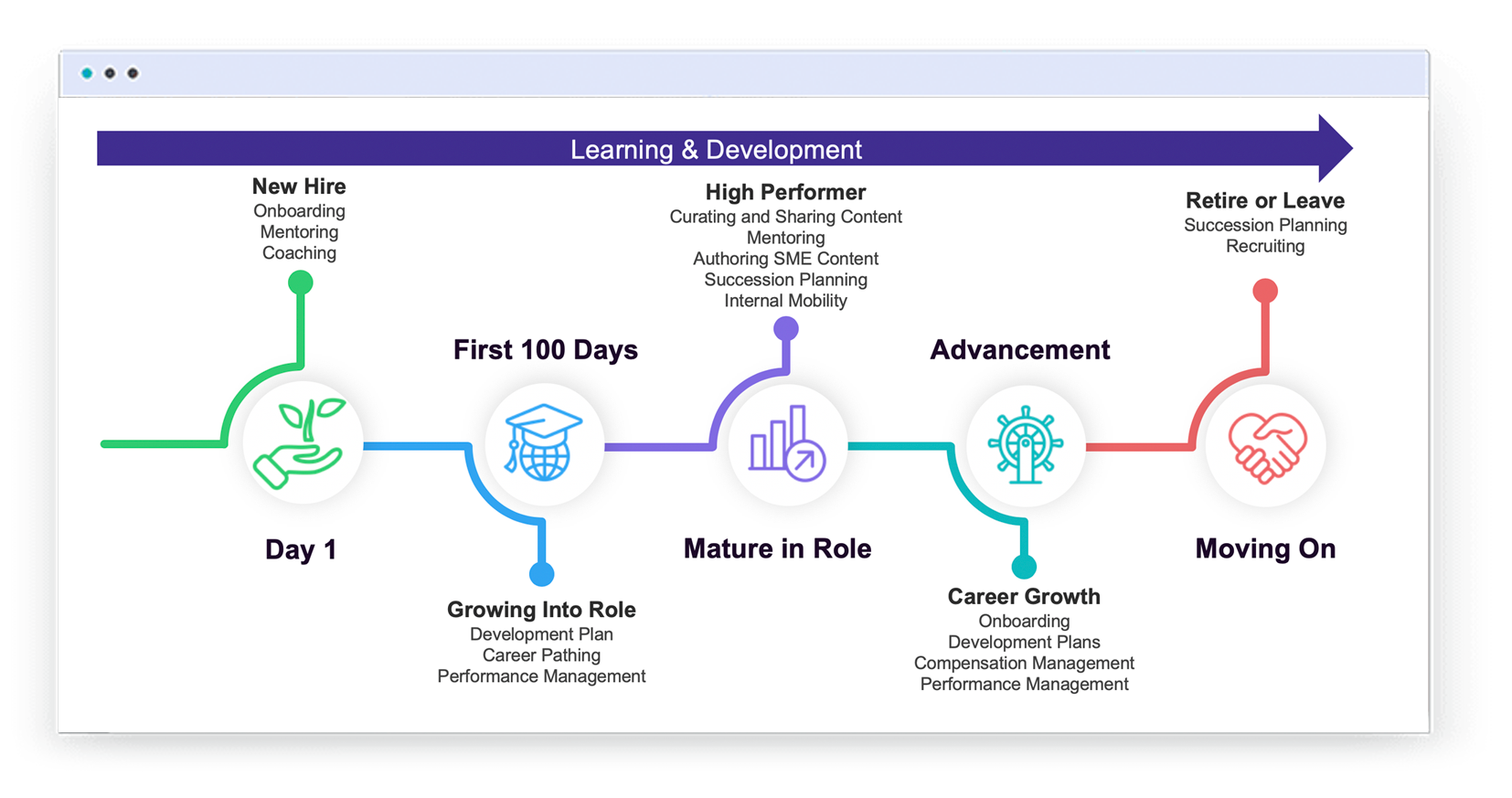 Lifecycle Learning Ecosystem
Learning is the heart of HR and HR Technology. Each year, SumTotal commits significant R&D to enhance the learning and development experience for our clients and their workforce.
SumTotal's Talent Development solution takes advantage of our heritage in learning and the ecosystem that we built as the foundation of our solution. Learning drives onboarding, performance management and career development to provide your employees a powerful and transparent experience.
With SumTotal, your organization can provide learning-centered Talent Development that drives productivity, engagement and improves retention in a tight labor market.
Benefits of Talent Development
Retention: With historic lows in unemployment and major skills shortages, retention is critical to business sustainability
Productivity: With continuous onboarding, you can drive speed to productivity that delivers real results, faster
Engagement: Employees who believe they have a path to growth are more engaged and likely to stay with your organization longer
Business Sustainability: Learning centered talent development builds talent agility across your workforce, driving bottom line success and adaptability in an ever-changing work environment