You work hard to get employees in the door, keep them there
How you treat new hires in the time between offer acceptance and the first few days and months on the job is critical! Welcoming new employees to the organization, helping them learn the culture and connecting them with colleagues will ensure the organization delivers on the promises made during hiring keeps staff around for a long time.
SumTotal Onboarding equips, empowers and engages new external or internal hires for success. The solution unifies learning, talent and core HR so that onboarding becomes a strategic program, not just paperwork. The personalized dashboard delivers a roadmap for success to new employees with customizable templates that speed time to productivity – even before day 1.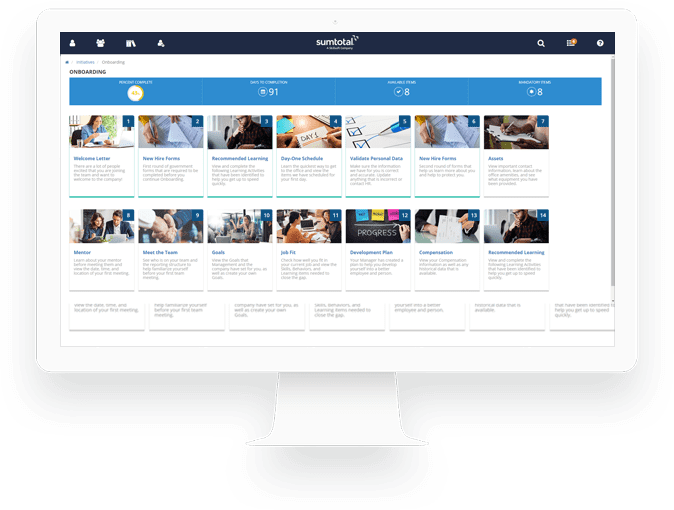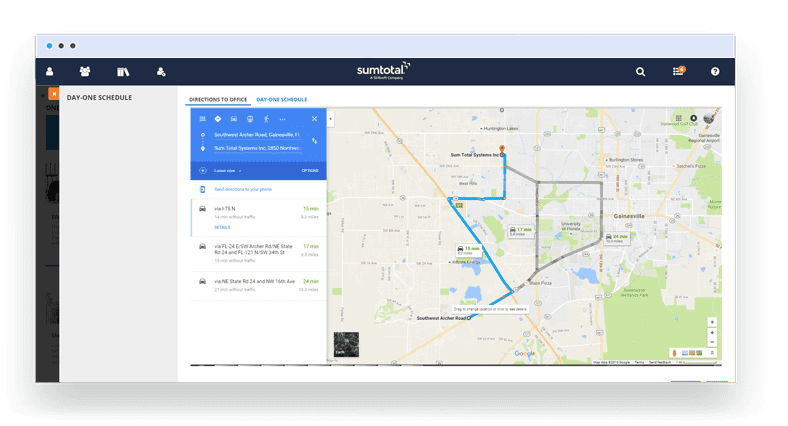 Develop happy and productive employees before their first day
SumTotal Onboarding centralizes disparate processes in one intuitive place, including the welcome letter, forms, first day schedule, recommended learning, and collaboration with peers and mentors to create an immediate and personalized welcome to the organization and culture.
The New Hire Onboarding Portal immerses new hires into corporate policies and cultures before day 1 by surfacing everything in one, actionable place.
Extend SumTotal Learn by leveraging the organically developed Onboarding solution that seamless delivers new hire training from SumTotal Learn with full compliance and exception tracking and reporting.
Enable employees switching roles to focus on their new job
Make it easier for current employees to succeed in new roles with an onboarding plan that helps them define goals, acclimate to a new team or division, and ensure they're performing their best.
Decrease the time-to-productivity
Engage your employees in their growth and career using SumTotal onboarding solutions. Accelerate time to performance and improve retention and satisfaction, creating a seamless transition from hire to contributor.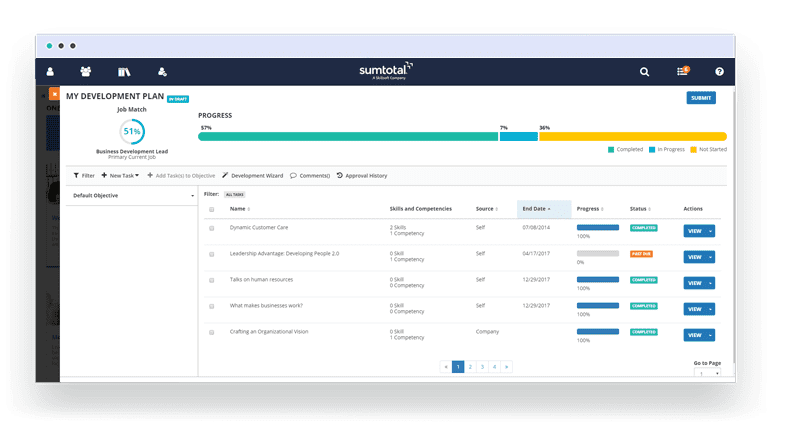 White Paper: Onboarding Outcomes
Looking for ways to make the onboarding experience smoother? Get this report on the 4 principles of onboarding effectiveness.
3 Ways to Speed Up Your Hiring Process
When it comes to hiring, speed is critical. Online applications have made it easier than ever for candidates to apply…
Webinar: The 5 'E's of Exceptional Onboarding
Learn how to effectively motivate and train new hires with the 5 exceptional "E" approaches to onboarding: Employ, Engage, Excite, Educate, and Empower.