SumTotal Learning Management
Unleash the Potential in Your Greatest Resource — Your People
The world is rapidly changing, and "business as usual" is a thing of the past. With new compliance risks and shifting business priorities, digital transformation has introduced significant skills gaps — and specialized skills are hard to find. But, you can't hire your way into digital transformation. You must grow your people into it.
That means meeting the unique learning requirements of each of your leaders and the employees they manage – no matter their job, where they are located, or what the future might hold. You need to make sure that you can meet all of their needs, whether they are a new hire learning on their phone during onboarding, a seasoned pro that needs a new certification, or a rising star adding new skills to become your next top executive. Developing your employees happens every day and at every level, and you need to make sure you can handle it all.
SumTotal® Learning Management lets you take your team's development to the next level with self-directed learning that seamlessly supports your organization's long-term goals across thousands of unique development paths. At SumTotal, everything we do has learning in its DNA, so you can focus on building the adaptable workforce you need today and in the future.

Learning and Development Aligned with Your Goals

Your company has unique learning requirements, and so do each of your employees. With SumTotal Learning Management, you can offer your employees a powerful, engaging, and personalized learning experience for development and growth that reduces your administrative burden and aligns fully with organizational strategy. Then, it enables you to track their progress, from who has the right certifications for vital jobs to who is engaging and completing their development activities. And, SumTotal lets you drive transformation without reinventing from scratch.
Engaging Experiences Across Devices

From your best and brightest to your rising stars, our solution gives your managers and front-line employees the tools they need to discover new learning opportunities and plan for their career development. Fresh, fun, modern learning delivered straight to any mobile or tablet helps increase their overall engagement and productivity — ensuring they have a seamless connection to courses and content right in the flow of work. And SumTotal's gamification capabilities — including badges, levels, points, and leaderboards— excite your employees and increase engagement by rewarding learning behaviors.

SumTotal Learning Management can leverage your content library as well as third-party content created or purchased by your organization. Provide, assign, and manage thousands of development options to match how your learners best absorb information, including videos, instructor-led training (ILT), video classes, job simulations, and online interactive classes and workshops.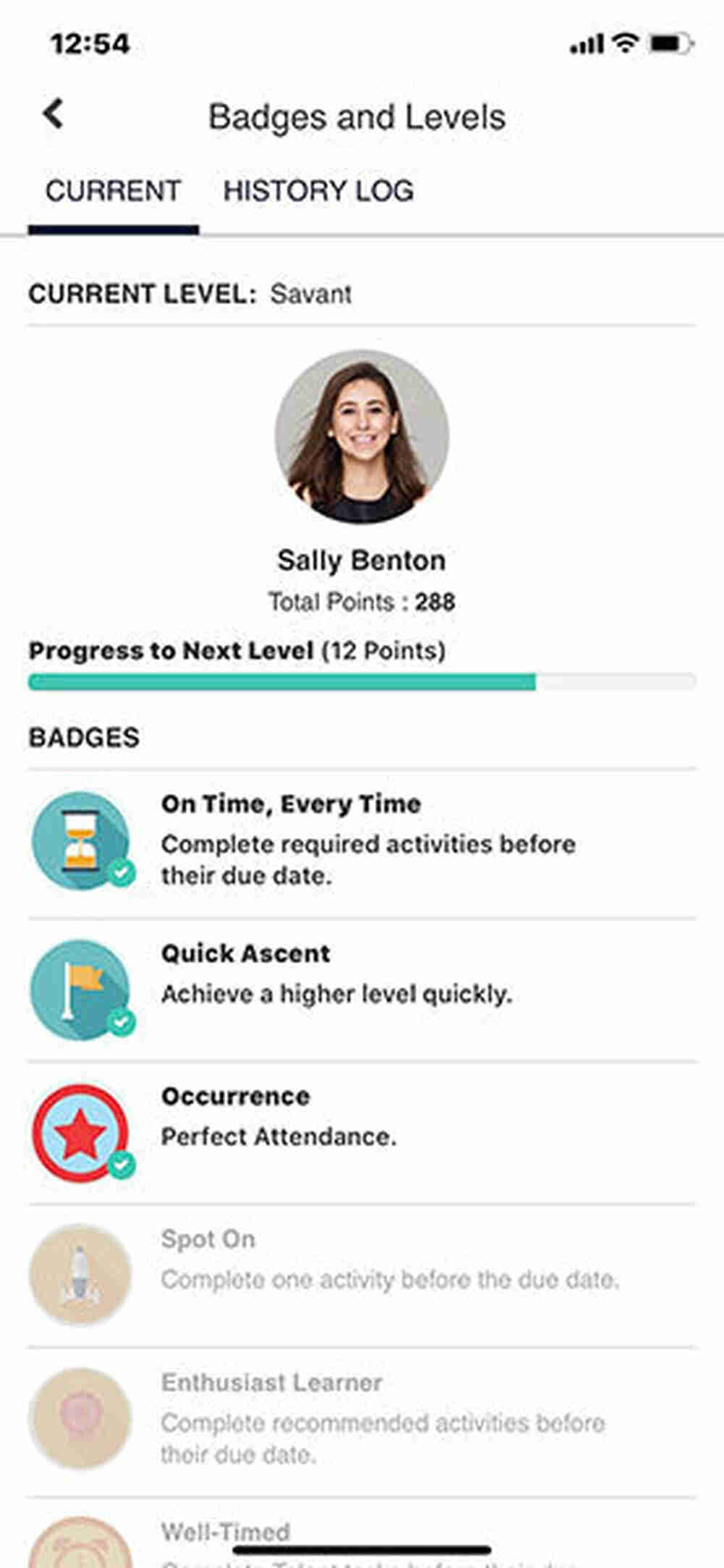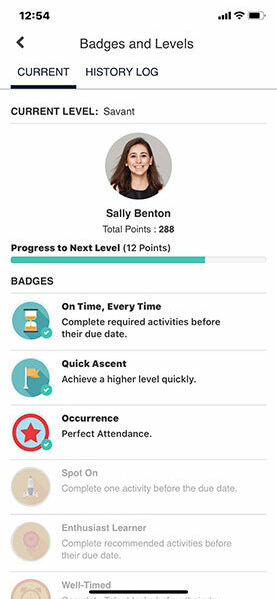 Compliance Matters
Having the right person for the job is only half the battle. You must be able to have the certification records to prove it. SumTotal puts you in control with fully auditable course management, training and certification, and curated compliance courses. SumTotal Learning Management enables you to match online, instructor-led training (ILT), and on-the-job (OTJ) training to learners and the certifications they need no matter how many jobs, levels, and specialties you have in your organization.
Qualification records can even be used in conjunction with workforce management and security software, so an employee can only be assigned to jobs and access restricted buildings when they've completed the necessary training and have the required certifications.
Your Success is Our Mission
The only way to build a future-fit organization is to nurture a learning culture and give your leaders and learners the tools they need to grow. SumTotal Learning Management delivers those tools for even the most complex, highly-regulated environments. We're ready for your today, and your tomorrow.
Benefits
Promote targeted learning opportunities to employees
Drive job skills certification compliance
Access 100% of learning activities from mobile devices
Use competition to drive learning with leaderboards and scoring
Provide learning on-demand in videos, audio, and text to provide knowledge when and where learners need it
Drive long-term development with career learning paths
Build your learning culture with built-in communities
Feature Highlights
Learning tailored to employee needs with machine learning
Built-in workflow engine to create processes leveraging actions from the complete SumTotal Talent suite
SumTotal Intelligent Assistant (SIA) browser plug-in for learning in the flow of work
Cross-suite gamification — award badges and points upon skill acquisition
Full support for Apple and Android mobile devices
Full support for ILT — scheduling and resources, enrollment, waitlists
Standard and configurable reporting and analytics
Support for 40 languages
Progress and priorities' reporting with dashboards and widgets
OJT training checklists with both mobile and web support