7 Ways to Prevent Employee Burnout During High Turnover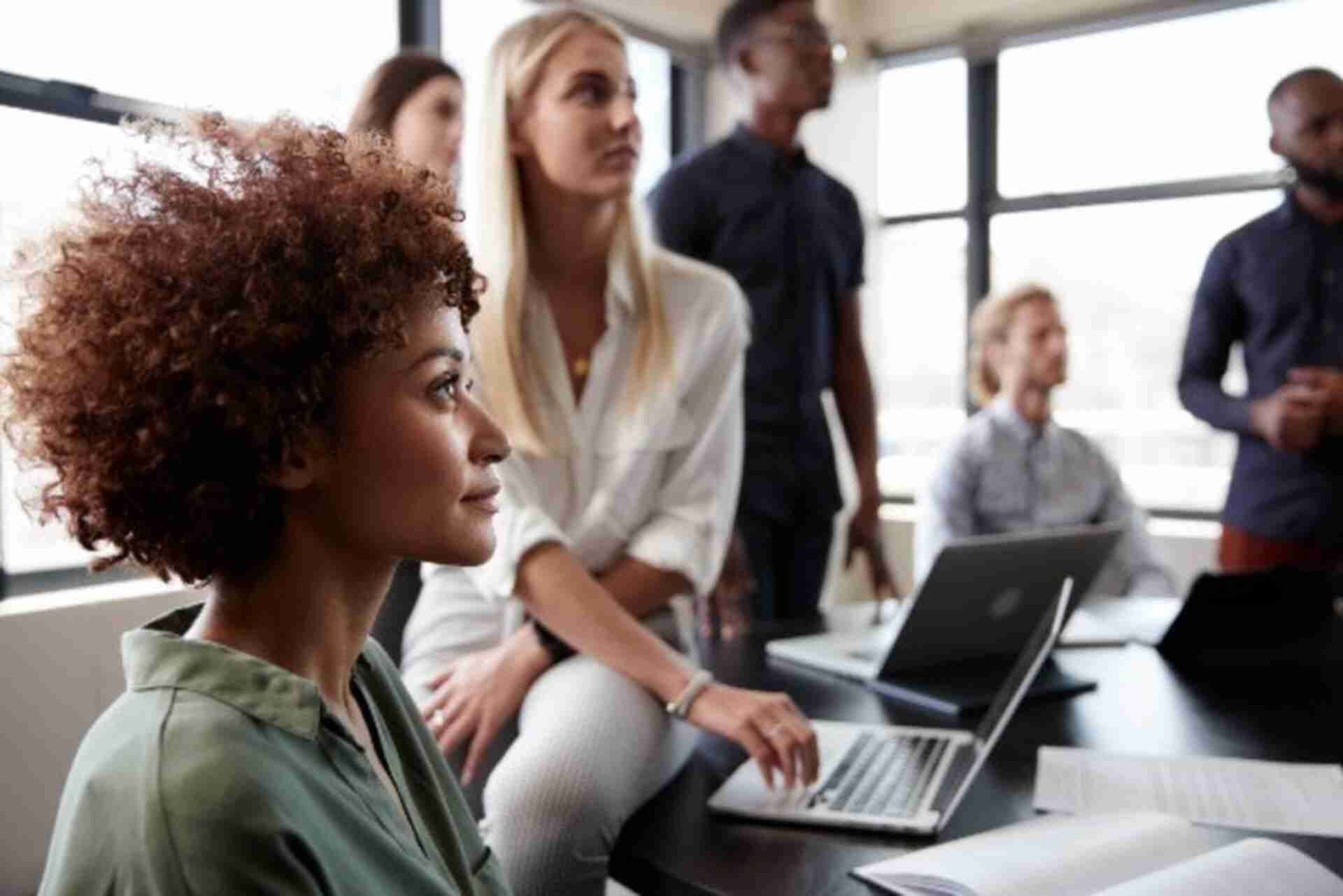 In the aftermath of the Great Resignation, many teams are leaner than usual. While some companies are struggling to fill vacancies, others are holding off on hiring out of concern about a potential recession.
For the employees left behind, times are tough. A 2021 SHRM survey found that remaining employees are dealing with overwork, loneliness, and a lack of appreciation from their employers, with 30% struggling to keep up with their extra workload and a similar proportion feeling less loyal to their employers. Additionally, more than half wonder if they are being paid enough.
In other words, the employees who have remained when so many have quit are at a high risk of burnout.
So, how can companies support these loyal employees? Which benefits are of most interest to them? And how can we create a more resilient, burnout-proof workplace?
Here are seven steps that businesses can take to prevent workplace burnout in their remaining employees:
1. Create a Culture of Psychological Safety
When it comes to supporting your employees' mental health, the first step must be to speak openly about mental health at work. If managers, leaders, and HR professionals make it a priority to discuss mental health frankly, employees are more likely to seek help when they need it — which, in turn, will lower their risk of burnout. This could look like:
Sending a regular newsletter showcasing well-being benefits available to employees
Setting up small-group workshops on the signs of burnout and how to reduce stress in the workplace
Making it a habit for managers to start every meeting by checking in on how everyone is doing emotionally as well as professionally
2. Encourage Managers to Show Empathy
Research by the Chartered Institute of Personnel and Development (CIPD) found that "management style remains among the most common causes of stress at work." According to Jennifer Moss, author of "The Burnout Epidemic," employees at risk of burnout benefit most from managers who demonstrate empathy.
Managers can demonstrate empathy in a way that resonates with direct reports by:
Asking employees about their whole selves — not just their work projects and tasks
Listening with compassion, even when employees' feedback might be inconvenient
Taking action based on feedback to avoid the risk of being seen as performative
Moss gives the following examples of empathy in action: A manager deciding to cut his team's deliverables so they no longer felt pressured to work on weekends, and another manager setting up a parenting forum to identify what team members who were parents really needed in order to thrive at work. Empathy in action enables employees to enjoy their work lives, which in turn prevents burnout.
3. Offer Stress Management, Mindfulness, Meditation, and Coaching Resources
Learning resources can help employees take proactive steps to manage their own stress and avoid burnout. Helpful resources include:
A concrete description of workplace burnout
Stress management techniques
Tips for building resilience in the workplace
Time management and project management skill-building
Insights into how to communicate with confidence
Managers can support this process by encouraging employees to access and apply these resources in their daily work lives.
4. Train Managers on How to Coach and Support Employees
The CIPD report found that just 38% of organizations have trained their managers on how to have sensitive discussions about mental health and well-being with their direct reports. As such, less than 30% of managers are confident that they could spot the early warning signs of burnout. To address this:
Provide managers with training on how to talk about sensitive subjects with employees.
Make sure that the guidelines you provide to managers on how to conduct a weekly check-in also includes information on the signs of potential burnout, as well as directions for what to do if a direct report seems to be struggling with stress or overwork.
Offer managers training in coaching and mentoring so they can help their direct reports identify and work to address the root causes of stress.
Encourage managers to "put on their own oxygen masks first" by modeling behaviors that support mental health, such as taking vacation days, taking sick days when needed, and protecting their own free time.
5. Take a Careful Look at Employee Experience
Overwork is not the only cause of burnout. According to L&D consultant Ceci Mansilla, burnout can often be caused by a lack of autonomy, insufficient recognition and rewards, loneliness and isolation, and a mismatch in values between employer and employee.
Eliminating these potential causes of burnout for your remaining employees will mean taking a close look at the entire employee journey by considering the following questions:
Have you revised your performance management system to take the new, leaner team structure into account?
Have you developed methods for building a sense of community among remote and hybrid workers?
Do your employees have a clear understanding of how their work contributes to the overall company objectives?
Have you effectively communicated your company mission and values?
Do you have a system of continuous, two-way feedback in place?
6. Evaluate and Optimize Workload Distribution
One of the most effective ways of preventing burnout is to make sure that employees have a realistic workload. You can take steps toward this by:
Looking at where the tasks and projects left behind by exiting employees were assigned
Watching out for teams that have become much leaner, and identifying where one employee is now handling the workload of two or more roles
Encouraging managers to invite employee feedback on workload and deadlines
Aiming to optimize work distribution by aligning tasks to employees with relevant strengths or experience
Being honest and transparent about how long employees may have a heavier workload — even bad news is better than no news
7. Focus Benefits on Mental Health and Well-Being
Studies show that many companies aren't offering the benefits their employees really want, with many of today's employees keen to see more benefits that support their mental health. More specifically:
More than two-thirds (69%) of employees want a workplace wellness program, but only 29% of employers are offering one.
Financial wellness programs are important to 73% of employees, but are offered by just 28% of employers.
Employee assistance programs are valued by 71% of employees, but just 30% of employers are offering them.
In other words, employees are looking to their employers for support, but the majority of employers aren't coming through for them. To avoid making this mistake, look for ways to reassign your employee benefits budget with a focus on well-being initiatives. You can reduce the risk of burnout by prioritizing benefits that can have an immediate impact on at-risk employees, such as:

Coaching and mentorship programs
An additional paid vacation day
Flexible working hours or the option to work from home
You may also consider benefits that can help employees deal with external stressors, such as:
Childcare stipends
Travel stipends
Divorce support
Financial planning resources and advice
A home office budget for remote and hybrid workers
Access to online mental health care providers and meditation teachers
Make Sure You're Supporting Your Loyal Employees
The employees who remained behind when their colleagues left are the ones you most want to keep, so it's important to repay their loyalty by investing in their well-being and taking proactive steps to mitigate their risk of burnout. In doing so, you'll not only stem the high rates of turnover but create a more resilient and supportive workplace where your employees can thrive — even in tough times.
SumTotal can help: Our Performance Management solutions make it easy for managers and employees to share two-way feedback and identify potential problems like work overload before they happen. Meanwhile, our flexible and engaging Learning Management platform can help members of your workforce identify the signs of burnout, manage their own stress, and build the skills they need to take on the challenges ahead.
To learn more about how you can prevent workplace burnout and support your employees, check out our on-demand webinar, Supporting Your Employees to Prevent Workplace Burnout.