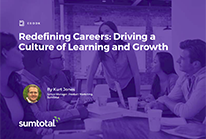 Redefining Careers: Driving a Culture of Learning and Growth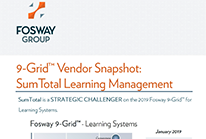 9-Grid Vendor Snapshot: SumTotal Learning Management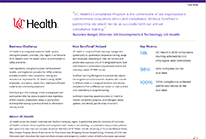 UC Health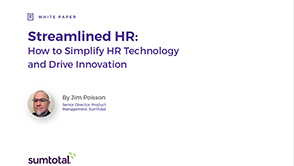 Streamlined HR: How to Simplify HR Technology and Drive Innovation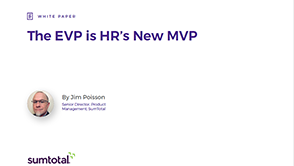 The EVP is HR's New MVP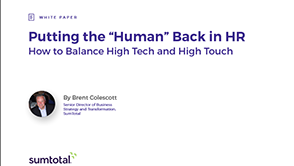 Putting the "Human" Back in HR: How to Balance High Tech and High Touch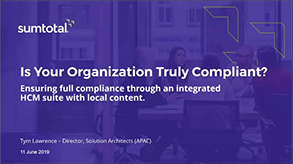 Is Your Organization Truly Compliant?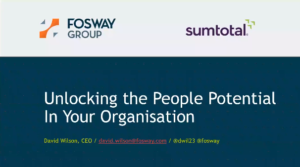 Unlocking the People Potential in Your Organisation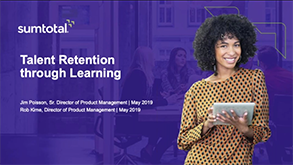 Talent Retention Through Learning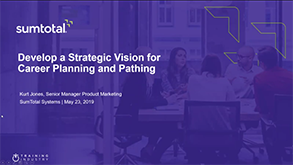 Develop a Strategic Vision for Career Planning & Pathing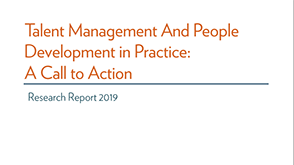 Talent Management and People Development in Practice: A Call To Action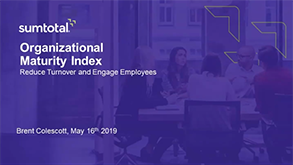 Reduce Turnover and Engage Employees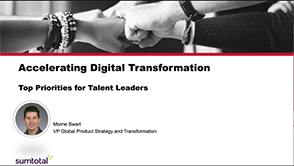 Accelerating Digital Transformation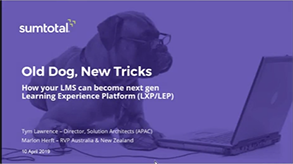 How your LMS can become next gen LEP/LXP (Old Dog, New Tricks) – APAC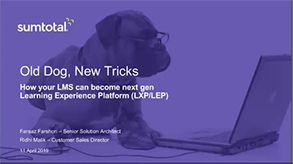 How your LMS can become next gen LEP/LXP (Old Dog, New Tricks) – India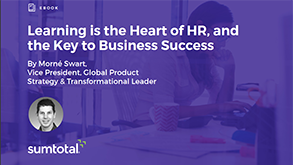 Learning is the Heart of HR, and the Key to Business Success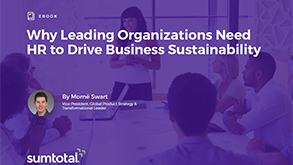 Why Leading Organizations Need HR to Drive Business Sustainability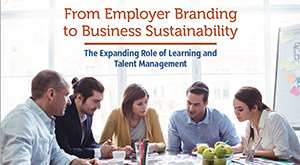 From Employer Branding to Business Sustainability: The Expanding Role of Learning and Talent Management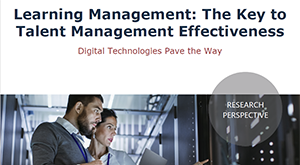 Learning Management: The Key to Talent Management Effectiveness
Digital Transformation Can't Succeed Without People – and HR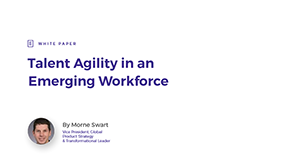 Talent Agility in an Emerging Workforce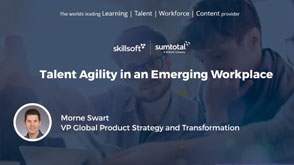 Talent Agility in an Emerging Workplace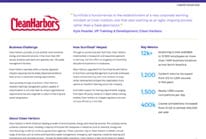 Clean Harbors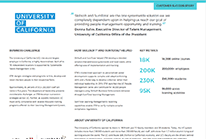 University of California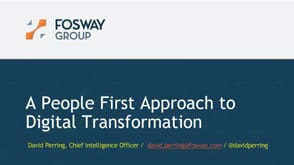 A People-First Approach to Digital Transformation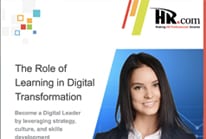 The Role of Learning in Digital Transformation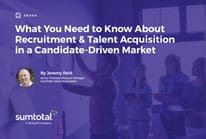 What You Need to Know About Recruitment & Talent Acquisition in a Candidate-Driven Market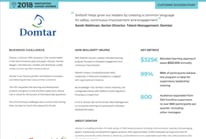 Domtar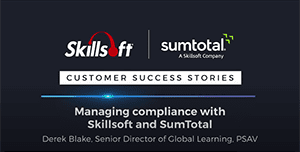 PSAV's Derek Blake – Managing compliance with Skillsoft and SumTotal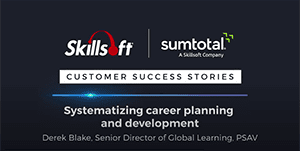 PSAV's Derek Blake – Systematizing career planning and development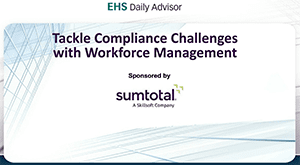 Tackle Compliance Challenges with Workforce Management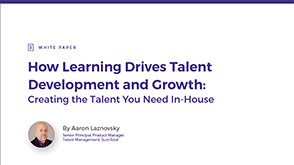 How Learning Drives Talent Development and Growth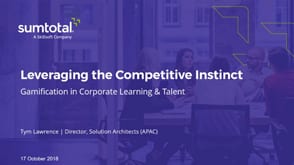 Leveraging the Competitive Instinct
Leveraging Payroll with the Power of Analytics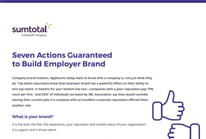 Seven Actions Guaranteed to Build Employer Brand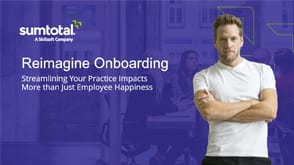 5 Onboarding Best Practices for Employee Retention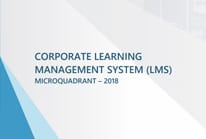 Corporate Learning Management System (LMS) Microquadrant – 2018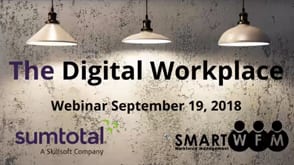 The Digital Workforce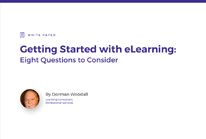 Getting Started with eLearning: Eight Questions to Consider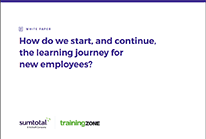 How do we start, and continue, the learning journey for new employees?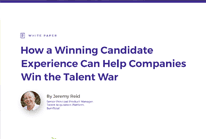 How a Winning Candidate Experience Can Help Companies Win the Talent War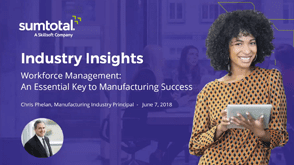 Workforce Management: An Essential Key to Manufacturing Success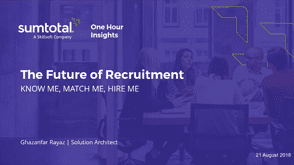 The Future of Recruitment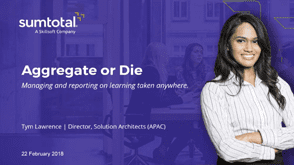 Aggregate or Die – Managing and Reporting on Learning Taken Anywhere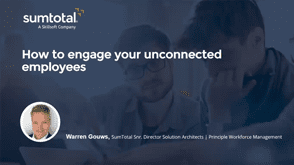 How To Engage Your Unconnected Employees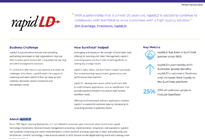 rapidLD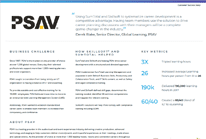 PSAV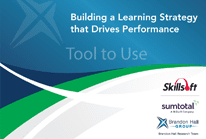 Building a learning Strategy that Drives Performance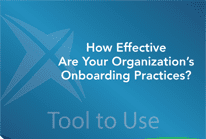 How Effective Are Your Organization's Onboarding Practices?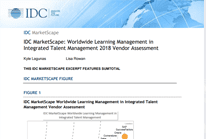 IDC MarketScape: Worldwide Learning Management in Integrated Talent Management 2018 Vendor Assessment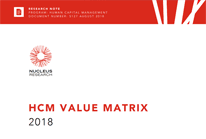 Nucleus Research HCM Value Matrix 2018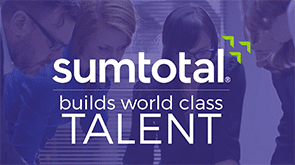 SumTotal Builds World Class Talent
Where Do You Want To Go: Reaching Your Company's Ideal Maturity State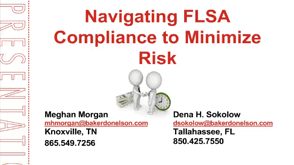 Navigating FLSA Compliance to Minimize Risk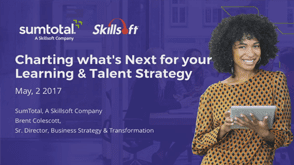 Charting What's Next for Your Learning & Talent Strategy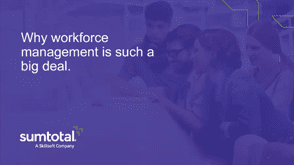 Four Things To Do Before Signing Your WFM Provider Contract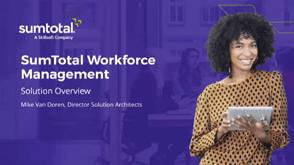 Total Workforce Management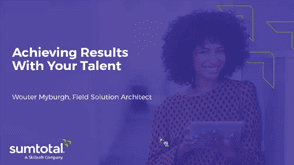 Achieving Results With Your Talent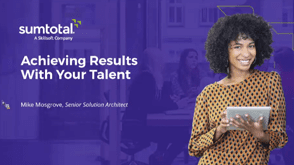 Achieving Results With Your Talent 2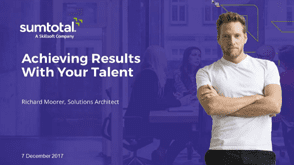 Achieving Results With Your Talent 3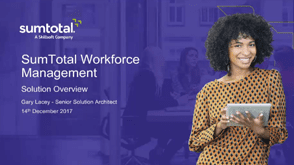 Total Workforce Management 3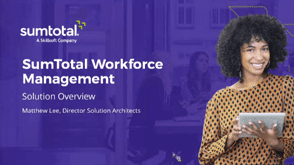 Total Workforce Management 2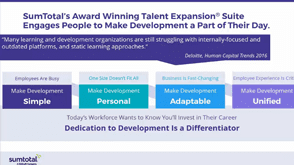 Develop and Lead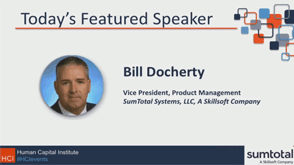 Onboarding: Provide a Foundation for Success and Accelerate Time to Performance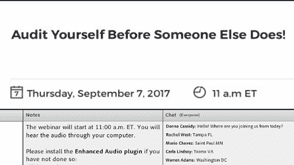 Audit Yourself Before Someone Else Does!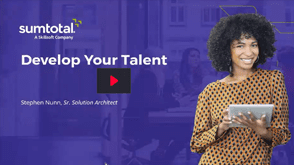 Develop Your Talent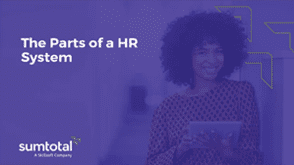 Breaking the Curse of the Frankenstein HR System: The power of integrated Talent, Learning and Workforce Management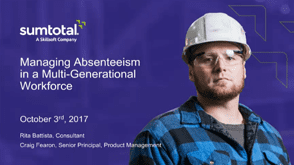 Managing Absenteeism in a Multi-Generational Workforce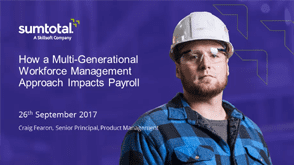 How a multi-generational workforce management approach impacts payroll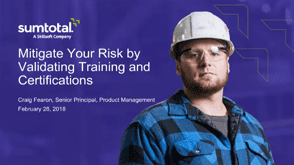 Mitigate Your Risk by Validating Employee Training and Certification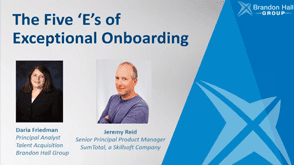 The Five 'E's of Exceptional Onboarding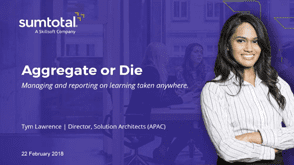 Aggregate or Die – Managing and Reporting on Learning Taken Anywhere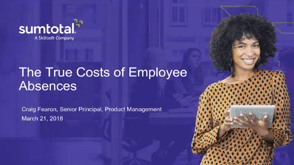 The True Cost of Employee Absences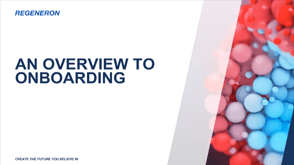 Connecting Purpose and Passion through Onboarding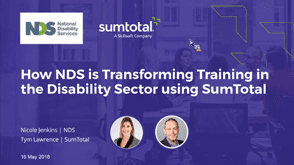 How NDS is Transforming Training in the Disability Sector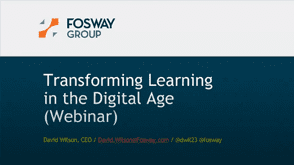 Transforming Learning in the Digital Age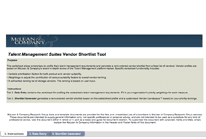 McLean & Company's Vendor Landscape™ and Vendor Shortlist Tool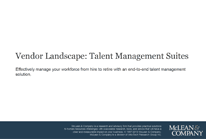 McLean & Company's Vendor Landscape: Talent Management Suites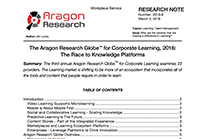 Research Globe™ for Corporate Learning 2017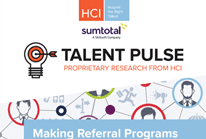 Sourcing Quality Hires through Employee Networks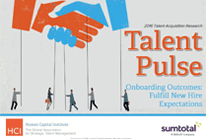 Onboarding Outcomes – Fulfill New Hire Expectations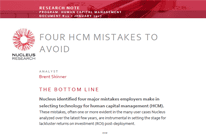 Nucleus Research: Four HCM Mistakes to Avoid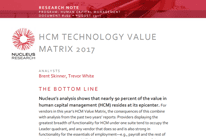 SumTotal placed in the leader quadrant for second consecutive year – HCM Technology Value Matrix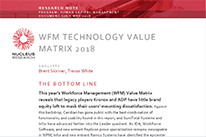 SumTotal Advances within the Leader Quadrant – WFM Technology Value Matrix 2018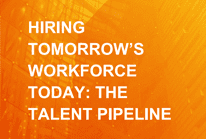 Hiring Tomorrow's Workforce Today: The Talent Pipeline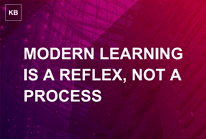 Modern Learning is a Reflex, Not a Process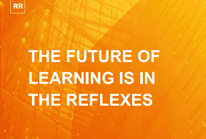 The Future of Learning is in The Reflexes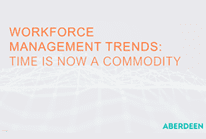 Workforce Management Trends: Time Is Now a Commodity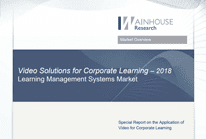 Video Solutions for Corporate Learning – 2018: Learning Management Systems Market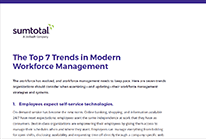 The Top 7 Trends in Modern Workforce Management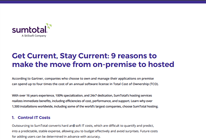 Get Current, Stay Current: 9 reasons to make the move from on-premise to hosted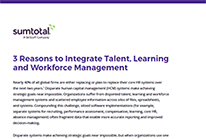 3 Reasons to Integrate Talent Learning and Workforce Management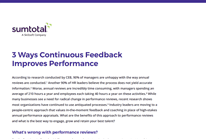 3 Ways Continuous Feedback Improves Performance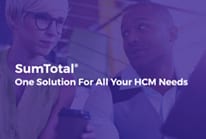 Corporate Brochure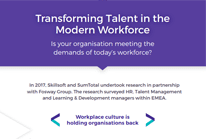 Transforming Talent in the Modern Workforce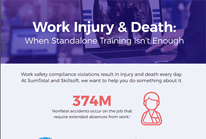 Work Injury & Death: When Standalone Training Isn't Enough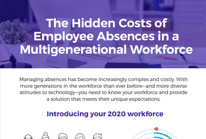 The Hidden Costs of Employee Absences in a Multigenerational Workforce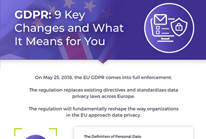 GDPR: 9 Key Changes and What It Means for You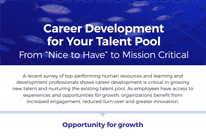 Career Development for Your Talent Pool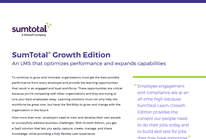 SumTotal® Growth Edition
SumTotal Learn Datasheet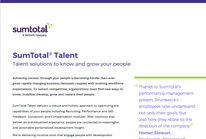 SumTotal Talent Datasheet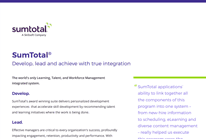 SumTotal Datasheet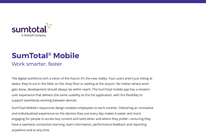 SumTotal Mobile Datasheet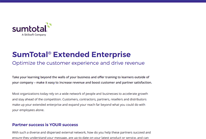 SumTotal Extended Enterprise Datasheet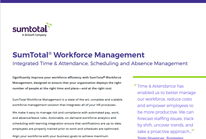 SumTotal Workforce Management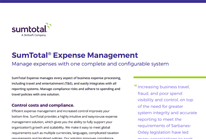 SumTotal Expense Management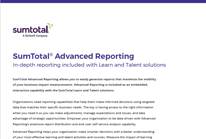 SumTotal Advanced Reporting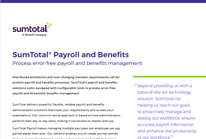 SumTotal Payroll and Benefits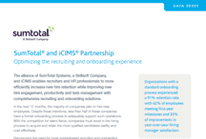 SumTotal® and iCIMS® Partnership – Optimizing the recruiting and onboarding experience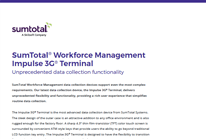 SumTotal® Workforce Management Impulse 3G® Terminal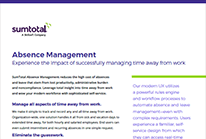 Absence Management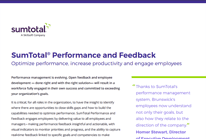 SumTotal® Performance and Feedback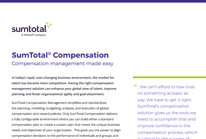 SumTotal® Compensation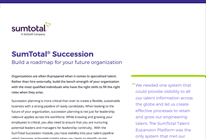 SumTotal® Succession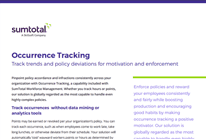 Occurrence Tracking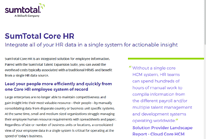 SumTotal Core HR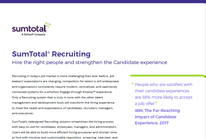 SumTotal® Recruiting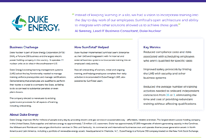 Duke Energy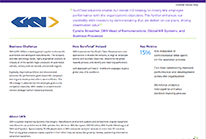 GKN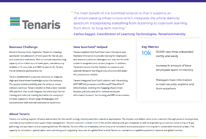 Tenaris
Skywest
RR-Donnelly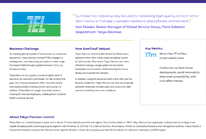 Tokyo Electron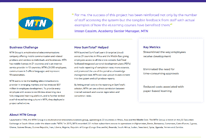 MTN South Africa
Flushing Bank
Air Canada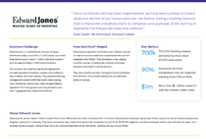 Edward Jones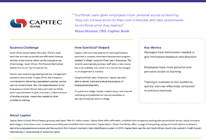 Capitec Bank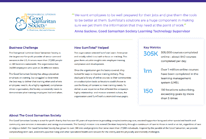 Good Samaritan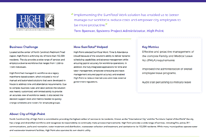 City of High Point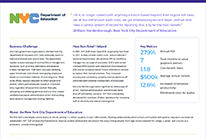 New York City Department of Education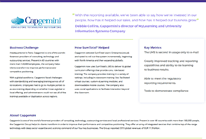 Capgemini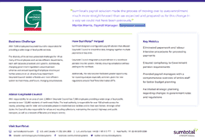 Gwynedd Council
Jumeirah Group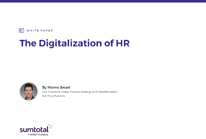 The Digitalization of HR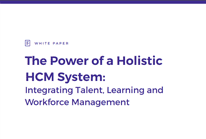 The Power of a Holistic HCM System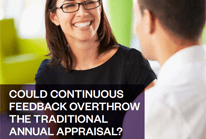 Could continuous feedback overthrow the traditional annual appraisal?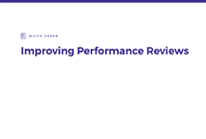 Improving Performance Reviews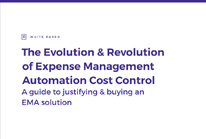 The Evolution & Revolution of Expense Management Automation Cost Control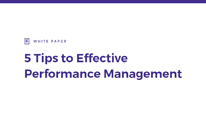 HR Field Guide: 5 Tips To Effective Performance Management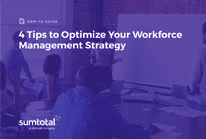 4 Tips to Optimize Your Workforce Management Strategy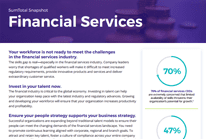 SumTotal Snapshot – Financial Services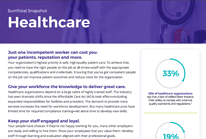 SumTotal Snapshot – Healthcare
SumTotal Snapshot – Continuous Performance Feedback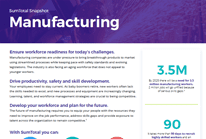 SumTotal Snapshot – Manufacturing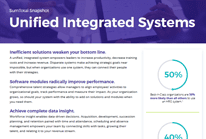 SumTotal Snapshot – Unified Integrated Systems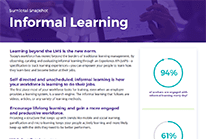 SumTotal Snapshot – Informal Learning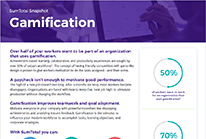 SumTotal Snapshot – Gamification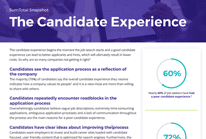 SumTotal Snapshot – The Candidate Experience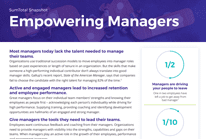 SumTotal Snapshot – Empowering Managers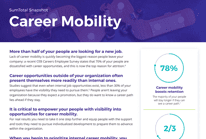 SumTotal Snapshot – Career Mobility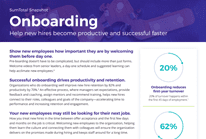 SumTotal Snapshot – Onboarding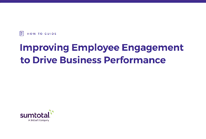 Improving Employee Engagement to Drive Business Performance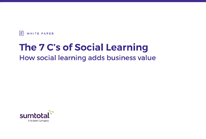 The Seven C's of Social Learning: Beyond Collaboration to Business Value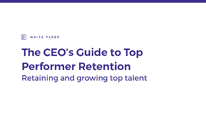 CEO's Guide to Top Performer Retention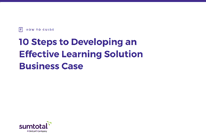 10 Steps to Developing an Effective LMS Business Case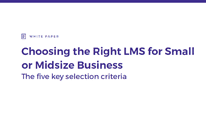 LMS Simple Selection Guide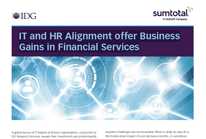 IT and HR Alignment offer Business Gains in Financial Services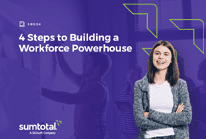 4 Steps to Building a Workforce Powerhouse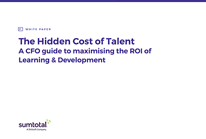 A CFO guide to maximising the ROI of Learning & Development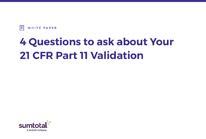 4 Questions to ask about Your 21 CFR Part 11 Validation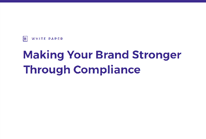 Making Your Brand Stronger Through Compliance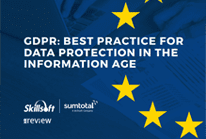 GDPR: Best Practice for Data Protection in the Information Age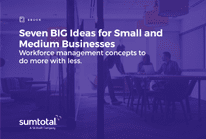 Seven BIG Ideas for Small and Medium Businesses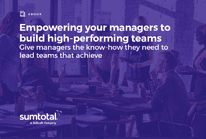 Empowering your managers to build high-performing teams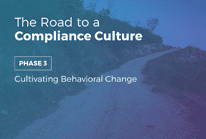 Phase 3: The Road to a Compliance Culture: Cultivating Behavioral Change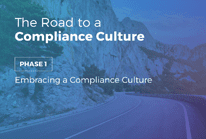 Phase 1: The Road to a Compliance Culture: Embracing a Compliance Culture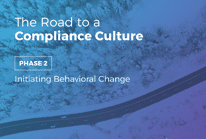 Phase 2: The Road to a Compliance Culture: Initiating Behavioral Change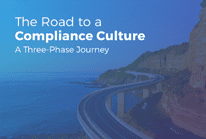 The Road to a Compliance Culture: A Three-Phase Journey Overview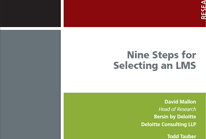 Bersin by Deloitte: Nine Steps for Selecting an LMS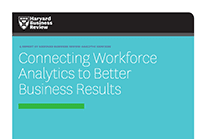 HBR Research: Connecting Workforce Analytics to Better Business Results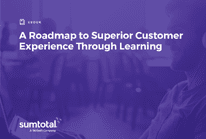 Superior Customer Experience Through Learning