Interested in becoming a partner?
Contact us now and learn how SumTotal can help expand your business.
Partners: Latin America

Cognizant Technology Solutions
Cognizant enables global enterprises to address a dual mandate: to make their current operations as efficient and cost-effective as possible and to invest in innovation to unleash new potential across their organizations.
What makes Cognizant unique is our ability to help clients meet both challenges. We help them enhance productivity by ensuring that vital business functions work faster, cheaper and better. And, our ability to conceptualize, architect and implement new and expanded capabilities allows clients to transform legacy models to take their business to the next level.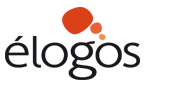 e logos
Socios en capacitación y desarrollo para la mejora del desempeño y el logro de los resultados de negocio.

Netting Solutions
We bring more than 10 years of experience working as Global Extended Teams for our clients developing lead nurturing, marketing automation and blended learning services and products for local and global strategies. Nettingsolutions' expertise in implementing, managing, and measuring global strategies in North America, Latin America, and EMEA.
With headquarters in Miami and offices in major Latin American markets (Sao Paulo, Mexico City, and Bogota), Nettingsolutions has the capability to successfully implement your different initiatives throughout the region.

Ravida
Fundados en 2003, proveemos soluciones educativas a Corporaciones, Colegios, Instituciones Públicas, Gobierno, Instituciones de Formación profesional y otras entidades.
RAVIDA, S.A. provee soluciones tecnológicas para la educación. Contamos con un rango de elementos que pueden integrarse desde equipos físicos para la enseñanza hasta software y contenidos.
Cubrimos las áreas de K-12, Universitario y Formación Profesional.

SIM – Service Integration Management
SIM – Service Integration Management founded in 2005. Its headquarters is in Brasilia/DF, with offices in São Paulo/SP, Rio de Janeiro/RJ, Salvador/SA, Recife/PE and Fortaleza/CE. The Company's board is composed by a highly experienced team, coming from large IT companies, skilled to drive big and complex projects in HR. Our consultants are certified to implement Strategic People Management Solutions, Competence Management, Performance Assessment, Talent Management, Corporate Universities, BPM, Governance Policies and uses Change Management techniques to increase efficiency in implementation of IT solutions. Its principal business partner in Brazil is SumTotal where is the Master Distributor.

Sistemas CBT
Sistemas CBT provides consulting services and solutions for your Human Capital Management trough methodologies focused on satisfying our costumers. With over 15 years experience in the market and more than 150 employees, we've managed to understand the main needs of the areas of Human Resources. Because of this we can provide tailored solutions which main goal is achieving increased productivity of your organization and reduce your operating and administrative costs, while we support our clients to execute their strategy optimally.

Soluciones Capitales
"Soluciones Capitales is a 100% Mexican company dedicated to improving the companies, through their human capital management. The most important asset. Soluciones Capitales offers a comprehensive solution providing 3 important areas. 1. Strategic consulting: We help your company to be better, developing profiles, sales strategies, policies and procedures, etc..2. Creating online courses, generating content and information for your company, additionally we generate the content with interactive design.
3. Implementation and support of human resource systems. Integration with your own systems and with SumTotal Systems Inc. technology."