Sify is the largest ICT service provider, systems integrator, and all-in-one network solutions company on the Indian subcontinent. Sify has also expanded to the United States, with headquarters in the heart of California's Silicon Valley.
Sify has an illustrious track-record in creating learning solutions globally. Our award-winning solutions align with the client's business and learning & development goals, to affect changes and improve employee performance and organizational outcomes. The eLearning business build platforms to enable immersive and accelerated learning experiences that are designed to help transform the workforce.
The business provides LMS consulting, implementation and support services, eLearning, Instructor-led trainings, 3D Interactive Media, Mobile & Tablet learning, Virtual Reality, Augmented & Mixed Reality, learning portals, localization, legacy content transformation, learning design consulting & advisory services.
As a partner of SumTotal, Sify provides pre-sales, sales, consulting, implementation, and support services for SumTotal products. Sify is also a certified Demo and Implementation partner. Sify's extensive experiences and expertise in talent management solutions backed up by SumTotal Systems' technology and platform creates a unique value proposition for customers.
Partner Badges: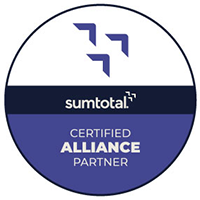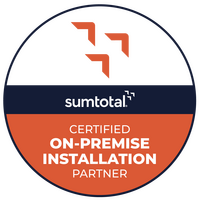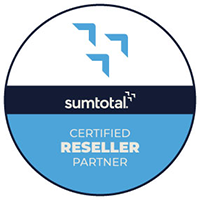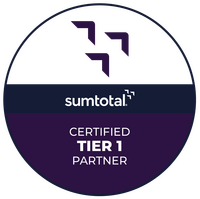 Quotes speaking to the benefit of partnering with SumTotal:
"SumTotal's future-ready Talent Management Suite is just the right fit for Sify's workforce transformation solutions for global customers."
Indresh Chauhan, AVP Sify eLearning (North America)
"From the very early stages of our discussions, SumTotal were able to articulate and clearly position the value that their products are delivering to the market, and in the age of Digital Transformation the flexibility and immensely configurable SumTotal Suite brings a highly adaptive solution that can easily be aligned to the ever-changing demands within the L&D environment. We're excited about the opportunities our SumTotal partner certification presents both for our existing and future customers, and also the capability expansion this brings to our already award-winning products".
John Chalmers, Sales Director Sify Technologies Limited (UK & Europe)
"Thank you so much for being the loyal, most hard-working team I have ever had the pleasure of working with."
Sam Craft at Alcon Medical Devices
"The VR training that Sify developed is a really nice addition to our curriculum on unconscious bias. Talking about developing empathy and identifying bias is one thing but experiencing it is quite another. And that's what VR enables our hiring managers to do now."
Izetta Phillips, Training Manager at Merck
"The Bridgewater-Sify partnership is a testament to how strategic partnerships can help a small business target a niche area like OCM and training to gain entry into intensely competitive areas like IT services and then build credibility and trust on their journey to bigger things."
Mark Montgomery, CEO of Bridgewater Consulting Group