Neeyamo is a Reseller, Implementation & Support, and Integration partner with SumTotal. Neeyamo works with the SumTotal team to implement Talent and learning solutions across the globe. We would carry out end-to-end implementations starting from requirement gathering to launching of the platform. We can also help with third party integrations and application support post Go Live.
About Neeyamo
Neeyamo is a leading platform-based HR solutions provider focused on delivering global HR and payroll services to multinational organizations with operations across a long-tail of countries.
With more than 1,700 professionals serving clients across 190+ countries and underpinned by its technology wing NeeyamoWorks, Neeyamo works at the intersection of business and technology to deliver best-in-class HR solutions to global enterprises and create sustainable value to the stakeholders.
Neeyamo leverages its unique service-based model and functionality-rich, next-generation portfolio of HR products to help organizations enable agile and scalable business. With deep functional and industry expertise, and its breadth of geographical reach, Neeyamo envisions to stand at the forefront of revolutionizing the global HR ecosystem and meet the market-specific requirements including Global Payroll, Benefits, Workforce Administration, Background Screening, and Employee Helpdesk.
Partner Badges: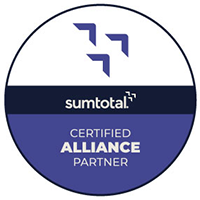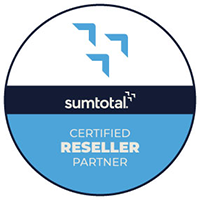 "Neeyamo's partnership with SumTotal will allow global organizations to subscribe to one of the world's most popular talent management solutions while leveraging Neeyamo's global HR and payroll services, thereby allowing them to have a single platform for their global needs. Neeyamo is extremely happy to collaborate with SumTotal which will broaden our horizons to serve our customers with the best-of-breed solutions."
Samuel Isaac, Senior Vice President, Strategy & Head of Global Marketing at Neeyamo