SumTotal Implementation & Support Services
Companies that educate and prepare their people for changes in the workforce stay competitive in their industry. At GP Strategies, we understand that technology and strong implementation and adoption practices enhance these learning and talent management strategies to maximize your return on investment and power your organization with compelling, sustainable growth. GP Strategies has over 20 years of experience implementing and supporting the SumTotal platform across many different industries, helping businesses improve their workforce and deliver key business outcomes. Our GP Strategies Practice Team has in-depth experience and knowledge implementing and supporting SumTotal software, both on premise and software as a service (SaaS), across multiple versions.
GP Strategies services include:

Consulting

Planning and roadmap development
Proposal development
Business practices
Change management and user adoption services

Implementation and integration support
Administrative support
Migration support
Report consulting and development
Custom content and interface design
Hosting services
Configuration support
Upgrade support
Health check and solution enhancement
Quarterly cloud-based release management annual solution review
Partner Badges: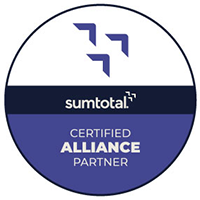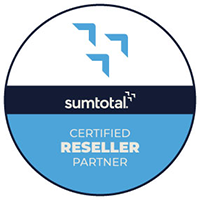 Their geographic presence; depth of experienced consultants; and ability to support global, complex, and even multilingual implementations makes them an ideal partner for SumTotal.
Will Hicklen, VP of Global Alliances & Operations, SumTotal Systems