A learning management system to take you to the next level.
WHY SUMTOTAL?
Learning your way: Each of your employees has specific development needs, the SumTotal LMS supplies tailored learning paths with a massive library of courseware options.
Courses on the go: Enable your remote and field employees with the SumTotal Mobile App. Learners can start learning on one device and finish on any other.
Manage compliance: Ensure your employees have the certifications they need and track their progress with auditable course management.
Fill out the form to request your free demo.
MAKE THE LEARNING EXPERIENCE PERSONAL AND ENGAGING
SumTotal delivers an unrivaled learning experience. We've included the best parts of a modern consumer driven experience that everyone will find familiar and intuitive. SumTotal is content agnostic, our focus is to deliver content and learning from your chosen providers. Regardless of where learning occurs SumTotal's Learning Management can track it and deliver it seamlessly. SumTotal's learning experience is modern, engaging, consistent and underpinned with detailed analytics and reporting.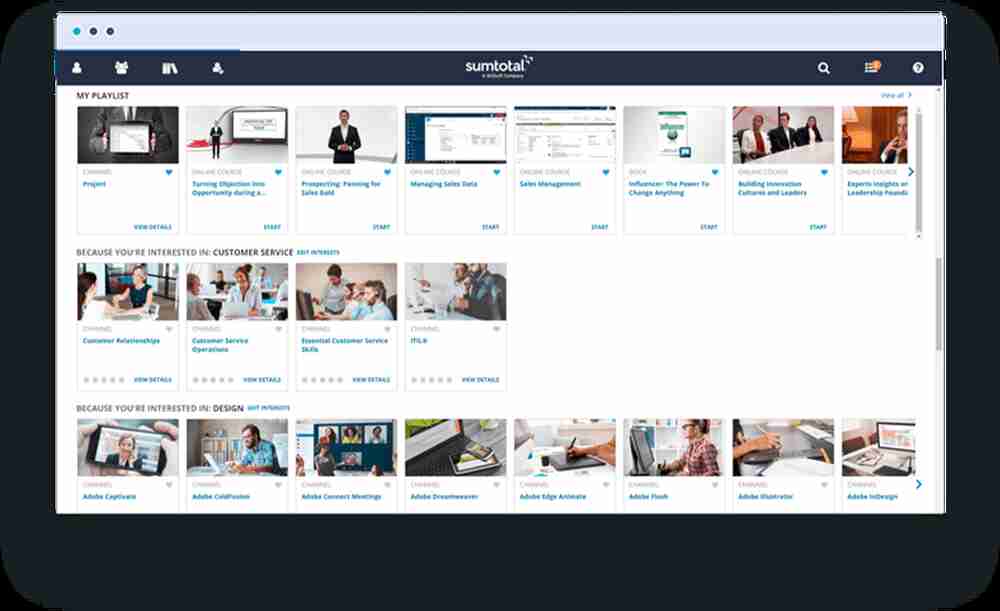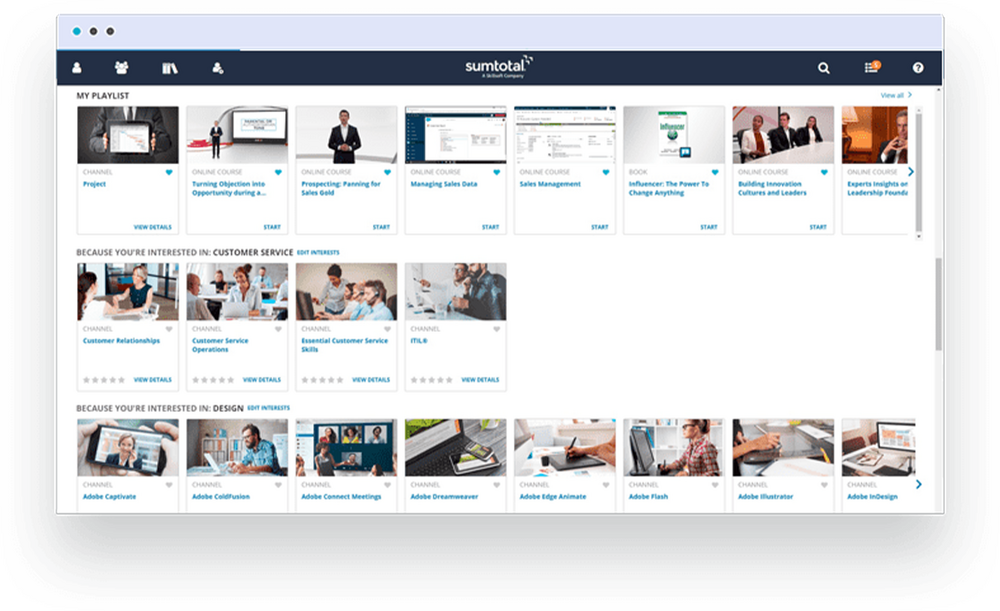 SOLVING THE MOST COMPLEX COMPLIANCE AND LEARNING ENVIRONMENTS
SumTotal takes the most complex learning requirements for organizations and translates them into a powerfully configured learning solution. If compliance is a business imperative, SumTotal delivers a validated solution to meet your objectives. The more diverse your learning needs, the better fit SumTotal is for your organization. SumTotal has a long history of working with highly regulated, globally distributed, and complex enterprise organizations. Let us show you how we can solve your compliance needs.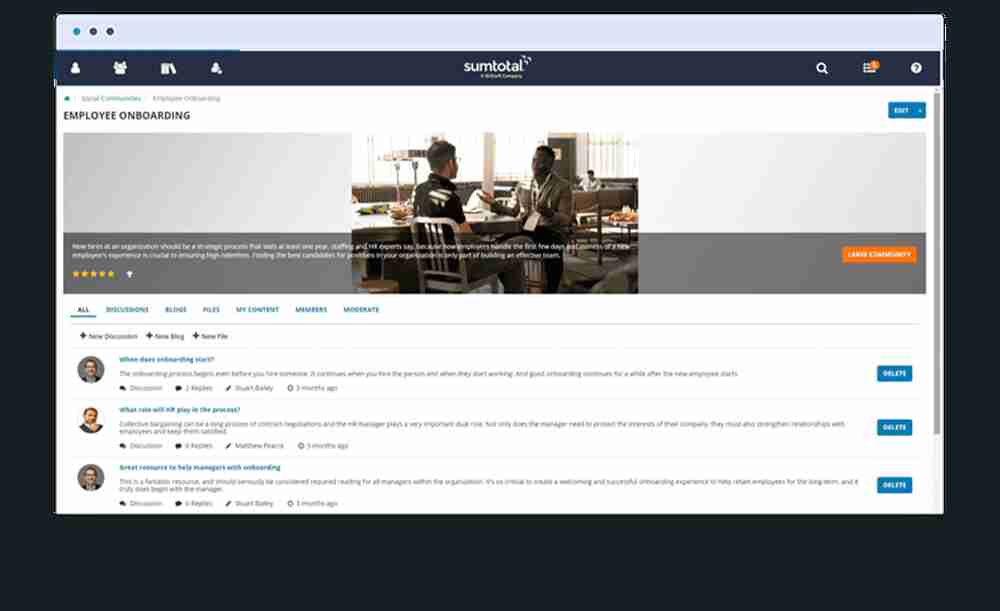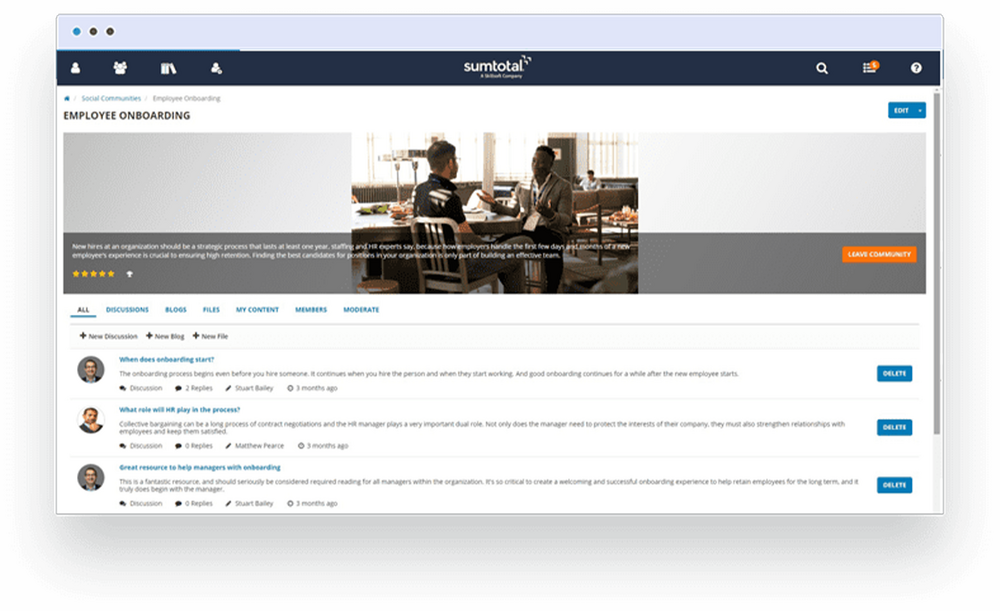 LEARNING AVAILABLE ON ANY DEVICE
Today's employees expect a personalized learning experience, available in the palm of their hands with an intuitive and engaging user experience. Relevant learning served to any mobile and tablet OS helps increase their overall engagement and productivity – ensuring they have a seamless connection to courses and content right in the flow of work. The SumTotal Mobile App puts continuous learning within reach for both online and offline learning.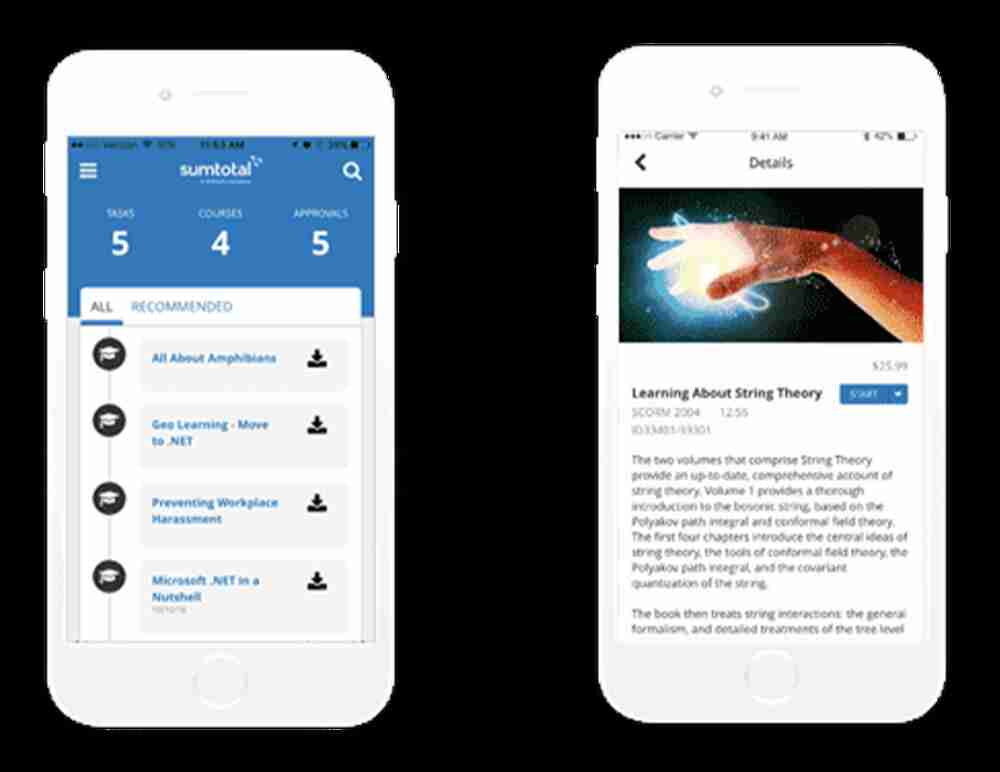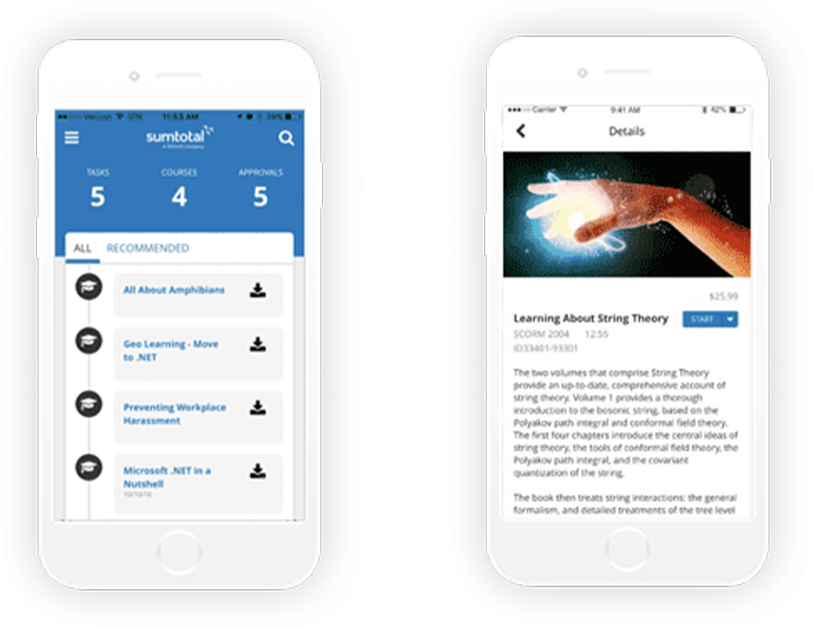 DRIVE ENGAGEMENT THROUGH SOCIAL COLLABORATION & GAMIFICATION
Promote informal learning by giving learners a complete set of social tools and communities-of-practice to collaborate and share knowledge around any topic or activity. SumTotal offers social ratings and feedback, including tools for agile creation of content by subject matter experts.
SumTotal's gamification capabilities, including badges, levels, points, and leaderboards, excite your employees and increase engagement by rewarding learning behaviors.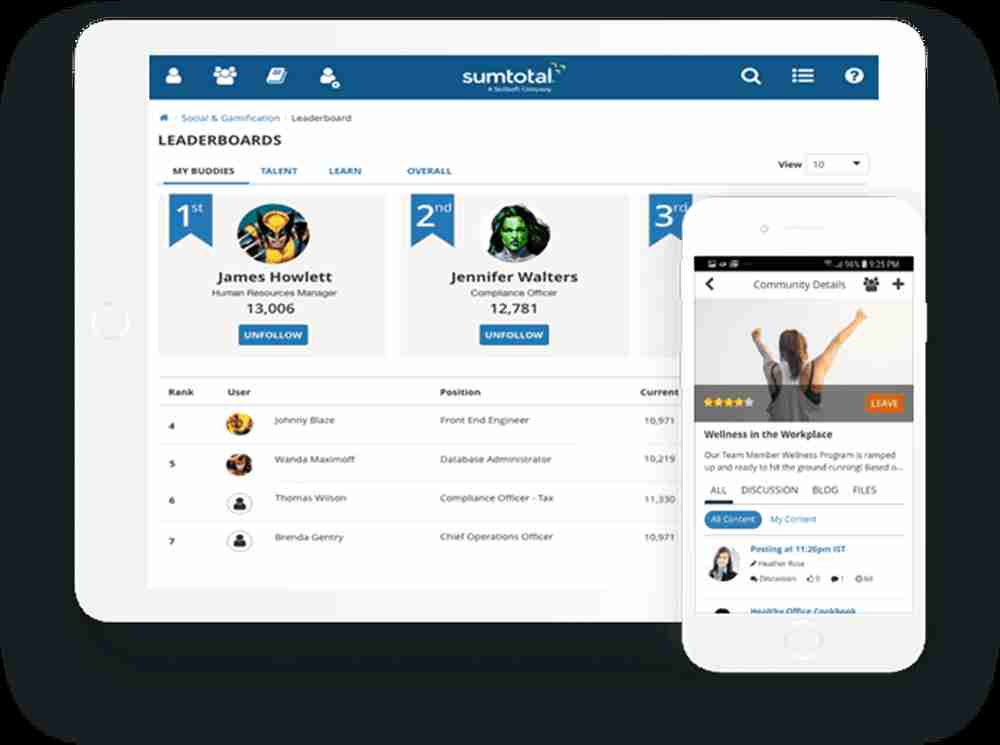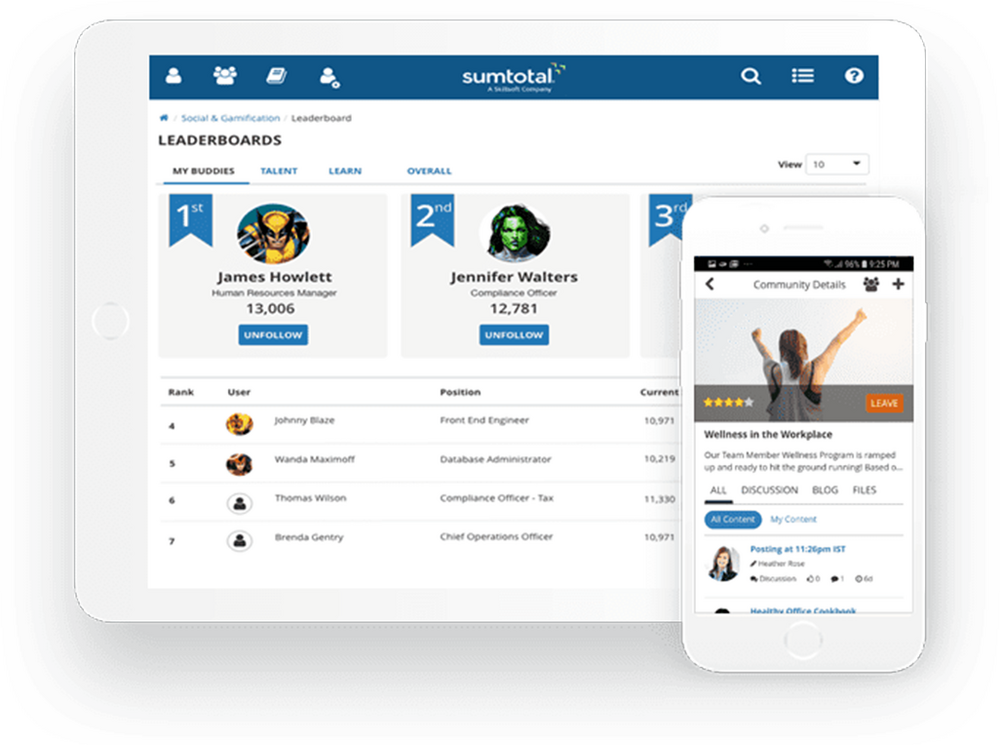 " SumTotal is fundamental to the establishment of a new corporate learning mindset at Clean Harbors, one that sees learning as an agile, ongoing process rather than a fixed destination."
Kyle Peavler, VP Training & Development, Clean Harbors