Deploy the right people for the job at the right time and cost.

SumTotal Scheduling makes the constant drive to do more with less possible. Integrate your schedule with learning, talent, and corporate goals to make your workforce a strategic advantage. Complete automation and self-service ensures that only available, qualified, and skilled employees are on the schedule.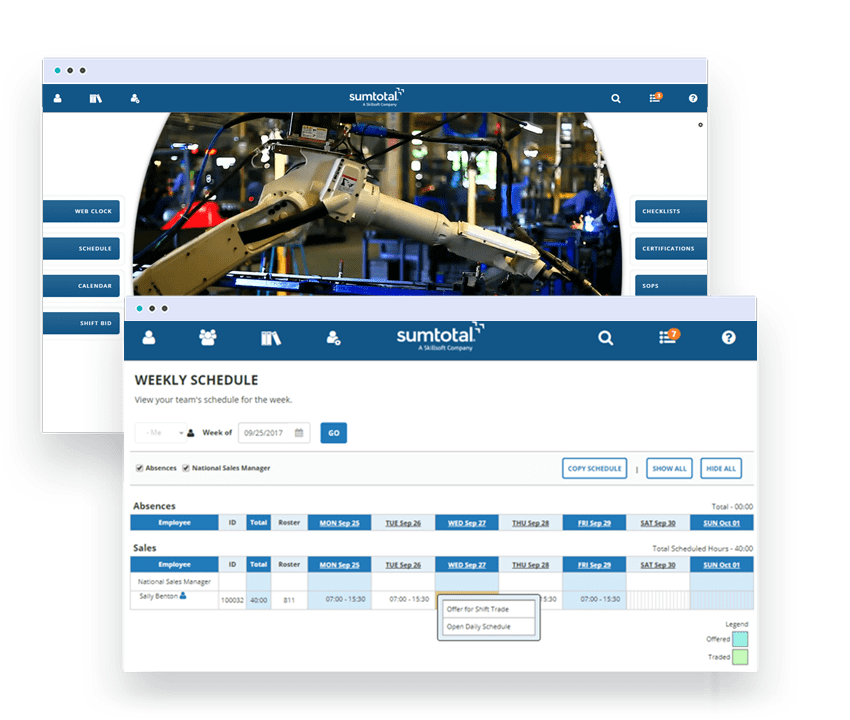 Guard against workforce noncompliance.
Real-time training and certification validation help negate noncompliance risks. With SumTotal, your schedule is synchronized with Time & Attendance and
Absence Management and unified with the Talent Expansion Suite so employees' training, certifications, absences, availability, and skills are accounted for all in
one place.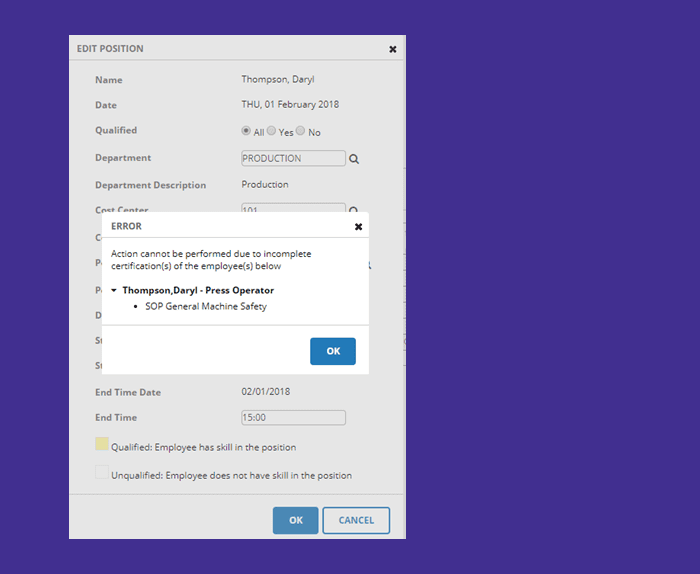 Deploy a predictive, interactive schedule that optimizes your business.
SumTotal refines the process of organizing people on appropriate shifts so you always have the best talent on the jobs with less administrative effort.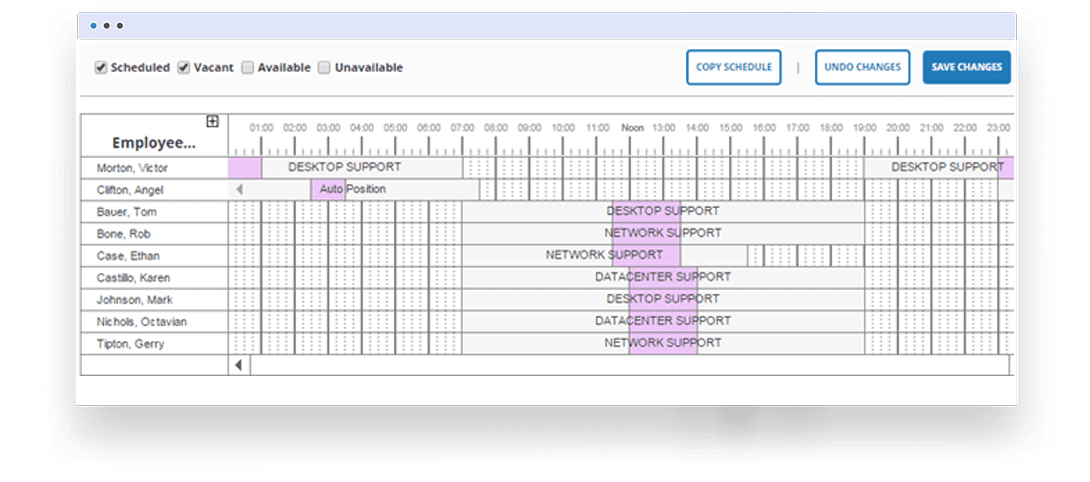 Reach your employees where they are with self-service.

Self-service empowers your global workforce to be active participants in the scheduling process. From entering availability to trading or bidding on shifts, self-
service significantly reduces the time it takes to create accurate schedules, provides two-way communication between employees and managers, and enables a
more productive and engaged workforce.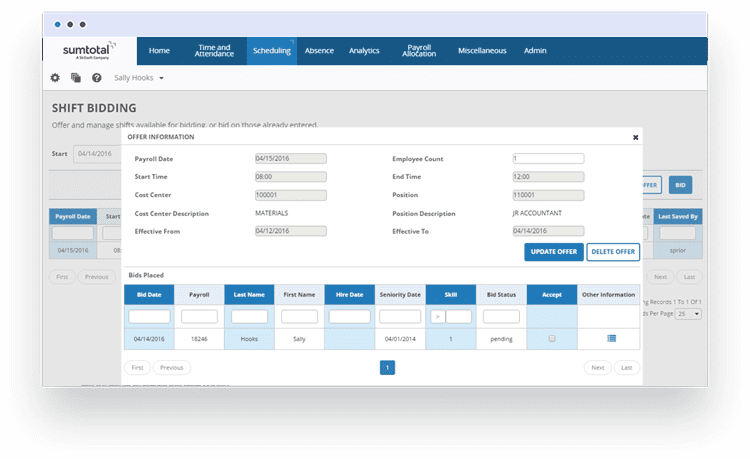 It's about time it's about time.
SumTotal Workforce Management was developed with every aspect of time in mind, giving you complete insight into your workforce. As part of the unified Talent Expansion Suite, Scheduling, Time & Attendance, and Absence Management allows organizations to integrate all-things-time with their talent and learning strategies—all in one place.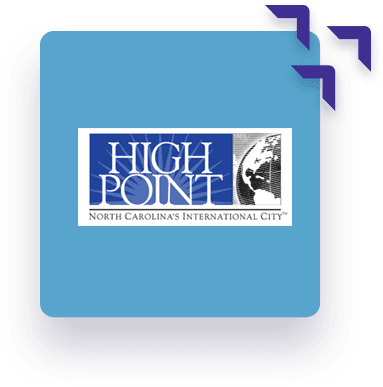 SumTotal has enabled us to better manage our workforce, reduce costs and empower city employees to be more productive.
Tom Spenser
CITY OF HIGH POINT
Ready to eliminate manual processes and 
increase your bottom line?
Case Study: City of High Point
See how the "International City" improved absence and leave programs for their large and distributed workforce spanning fire, police, parks & recreation and more.
Nucleus Research: WFM Technology Matrix 2017
SumTotal is a recognized leader in Workforce Management with technology that brings workforce management together with talent and learning in one platform.
White Paper: Making Your Brand Stronger Through Compliance
To proactively manage compliance, training, work management, and tracking should all be integrated into the system your people use every day.