Manage all aspects of time away from work while staying
compliant and protecting your bottom line.
SumTotal Absence Management makes absence and leave management an automated process for your entire workforce. Whether your employees are distributed, hourly or salary, unionized, or have unique requirements, this system can handle it all.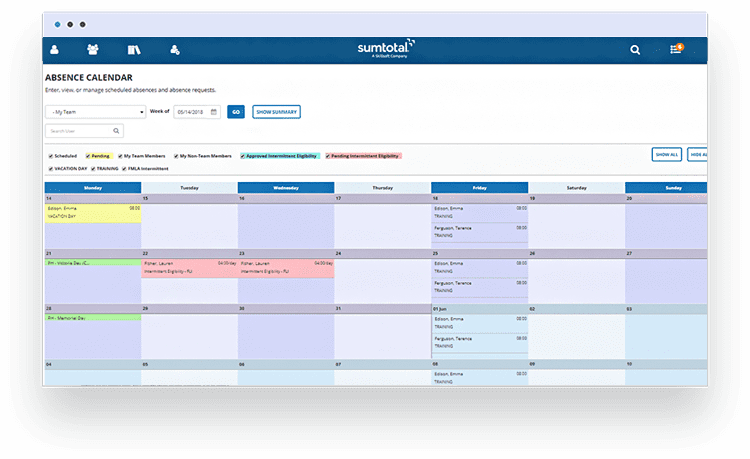 Create absence and leave requests with the self-service
request wizard.
SumTotal's self-service wizard eradicates the back-and-forth communication that traditional systems require.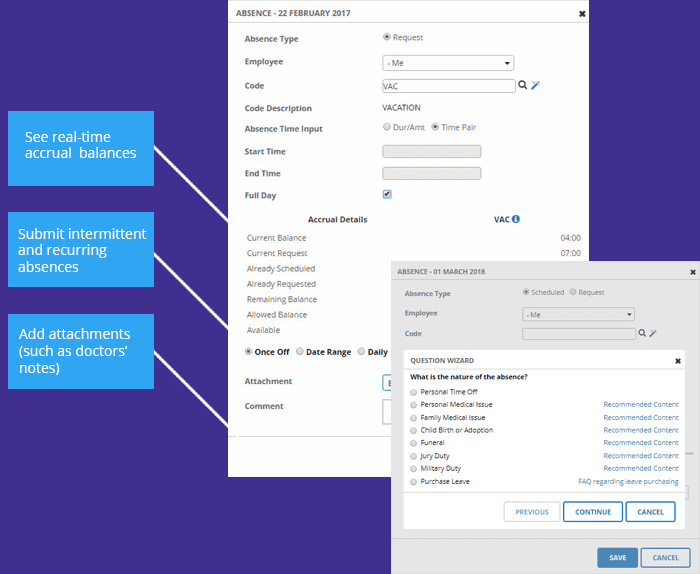 Manage and access accruals in real time. Even with
complex requirements.
Improper accrual management is an expensive and error-prone problem that Absence Management eradicates, single-handedly yielding ROI. Even with unique and unusual requirements, SumTotal has the flexibility to deliver a solution that is right for your organization.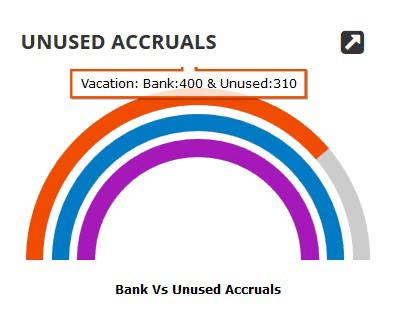 Streamline leave management for consistent application throughout your organization.
SumTotal Absence Management takes care of all time away from work including Leave Management (such as short term disability, FMLA, military leave, etc.) and is available as part of your Workforce Management investment.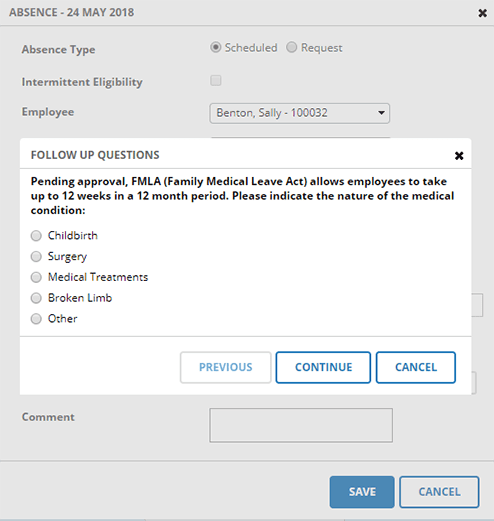 It's about time it's about time.
SumTotal Workforce Management was developed with every aspect of time in mind, giving you complete insight into your workforce. As part of the unified Talent Expansion Suite, Scheduling, Time & Attendance, and Absence Management allows organizations to integrate all-things-time with their talent and learning strategies—all in one place.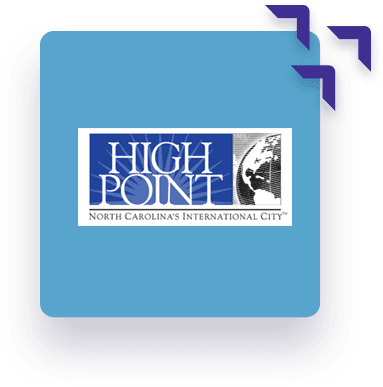 SumTotal has enabled us to better manage our workforce, reduce costs and empower city employees to be more productive.
Tom Spenser
CITY OF HIGH POINT
Ready to eliminate manual processes and 
increase your bottom line?
Nucleus Research: Four HCM Mistakes to Avoid
To avoid selecting the wrong option for HCM technology – and squandering the investment – employers should avoid several common mistakes.
Case Study: City of High Point
See how the "International City" improved absence and leave programs for their large and distributed workforce spanning fire, police, parks & recreation and more.
Gold Award: Brandon Hall Excellence in Technology
Read how SumTotal Workforce Management earned the highest award for time & attendance, scheduling, absence and leave management, compliance, and self-service capabilities.