SumTotal Performance Management
Develop Every Employee, Everywhere
Your employees are working everywhere. In your facilities, at home, on customer sites, and in the field. They are mobile. They are part-time, full-time, and gig-based. They're paid hourly, by the month, and by invoice. They may even be doing one job on a morning shift and an entirely different capacity by the time the sun goes down. But, your mission remains the same for every employee: to help them perform their best today and grow to be better tomorrow. You need a way to streamline performance management, including every process that your managers need to support their teams.
SumTotal® Performance lets you automate and optimize performance management while easily aligning employee development and goals with your organization's objectives. Our holistic approach supports your strategic initiatives while ensuring individuals see their contributions and feel like valued members of your organization. With cascading goals, role-based dashboards to monitor progress, and development planning to balance company and personal goals, SumTotal Performance enables you to configure the process that works for you.


Make Performance Management Meaningful
The one thing that all organizations' performance management processes have in common is that they are all different. Actions such as cascaded goals, 360 reviews, quarterly career discussions, peer feedback, and certification evaluations vary greatly across companies, and sometimes even across teams. The shift from stagnant annual review processes to ongoing feedback mechanisms and coaching requires a flexible solution to meet the diverse needs of managers across the organization.
SumTotal delivers performance feedback that is insightful and actionable, with visual indicators to monitor priorities and progress. You can capture real-time feedback linked to specific goals and competencies to make performance discussions meaningful and motivating. Aggregate competency feedback and track year-over-year progress metrics that help managers and employees see growth in their skills and improvement in their work. That's a boost to morale you can finally measure.
Take Performance on the Road

The SumTotal Mobile App gives managers quick access to key metrics for employees via My Team and digging in from the mini-profile page. Managers and employees can request and give feedback "in the moment" from a smartphone or tablet. So, giving and reviewing feedback for full and part-time employees has never been easier.
Measure, Act, and Grow
Measuring performance is important, but what you do with that information and how quickly you can act on it is even more vital. SumTotal Performance is part of the SumTotal Talent and Development suite — one configurable solution, making it easy to drive pay-for-performance, succession planning, and ongoing development activities.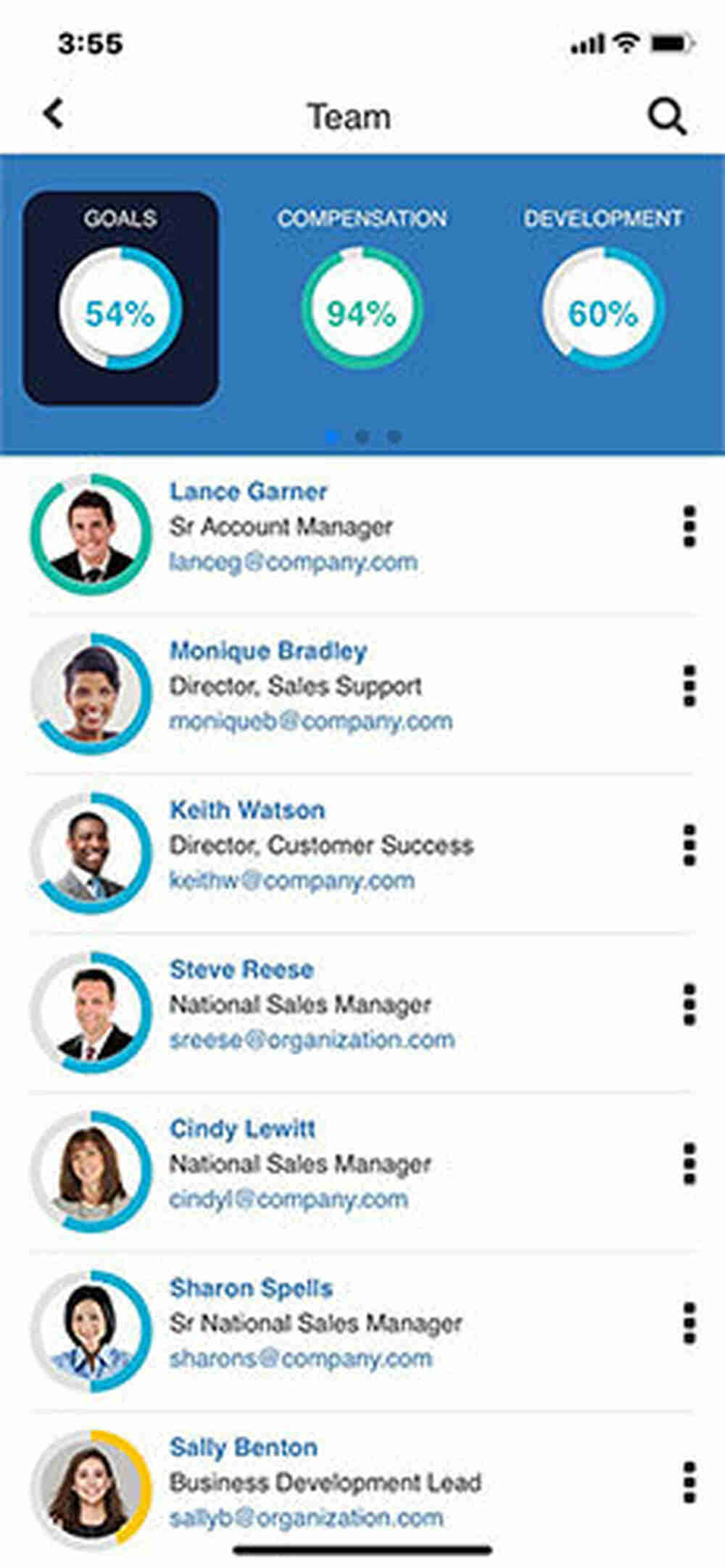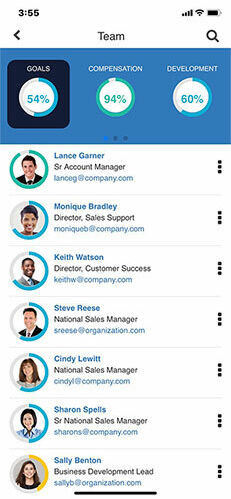 Benefits
Configure annual reviews with rules and workflows
Create flexible performance programs for full or part-time employees
Drive learning activities with a snapshot review to document performance conversations
Align compensation guidelines with performance ratings
Connect informal discussions to the performance reviews with one click
Create personal and professional development plans based on goal achievement
Connect with colleagues and managers ormentor within online communities
Streamline the performance process of hourly and union employees
Feature Highlights
Development Wizard suggests activities based on competencies, goals, and career path
Flexible review options

Employee capability surveys
360 Reviews and peer reviews
Mini reviews for hourly employees
Competency reviews
Performance snapshot reviews
Job certification and proficiency reviews

1:1 Journals
Rating distribution management
Career pathing tools and development wizard
Multiple manager hierarchy support
Flexible review workflows
Record and track one-on-one employee conversations
Connect informal discussions to the performance review, with one click
Skills and competencies linked to development
Cascade strategic organizational and department goals
Monitor performance progress from manager dashboard