Bluewater Learning
Since 2003, organizations have trusted Bluewater for learning, talent and human capital solutions that effectively develop their people and drive their business forward. With experts in user experience, content, administration, process, technology, data, reporting and analytics, Bluewater fills the gaps.
Our team can come alongside you at any point in your SumTotal engagement – whether you are looking for pre-implementation consulting, a partner to help you strategize your new implementation, or are a legacy SumTotal customer who needs help keeping their system aligned to their growing business needs.
Get everything you need to begin building and optimizing the system of your dreams today – without adding staff.
Specializations
Bluewater Decision Analytics
Do you find your organization is bogged down building tactical reports and aren't meeting overall strategic business goals?  Bluewater's decision analytics Strategy and Blueprint offering helps you get insight from your data so you can take action. From building custom reports to making decisions based on data, Bluewater Decisions Analytics can help you start making an impact with data. To learn more about this unique offering click here
Bluewater Assurance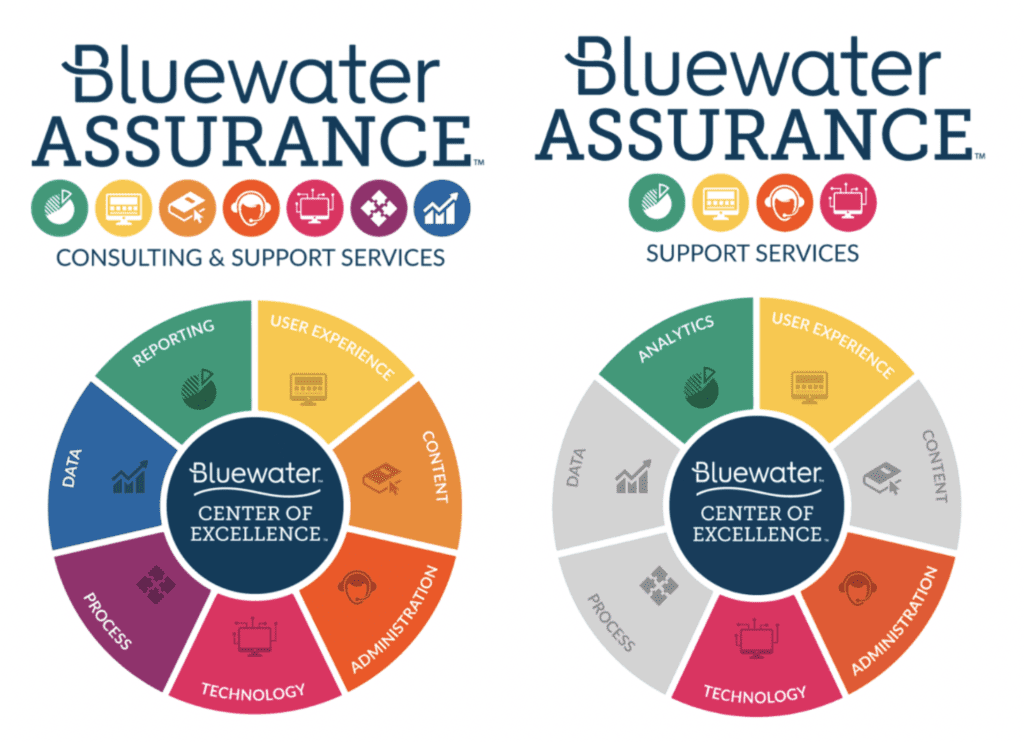 Bluewater has defined 7 crucial service areas that are essential to obtain value from an LMS software. Are you lacking the time or resources to fully support all of these areas to achieve business goals for your SumTotal system? No Problem! Bluewater's Assurance program is a subscription consulting and support services package designed to help you fill those gaps so you can focus on achieving strategic business goals. Bluewater Assurance gives you ongoing access to the resources and expertise needed to keep your SumTotal platform up and running.  Want to learn more? Click here
Our Services