Today's workforce wants to know you'll invest in their career
Dedication to development is a differentiator
What success looks like:
Personalized and accelerated development experiences, opportunities and time-bound challenges
Quick on-demand skill development at the moment of need
Competency development for large segments of workers at the push of a button
Empowering of employees to take action on their own development and career trajectory
Develop – how we deliver
Simple and Unified
Consumer-led design

Development is connected & meaningful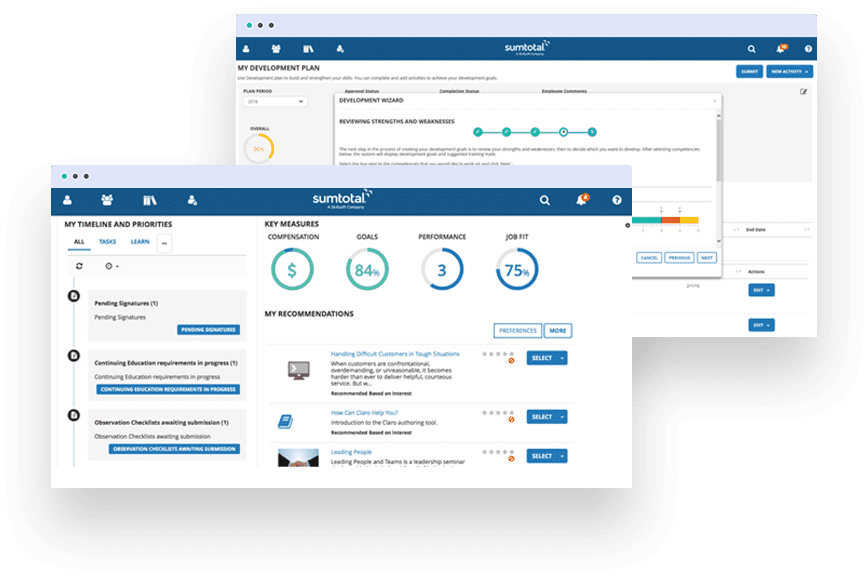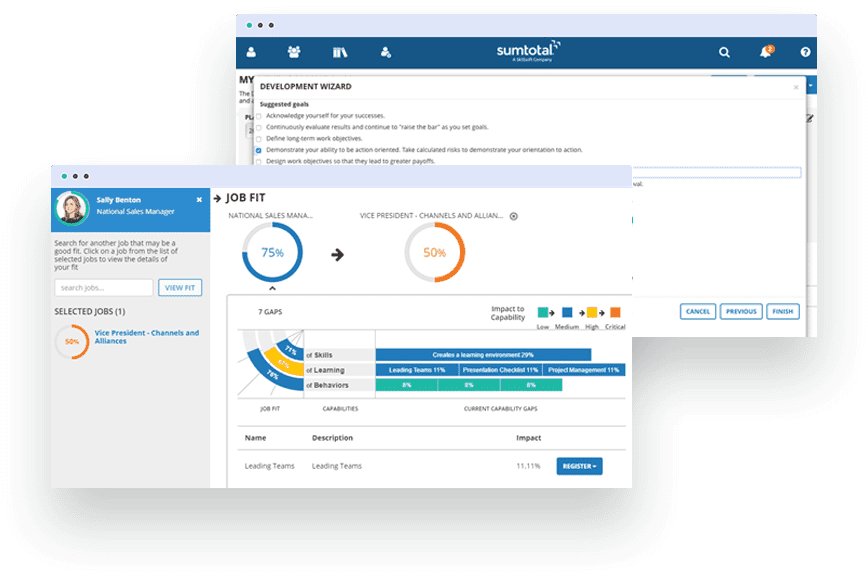 Personal and Adaptable
Support a vision for career mobility

Development is connected & meaningful
Innovative
Enable a modern approach to learning

Evolve Performance Feedback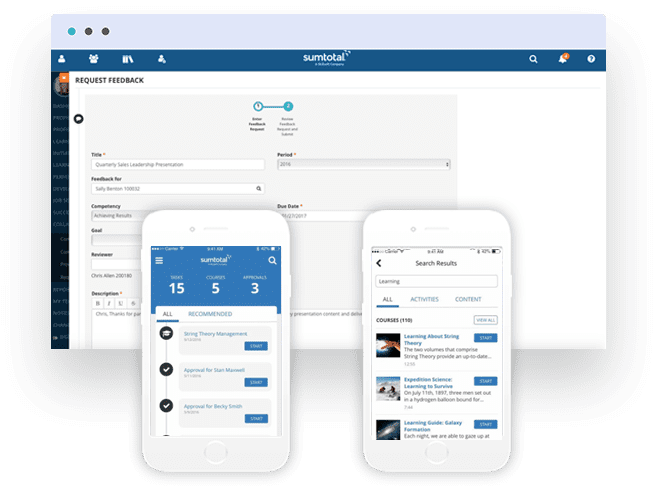 Transformed HR Function, including Learning and Development Approach.
With industry-recognized programs for employee development, Florida Blue was looking to go further with the SumTotal platform.
Sharp focus on meeting the ever-growing demands of their customers and marketplace through developing the skills of their employees.
Florida Blue's transformation to date has helped provide the business case to blend their Learning platform with performance management, succession planning, and career development.