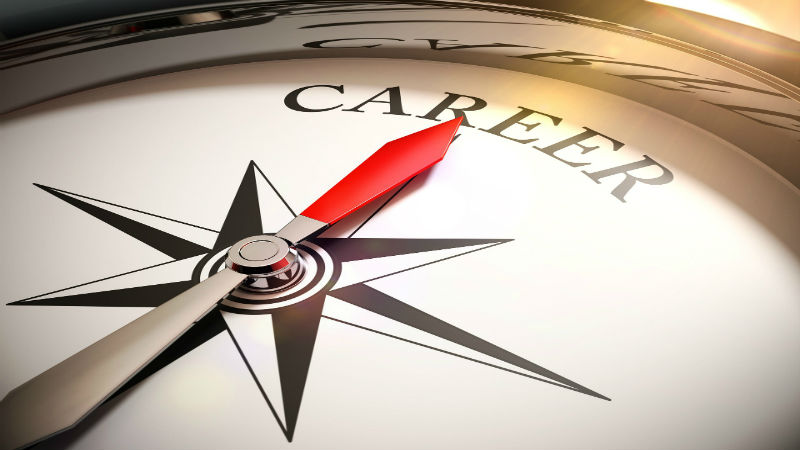 Think the war for talent is an overused term describing the challenges recruiters face to fill open requisitions? Think again. In the United States alone, the U.S. Bureau of Labor Statistics has consistently shown monthly job growth for years. Meanwhile, wage growth is starting to inch up, a trend that seems unlikely to stop given the rise in demand for skilled workers, making it more expensive for employers to fill open positions. These challenges have a real and direct impact on every organization's bottom line.
Furthermore, the problem doesn't stop once you've attracted the top talent. Employers now need to work at making it a priority to retain employees. A recent survey by the global staffing firm Robert Half found job-hopping is a significant trend in the marketplace today with 64% of workers, 75% of those under 35, believing that frequent job changes will have an overall benefit to their career. The consequences of this for business leaders are enormous. HR must now execute a candidate-centric recruiting experience, package together salary and benefits offerings that deliver a competitive advantage and provide clear opportunities for career development and growth. In short, HR leaders must address challenges that have a direct and profound impact on business performance and financial results.
How to retain employees
Employees, once you get them in the door, want meaningful development opportunities. Transparency and relevance are crucial to delivering the experience each employee expects. Listing career development on a corporate values poster will not cut it. Gallup research finds that 87% of Millennials and 69% of non-Millennials rate "professional or career growth and development opportunities" as important or very important. However, too many organizations are missing the mark with career development. The same Gallup study found less than half of Millennials strongly agreed that they have had opportunities to learn and grow in the previous year. Moreover, only one-third reported their most recent learning opportunity was "well worth" their time.
Ryan Bonnici, the former senior director at HubSpot and now Chief Marketing Officer (CMO) of G2 Crowd, explains his philosophy on career growth with his staff:
"When I make clear to my employees that I want them to consider all options for their careers, they see that I'm genuinely committed to helping them learn and grow. They know it's not lip service; I care about their development. If I think they've gotten to the top of their learning curve on my team, and I can't figure out a way to help them grow, I will support their efforts to get a job somewhere else." 
Regardless of the outcomes, the fact is successful organizations are not only providing their employees with L&D opportunities, they are also doing so systematically and methodically. Technology is making this possible. Here at SumTotal, we offer employers a way, a tool, whereby they can easily and efficiently provide their employees a clear designated career path and one that progresses upward with learning. This career pathing capability allows employees to choose aspirational career opportunities and receive a personalized learning plan from which they can build the skills and competencies required to move to their next step.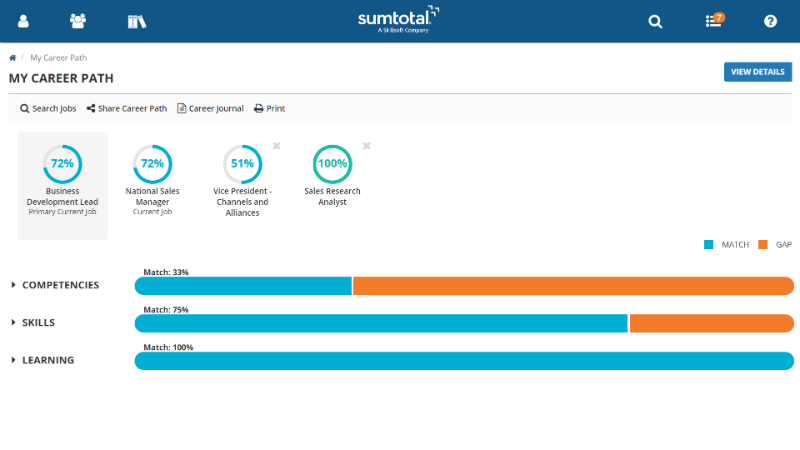 It's not just about the employees either. Organizations benefit exponentially by having a well-trained and motivated workforce. Not only are such employees more productive, they also grow in their role and build capabilities and expertise that the organization needs to adapt to changes in its business environment. Furthermore, as Josh Bersin pointed out during his keynote at our Perspectives 2018 conference, research from Deloitte illustrates that internal employees can develop the same skills as an external hire at one-sixth the cost.
In other words, investing in your hard-won talent is perhaps one of the most critical moves an organization can make in the current tight labor market.
Here's David Blake, senior director of global learning for PSAV, explaining why he believes the ability to systemize career development is a game-changer and one his organization is using to gain a competitive advantage.
Want to learn more about how to manage talent in today's competitive labor market? Read our whitepaper on How Learning Drives Talent Development and Growth: Creating the Talent You Need In-House