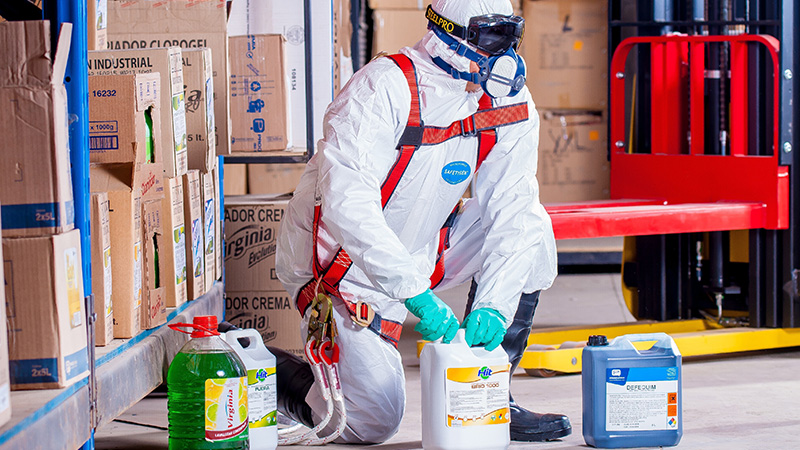 June is National Safety Month. This year's theme, "No 1 Gets Hurt," aims to reinforce and highlight the many ways organizations can protect their employees and ensure no one gets injured or worse at work, on the road and in their homes and communities.
As usual, the National Safety Council is providing downloadable material highlighting a different topic for each week. I encourage everyone to avail of these invaluable resources.
How safe is the workplace?
Since the introduction of the 1974 Health and Safety Work Act (HSWA) outlining legislation regarding an employer's responsibility and obligation to provide a safe work environment, there has been a significant drop in the number of workplace injuries and fatalities.
That's not to say such incidents no longer occur.
In 2016/17, 137 workers were fatally injured and 609,000 workers suffered a non-fatal injury. Further, 31.2 million days were lost due to work-related ill health and non-fatal workplace injuries, at the cost of £14.9 billion to the British economy.
Statistically, healthcare and agriculture were the industries with the highest incidence rates.
Although the number of prosecutions against employers has fallen, fines totaled over £69 million for the 2016/17 period. The HSE attributes this to the new sentencing guidelines, which relate the amount of the fine to the turnover of the organisation in question.
Maintaining a safe work environment is in everyone's best interest. Who is responsible for this? Everyone is, but often the onus falls on HR or L&D, if your organisation has one, to ensure employees are informed of their obligations around the issue.
Abigail Morakinyo, nurse and founder of Health in Check, a provider of health and wellness programmes says, "HR can play a role in health and safety compliance at work, by ensuring that every employee attends their induction prior to starting in their role."
But it doesn't stop there. Ensuring all employees have completed training and are current regarding compliance certifications is another essential step and one likely to fall on HR's plate.
While at first, this might appear as yet another task in an already full basket, technology is making these checks and processes easier and more efficient than ever before.
What do I mean?
Let's start by taking a look at what SumTotal and Skillsoft offer to help HR ensure a safe working environment for all.
Automation of Policies
SumTotal Workforce Management automatically ensures employees have the current certifications they need to be safe and compliant. The solution issues alerts when required training and certifications maintenance is upcoming. Also, it helps ensure that employees who are not compliant are not scheduled thereby preventing any situation where an employee is operating a machine or performing a task that might put them at risk.
Establishment of Proactive Compliance Processes
To pass a compliance audit, you will need to provide data to demonstrate that measures were taken to ensure employees, as well as suppliers, vendors and subsidiaries, are all in adherence to regulations. Producing this data is challenging unless you have the right compliance solution that will generate this data regardless of the data source. SumTotal can also facilitate routine internal self-audits to identify potential risk and assist you to take action.
Integrate training into flow of work
According to Bersin by Deloitte research, people have on average around 24 minutes per week to spend on learning. Therefore, as Josh Bersin says, "give people access to just enough information to do their jobs, deliver it when and where they need it, and use intelligence to make sure they get enough spaced learning and macrolearning in the process."
SumTotal Learning Management can deliver Skillsoft Compliance content, courseware and videos, which cover safety and health subjects aligned to country-specific regulations and is designed to be easily integrated into an employee's workflow. Skillsoft also offers micro training opportunities that easily integrate into an employees' workflow, giving knowledge that can be applied on the job immediately. And they do. Currently, 86% of Skillsoft users apply the learning, compared to the typical 20-50%, while 96% felt confident that would know how to handle a compliance related matter effectively.
A safe workplace is a right, not an option.