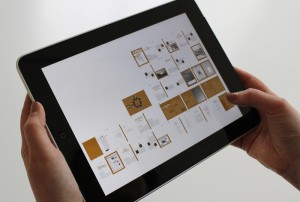 Digital transformation is a top priority for any organization positioning itself for future success. Most people don't need data to prove this – they simply feel it every day in their own work, and in their interactions with the organizations either serving them as customers or working with them as partners.
But if you do need some proof points, look no further than the latest CEO survey by Price Waterhouse Coopers, where digital transformation is a clear and consistent priority, or Gartner's research illustrating how many organizations are currently working on a digital transformation. Or peruse recent issues of The Harvard Business Review, a bellwether for leadership priorities, where you'll find a steady stream of articles about the necessity of digital transformation, including this rather interesting one.
Still not convinced?
Then check out these real-world examples of digital transformation, stories being devoured by organizations as they look for best practices and the pitfalls to avoid.
What's fascinating is that, despite all the discussion of the technologies powering digital transformation, at the heart of it all is the least digital part of every organization: people.
Sure, there's lots of talk about how digital technologies, especially artificial intelligence, will soon replace humans in the workplace. But we're simply not there yet.
For now, and the foreseeable future, behind every innovation and organizational change is the unwavering truth that people are still doing the work. And the more talented these people, and the more relevant their skills to the task at hand, the more successful the digital transformation will be.
For some companies – especially "digital native" companies like Google, Amazon, Netflix, AirBnB or whatever the hottest Silicon Valley start-up is this nanosecond – there's an easy recipe for digital success. Hire the best and brightest new digital talent, pay them a ton of money and excite them with the chance to be part of some "insanely great" work. The same might even be true for a few traditional organizations, companies like GE , as they go through high-profile digital transformations.
But what about companies that aren't necessarily at the top of the technorati's employment wish lists? Banks, hotels, industrials, CPG companies, brick-and-mortar retailers, and so on.
How are these companies going to make digital transformation work?
At SumTotal we've given this a lot of thought.
We've come up with a lot of ideas, ideas best explained by Morne Swart, SumTotal's VP of Global Product Strategy and Transformation.
Listen here to learn what he can tell you about:
What digital transformation means for an organization's people.
Why HR is at the heart of any digital transformation.
How the right technology can support and power HR's success.