Now is an exciting time to be in the HR industry, a new approach to the way companies attract, nurture, develop and reward the workforce is inevitable. 
Okay, everybody from analysts to vendors have been blogging and Tweeting about this 'coming change' for the past year or more – but the time is really here.  Pressured by a rapidly changing and digitally-armed workforce with new expectations, combined with the growing urgency to address lagging engagement and retention rates that are having a tangible impact on organizational success, our customers are leading the charge in evolving the way they approach all things 'People'.
We're seeing innovative HR and Learning practitioners looking for new ways to keep their people excited, productive and growing – from new digitally-engaging talent practices to fresh ways and formats for delivering learning and development programs.
One such SumTotal customer, Capgemini, is a prime example of a global organization on the cutting edge of the evolution of learning and development.  Delivering a robust and global curriculum to 180,000+ employees across 40 countries is impressive enough – but Capgemini has been able to reach over 90% of their headcount with development programs, with their learning solution playing a critical role and second in usage only to email.  Capgemini University set out to be a strategic partner for continuous transformation and competitive advantage, and ultimately achieved so much more.
With an initial focus on building key capabilities that got people excited about development and linked L&D initiatives to the business, Capgemini is now looking ahead to delivering personalized, data-driven learning and development in the digital age.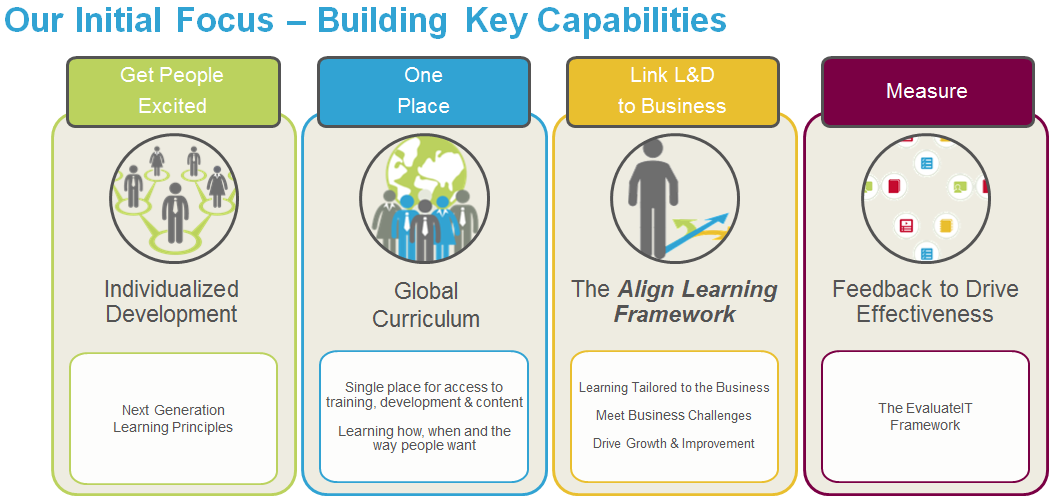 Join us at HR Tech Monday, October 19th  (11-12am) as Debbie Collins, Director of MyLearning and University Information Systems, shares the Capgemini evolution – including where they're heading next to continue to empower and engage their global, modern workforce.   Hear about the critical practices they built and embraced to build and bring focus to their key capabilities, while strengthening the global university with reach across the company, and the key milestones of their journey.  Debbie will be joined by Humair Ghauri, SumTotal Senior Vice President of Products and Technology, as they share how the partnership between leading business practices and enabling technology will propel organizations like Capgemini into the era of the self-developing organization.