Annual Performance Reviews.  They are a time-honored tradition of companies around the globe.  Many of us have recently closed the annual review process, where we take a look at our employees' (and our own) performance from the past 12 months to highlight the successes and review opportunities for improvement.  My personal relationship with performance reviews has evolved over the years, and that relationship has greatly improved now that technology has caught up to address the needs of front line managers.
Earlier in my career (and many moons ago), I loathed performance reviews.  I managed a team of 14 direct reports and performance reviews were written in Word documents.  Each review took at least one hour to write, as I had to scroll through email folders to search for feedback for each employee and sifted through monthly reports that documented the employee's activities.  Coaching my team and helping them achieve their goals was by far the most exciting part of my job.  But the performance reviews….so painful and time consuming!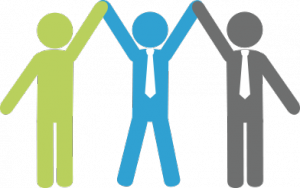 Writing the reviews was a painful process, and as I delivered the reviews to the employees, it became apparent that the process was painful for them as well.  The worst experience was when I delivered a review for a solid member of my team.  Overall, she seemed pleased with the rating and enjoyed discussing the vast majority of the review that gave many glowing examples of her work.  However, she exploded about one sentence in the review.  This one sentence stated some constructive criticism that was new to her.  She said she never heard me raise this criticism before and questioned why I would surprise her with it in the review.  While I did mention the constructive criticism once or twice before with the employee, I was troubled that the employee felt the criticism was a surprise.  That was a mistake.
The goal of a formal review process is that there should be no surprises.   As managers, we should provide continuous feedback throughout the year.  We should, and we do.  We have many opportunities to share continuous feedback in formats such as regularly scheduled one-on-ones and informally in other conversations.  Providing feedback is a crucial role for managers.  It is our job to help our people get better, and to provide them the tools to do so.  Feedback, while sometimes difficult to deliver, is one of the tools that managers use to provide guidance and coaching to their employees.
Fortunately, technology has solved the problem I faced earlier in my career.  No longer do we need to depend on Word documents to capture performance reviews.  Today we have that Performance Management applications make it simple, efficient, and dare I say…"fun"… to capture the continuous feedback we provide to our employees.  Online Goals and Development plans are updated throughout the year by employees and managers.  Feedback from non-direct manager resources can be added to the annual review automatically, providing additional voices to the review.  It is easier than ever for employees and managers to keep a finger on the pulse of their performance, and to both be aligned on strategy for achieving the desired results.
Delivering feedback and capturing it in performance management tools allow for smoother formal feedback sessions, including the annual performance review.  If we keep the feedback flowing, if we continue to coach and guide our employees to success, and if we utilize performance management tools to help house the critical information, we will all meet the goal of "no surprises".