Last week, our customers joined us in Miami Beach, Fla. for the SumTotal TotalConnection 2014 conference. This year's conference had our highest attendance to date with more opportunities to network and learn than ever before!
Not only did TotalConnection 2014 provide great content and insights on current usage and the future of SumTotal and Skillsoft, the event was jam-packed with the exci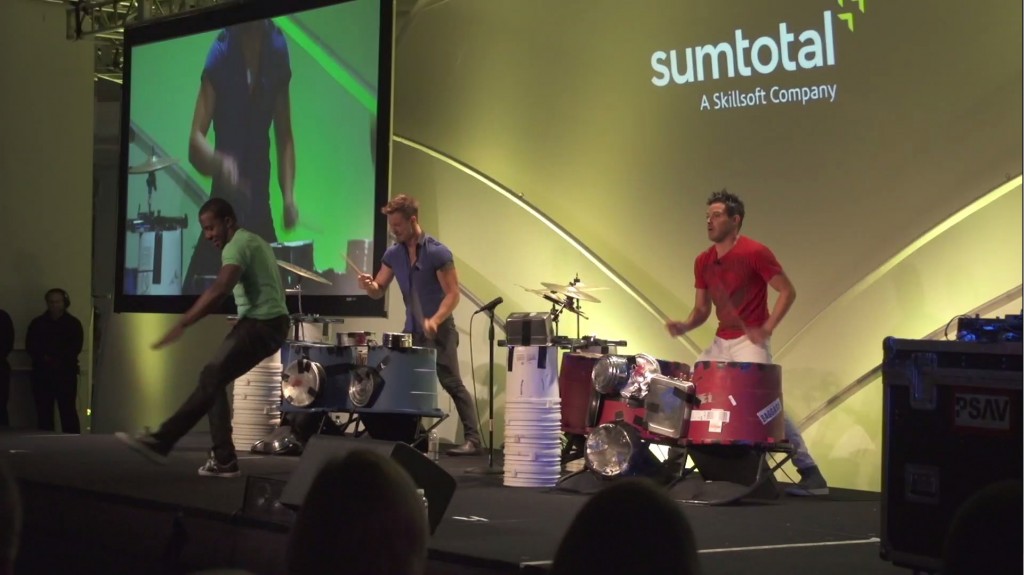 tement and fun of a true Miami experience. Where else would you see synchronized swimmers, wake up to a wild percussion performance, and dip your toes in the ocean? Don't just take our word for it – see what SumTotal customers said (and saw, via some great snapshots) in our #SumTotalTC14 Twitter recap and on Facebook.
Special thanks to our fantastic speakers who shared valuable experiences and helped take the conference sessions to a new level. SumTotal and Skillsoft executives provided great information on the future of our products and the organization. Peter Cappelli shared insights on millenials and the future of the workforce. Author Dave Barry made us all laugh hysterically as we reflected on our work through everyday (and some uncommon) scenarios. The Fistful of Talent team challenged us to consider work-life balance, what that means, and where work/life intersect. We all walked away with great ideas and more to reflect on.
The new ideas didn't stop there. This year's conference featured a wide array of content from our very own customers showcasing their innovative uses of the product, best practices, and tips to make the best of SumTotal solutions.  Presentations from the breakout sessions are available on our online customer community, SumTotal Connect.
TotalConnection 2014 Innovation Award Winners
Another highpoint of the week was the Customer Appreciation Gala at The Wall when SumTotal honored customers who have applied our solutions in innovative ways, and  inspire us to consider the many innovative possibilities of the Talent Expansion suite:
Best Launch to Organization:  Ace Hardware
Honorable Mention:  BAE Systems
Best Business Solution:  American Cancer Society
Honorable Mention:  AAA of Southern California
Best Overall Use of Product: TD Bank Group
Honorable Mention:  County of San Diego
The fun and excitement would not have been possible without our event sponsors. If you missed them in our Partner Expo, connect with them online to learn how their services can further enhance your existing SumTotal solutions.
If you weren't able to join us (or if you just want to relive the fun), here's a video recap of last week's festivities. Enjoy!