Let's face it. When summer rolls around, most folks are looking to cash in on their PTO banks and take some well-earned time off. And good organizations know that giving their employees vacation time pays off.
A CCH Human Resources Management study demonstrated that more than 50% of employees feel more "rested, rejuvenated and reconnected to their personal life" and that nearly 40% of workers "feel more productive and better about their job" when returning from vacation.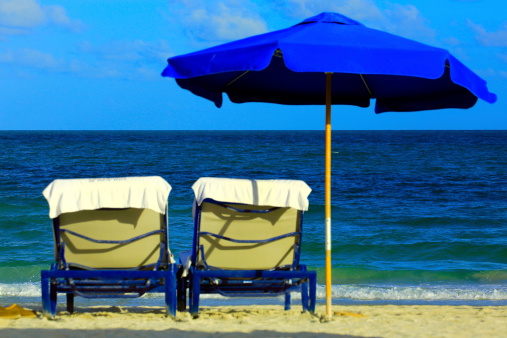 Despite the benefits to employee morale and productivity, vacation season presents challenges for employers. They must ensure that they have proper coverage for essential jobs so their business doesn't come to a standstill in the meantime.

A Cautionary Tale
As I finalized plans for the upcoming U.S. Independence Day holiday, I was reminded of my experience 11 years ago. That's when I got my big break in TV news. At the time, I worked at a station in Maine, anchoring the morning newscast, reporting and serving as assistant news director.
My boss, the news director, decided to take the Fourth of July off, which meant for the first time, I would be leading the news team on my own.
The holiday represented a traditionally light news day – lots of parade and fireworks coverage. Even though we knew I would be short-staffed due to other approved vacation requests, we thought this presented the perfect opportunity for me to get my feet wet running the show on an easy going day.
Oh boy, were we wrong.

The Perfect Storm
Here's how the day unfolded:
6:15 a.m.:  My meteorologist co-anchor, Amy, and I begin receiving severe weather alerts while anchoring the morning newscast.
6:50 a.m.: The National Weather Service issues a tornado watch for the region.
7:05 a.m.: Newscast over, adrenaline pumping, Amy and I grab a camera, run out into a neighboring potato field and begin filming.
7:10 a.m.:  We realize the stupidity of standing in the middle of an open field with a lightning rod in hand, go back inside and roll the station-mounted cameras instead.
9:00 a.m.: Surrounding communities cancel all parades and July 4th events. (There go my planned stories for the day.)
10:00 a.m.: One of three reporters scheduled for the day calls in "sick." She'd come down with the red-white-and-blue flu, no doubt. I scrambled to find a replacement.
Noon: Lightning strikes the station's radio tower and all satellite news feeds from other stations go down. (There go my back-up stories.)
2:00 p.m.: Our new hire, Ben, shows up to fill in. He was so new that he had a pulse but not a lot of skills. Still, I was grateful he came in.
5:30 p.m.: The first of two evening newscasts goes on air. The director cues up the second story, which Ben had uploaded. No audio plays – a rookie mistake.
6:30 p.m.: Credits roll at the end of our second newscast, which went off without a hitch.
6:31 p.m.: Breathe!

Lessons Learned
That day ranks as one of my best worst days as a manager. Just about everything that could go wrong did, but somehow we managed to rally and pull together two successful shows with only one noticeable error.
While we couldn't have foreseen Mother Nature's fury that day, we could have avoided many of the challenges we encountered with a little planning:
Vacation scheduling:  We pre-approved too many time-off requests, leaving us with little wiggle room for the unexpected.
Unplanned absences: The employee who called in "sick" played hooky before. We could have anticipated it if we'd looked at absence patterns for both her and seasonal trends.
Training: While Ben was new, we could have increased his productivity that day and prevented his mistake with a better on-boarding process and just-in-time training.

The Problem on a Bigger Scale
Our news department was pretty small and nimble, which made adjusting to the various crises of the day relatively easy. But large companies, like many of SumTotal's customers, don't have that luxury. The manual approaches we applied in our tiny newsroom are neither scalable nor sustainable in complex work environments.
If their employees call in sick, they need a workforce management system to help them easily identify and schedule replacements without worrying about violating labor laws or overtime issues. And companies in highly regulated industries face even bigger challenges. They can't simply schedule anyone with a pulse, like I did. They must ensure that employees have the skills and certifications needed to perform the job or risk regulatory fines and penalties.
To effectively avoid those pitfalls, companies should pair their workforce management system with a robust compliance-ready learning management system (LMS) that can identify qualified workers, or if none are available, deliver refresher training at the point of need to get alternates up to speed quickly.
If Ben had that kind of training available, we just might have had a perfect Independence Day newscast. Thankfully, in the case of our TV station, his error didn't threaten to shut down our business.
But in the high-stakes, safety-focused world of healthcare, energy production, or, heck, even July 4th fireworks manufacturers, the risks of relying on manual processes and instincts for workforce decisions are too high. In fact, the business disruption of non-compliance costs organizations more than $9 million a year on average.
Check out the whitepaper Integrated Compliance: Always Audit Ready for more information on how your organization can reap the benefits on an integrated learning and workforce management approach and can create a culture of compliance